"While there were many aspects of the job that I enjoyed, I needed more of a challenge."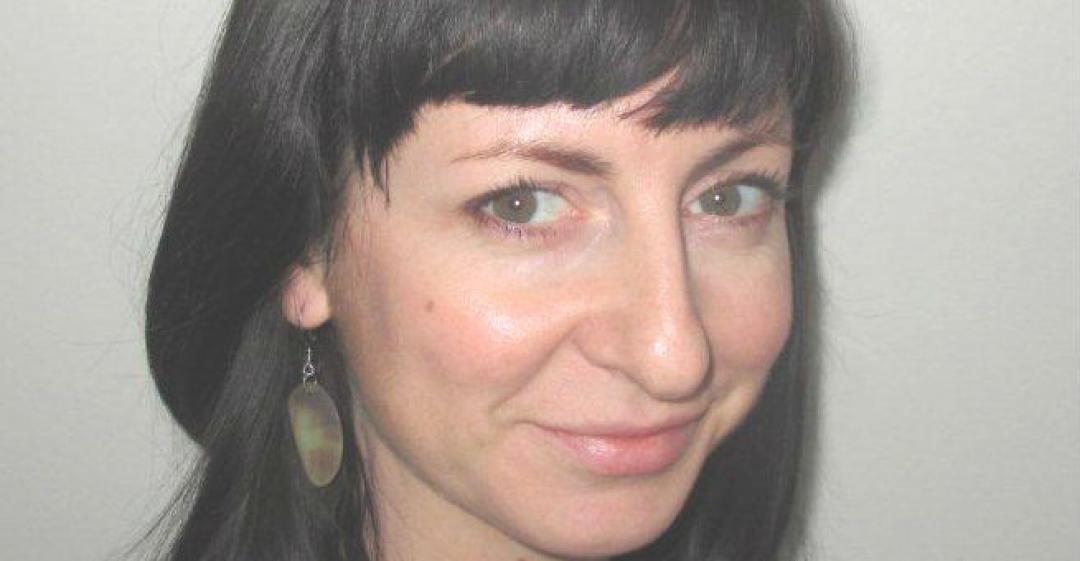 From Teaching to Climate Change
What work were you doing previously?
I was a geography teacher.
What are you doing now?
Now I'm a climate change adviser.
I lead policy and positioning on climate change for my organisation. I work closely with advocacy colleagues to influence the climate-change agenda. I also support the design and development of climate-change adaptation projects and programmes by providing technical inputs to proposals, and writing briefings and guidance notes. The role also involves chairing the climate-change working group with technical specialists across the organisation.
Why did you change?
I couldn't see a long-term future in teaching.
While there were many aspects of the job that I enjoyed, I needed more of a challenge – or perhaps more accurately a different type of challenge.
When was the moment you decided to make the change?
It was something I'd been thinking about for a while.
I'd taken a break from teaching to do an MSc in Development, but had then got cold feet about actually changing career so I'd taken another teaching job.
There was one particular moment, though. Six months into that job, I had the realisation that it was making me so unhappy that I was going to do something about it. I wrote a list of all the things that were stopping me doing it (finances, fear of failure, being too old, and so on), looked at the list and decided that they were all surmountable.
I wrote my resignation letter that evening and had a large glass of wine to celebrate!
Are you happy with the change?
Yes!
My new role is so interesting and I feel I'm being challenged in ways that I never was in teaching.
What do you miss and what don't you miss?
Interaction with students – I actually enjoyed many aspects of being in the classroom and I do miss this sometimes.
I also miss the holidays. Having just had a baby and returned to work after maternity leave, I would love to have more time to spend with her.
That being said, I have more flexibility to work from home now, which I didn't have in teaching. I don't miss the marking, reports, and feeling that I was never on top of anything!
How did you go about making the shift?
It was like a military operation!
After I first made the decision I was a bit lost: I didn't really know how to go about it. Then I saw an advert for a careers consultant, which I hadn't even considered previously. This was incredibly helpful, both for focusing me on what I needed to do and boosting my confidence.
I threw myself into researching opportunities; I built up a database of organisations and contacts; I made a massive effort to network. Putting myself out there, talking to and emailing people about what I was interested in doing, was ultimately the most valuable thing, and led to a consultancy. I also volunteered to work on projects that I was interested in, which was great for my experience, my CV and my network.
How did you handle your finances to make your change possible?
I had built up enough savings to cover the transition.
I worked a three-month notice period after resigning, and was lucky enough to pick up a consultancy during this period, so I only had a couple of weeks without earning.
What was the most difficult thing about changing?
Being a new entrant to a field in my thirties.
There was an expectation from everyone I met that I should have more experience, a wider network, and be further advanced in my career. I think this is especially the case in the humanitarian / development fields I work in, where people trade on their background and international experience, even if it isn't actually necessary for the job they're doing.
This undermined my confidence a lot in the beginning. I used to hate having to explain to people repeatedly that I had changed careers because it led to so many other questions. I don't mind so much now, and I like to think that it makes me a bit more interesting!
What help did you get?
I worked with a careers coach (Sonia Lakshman), who was amazing!
I started the process of working with Sonia without a clear idea of what I was aiming for, but she supported me step by step to identify my goals and chart a course to reach them. The whole process gave me a massive confidence boost and helped me to believe that I could actually do it.
What have you learnt in the process?
I've learnt a lot about myself and how adaptable I am.
What do you wish you'd done differently?
Nothing really, although I perhaps wish I'd done it sooner.
What would you advise others to do in the same situation?
Network, network, network (and I was not a 'networky person'!).
Going out, speaking to people and making personal contacts with people working in the field you are interested in is so valuable. While some people won't reply, and most contacts won't lead to anything, some will.
What lessons could you take from Alison's story to use in your own career change? Let us know in the comments below.