Interested in working with individuals going through career transition? Here's information about how we work with our coach team and further resources that might be helpful for you.
About Careershifters
We help bright, motivated people who feel stuck in the wrong career find and move into more fulfilling work.
We do this through workshops, courses, coaching, free resources and a 180,000+ strong community.
Our work has been featured across international media including The Times, The Financial Times, The Guardian, BBC, CNBC and Mashable.
Since 2006, we've worked directly with 15,000+ career changers across 60+ countries.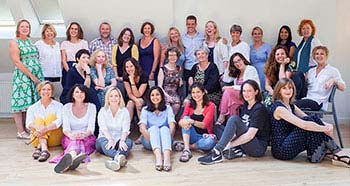 Our approach
We believe traditional careers guidance isn't effective for individuals wanting to shift careers in the rapidly changing world of work we now live in.
Instead, our approach draws extensively from the worlds of entrepreneurship, psychology and design thinking, and is accelerated through coaching, community and technology.
We don't just help the people we work with get clear on their next career move; we also help them develop the mindset to confidently make future shifts.
The types of coaches we work with
We actively look for the most experienced and brightest talent in the career coaching space.
Our associate coaches:
Aren't just outstanding coaches; they also love – and are skilled in – training and facilitation (we blend all three approaches in our work)
Have a long-term commitment to working with career changers – and a curiosity to continually deepen their knowledge and skill in this area
Are excited about working primarily online and in group-based work
Want to be part of a vibrant team, alongside their own individual coaching practice
Feel aligned with our mission, approach and values
How to express interest in working with us
Though we don't always have opportunities, if what's on this page resonates with you, we'd love to hear from you.
To share a little more about yourself, please complete this expression of interest form.
Career Coach Training
Our sister brand, Firework Coaching, provides a range of high-impact career coach training.
This is designed for existing coaches who want to add a proven framework and set of tools to their practice, to help them be more confident, credible and effective working with career change clients.
Firework offers:
A 6-month Firework Career Coach Training, providing a comprehensive end-to-end process and toolkit to work effectively with career transition clients.
Regular short Career Coach Masterclasses, providing insight and tools in specific areas of career coaching.
An 'Insights' section, featuring stories, interviews and opinion from practising career coaches around the world.
International Career Coaching Report
If you're interested in learning more about the career coaching field, including how coaches work, what they charge and how they find their clients, Firework's International Career Coaching Report is a comprehensive reference.
Career Coach Forum
If you're currently working as a career coach, we help coordinate the Career Coach Forum LinkedIn group, which is a place to connect with and learn from your other carer coaches.
Career Change Stats
If you're interested in the latest statistics on career change from around the world, we keep an up-to-date list on our Career Change Stats page.
Any other questions?
Please drop us a line at [email protected].
Careershifters has featured in


What our coaches say about working with us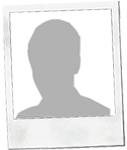 "I absolutely love Careershifters.
It's the ethos, the culture: it really walks the walk and talks the talk. We take people through the courses and tell them: you can have what you want, there are wonderful organisations to work for. And I really feel that Careershifters is one of them: it practises what it preaches.
It's an incredibly healthy workplace that has found some really talented people, and listens to them. I feel like I'm working with some of the best career coaches out there, and I'm constantly learning and being challenged to be even better, and not to get too comfortable.
I feel privileged to be part of the team."
Sarah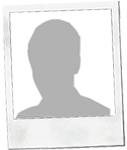 "It's a delight to work with a team who care so much about the clients we work with, and are so committed to delivering a fun, creative, lively experience.
It's one of the best group learning environments I've ever come across in many decades of being around learning projects.
Additionally, the team keeps me on my toes in terms of event design and planning, and learning from everything we deliver."
John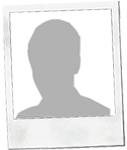 "I honestly feel so grateful to have found such a lovely bunch of inspiring, committed and fun people to work with.
Even though we all work virtually and rarely see each other in person, I feel so much love for my colleagues.
Everybody at Careershifters has been through their own career change and genuinely cares about helping other people do the same, and to continually improve what we do, which I find so motivating.
I love my work, it never gets boring, and I feel like I'm making a genuine difference to people's lives."
Anna