Discover new career paths that truly fit who you are
Follow a proven methodology to find exciting options for 'what next', without risking your finances or your day job
Feel a new lease of energy about your career
You're ready to make a change, but you're not sure where to start
On the outside, you have a good career. On the inside, you know there's more to life than this.

You've had enough of waking up and feeling flat about the day ahead. You can't shake the sense that you're in the wrong place, and it's leaving you feeling frustrated and unfulfilled.

You want to create a career that feels good on the inside, rather than just looking good on the outside. You want to do work that feels like "you".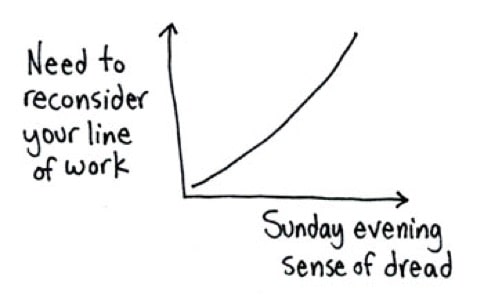 "The course was transformative. It put a rocket under my shift and helped me to identify a career that I didn't previously know existed."
Beth
From Creative Agency to Social Impact Consultancy
The Launch Pad is an 8-week immersive experience, delivered online, to give you clarity, confidence and direction
Built on 14 years' experience of working directly with more than 12,500 career changers around the world, our methodology is based on three pillars – most of which run counter to conventional careers guidance.
Act it out, don't figure it out
Overthinking your career change? Made lists, read career change articles, done online profiling tests and still not got any clearer about what else you really want to do? If you're stuck in analysis paralysis, more analysis won't help.
Instead, action is key. Through the activities we'll give you, you'll be in motion: generating new exciting ideas; running small career experiments to test what works with minimal risk; and, as each action builds on the previous ones, feeling clearer and more confident every week.
Look for people, not for jobs
Endlessly scrolling though job sites? Getting no joy from recruiters? Feeling drained by the process? Unfortunately, the traditional job market is not supportive of career changers.
Instead, we've seen that looking for people, not for jobs is more effective. You'll not only learn about other fields, but also uncover new work opportunities in the hidden job market. We'll show you how to identify these people, how to approach them and how to make the most of your interactions with them – leaving you with new ideas, new motivation, and new opportunities.
Do this with others, not alone
Feel like you might be your own biggest obstacle? Know that your fears and your lack of knowledge about what other options are available to you are keeping you stuck? Doing this alone is the hard way.
Instead, surrounding yourself with a support team is one of the most effective accelerators for your career change. In the Launch Pad, you'll travel the journey with a bright, motivated set of peers, multiple experienced coaches, mentors and subject matter experts. You'll feel supported, you'll open up new connections and perspectives, and you'll get unstuck faster.
Follow a step-by-step, structured process
Each week, you'll follow a carefully designed set of missions and exercises.
Missions
Missions are active tasks that get you engaging with the world outside of your head (think conversations, experiments and challenges). They'll test your assumptions, open your mind to new possibilities, and get you making step by step, tangible progress toward clarity on your future career – and they're designed to work alongside what's happened currently with Covid-19.
Exercises
Exercises are reflective tasks that draw out insights, flip perspectives and hone possibilities (think worksheets, creative thought experiments and planners). They'll help you clarify your thinking, open your mind, and uncover ideas you didn't know you had.
You'll move through our three-stage process
WEEKS 1-4
Discovering
Learn how to generate new ideas, even when your mind feels like a vacuum.
Tap into the old dreams and unspoken possibilities you've kept hidden for years.
Challenge the automatic ways of thinking and behaving that are keeping you stuck.
Finish this stage with an exciting new worldview, a new set of career possibilities and a deep understanding of what you want and what you're good at.

WEEK 5
Focusing
Bring together your ideas in an unconventional way that gives you access to new career options.
Reveal the hidden clues that have been right in front of you the whole time.
Articulate what you want and what you bring to the table in an authentic way that's unique to you.
Finish this stage with 3-5 career themes that give you purpose, energy and direction.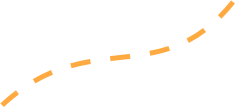 WEEKS 6-8
Testing and Validating
Test your new career directions to make sure they're viable, without needing to leave your day job (or take financial risks).
Build confidence, experience and authority in your chosen career areas.
Learn to create new work opportunities for yourself, even when there's no job advertised.
Finish this stage with confidence that you're on the right track, your first option tested, and a tailored roadmap to move forward.
"I'd spent so long feeling unhappy at work that it felt important not to compromise anymore. The Launch Pad helped me structure the actions I needed to take for my shift."
Ajit
From Corporate to Start Up
Get expert input on your shift
Your Launch Pad leaders will provide you with expert input, challenge and accountability throughout the eight weeks. And they haven't just made their own successful shifts; they also bring years of experience to share with you from working in large corporates, government, non-profits, international development, social enterprise and entrepreneurship.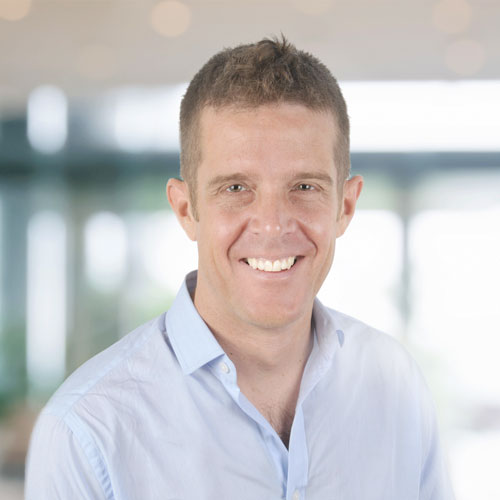 Richard
Richard Alderson will be your coach
Head career coach and facilitator
Richard is the founder of Careershifters. He's helped thousands of people with their career changes and has been featured in media publications including The Times, the BBC, CNBC, Mashable and Inc Magazine.

You'll also be supported by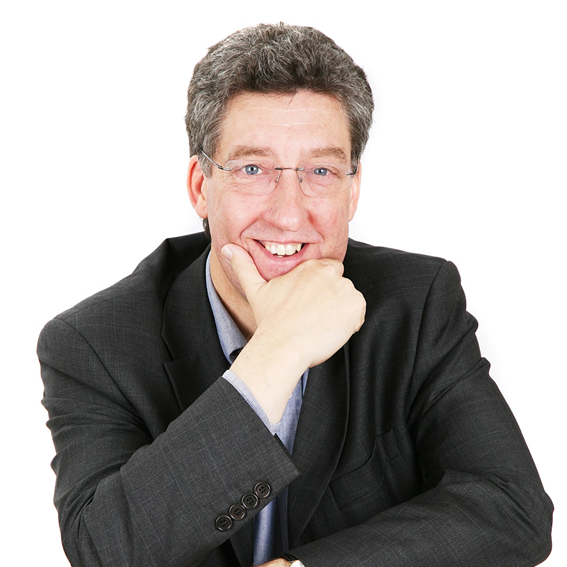 John Lees
John Lees is one of the UK's best known career strategists. He's published 15 books on careers and work including the UK best-seller 'How to Get a Job You Love' and his latest , 'Get Ahead in Your New Job'. His books have been translated into multiple languages.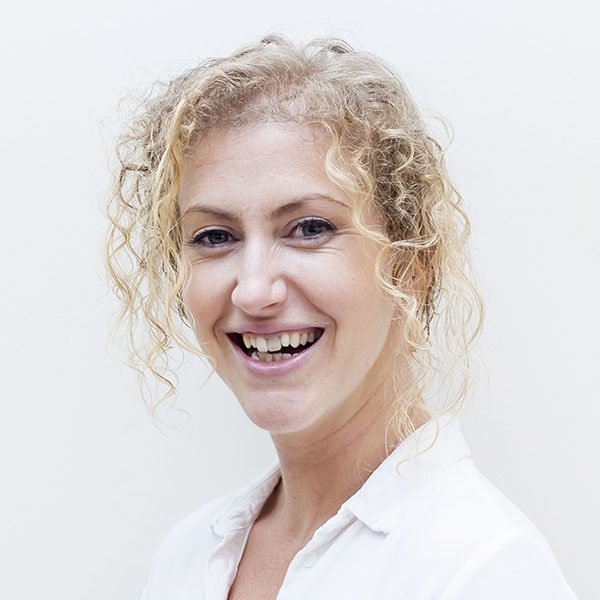 Natasha Stanley
Natasha is the co-creator of the Launch Pad experience and the primary writer at Careershifters. She's regularly featured in the media, and has helped thousands of people to shift into work they love.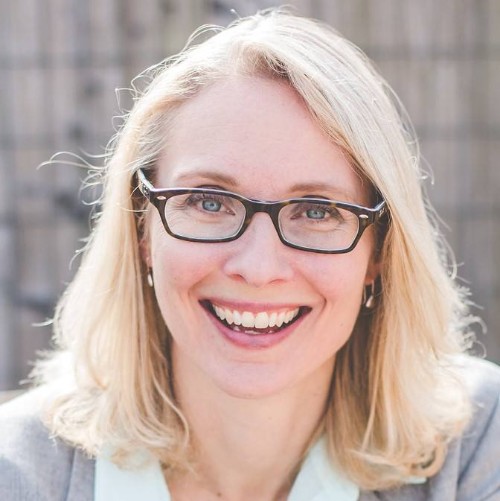 Angie Fresch
Angie is a licensed Firework career coach who works with professionals to reinvent their careers into something they love. Before qualifying as a coach, Angie had a 15-year career in sales and marketing with organisations including Procter & Gamble and Honeywell.
Find work you love, faster.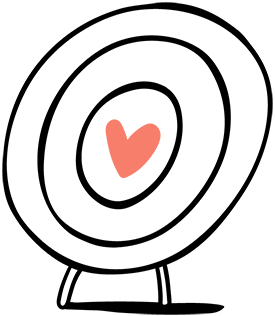 Save time and effort with our tools and resources
Move faster and track your progress with our ready-to-use tools and cheat sheets
For each mission and exercise that's part of the course, you'll get an easy-to-download PDF cheat sheet to follow. These are accompanied by checklists, templates and tools for you to complete as you progress on your career change journey.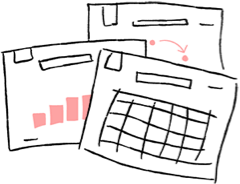 Use what's worked for others
Why re-invent the wheel? We'll share with you the emails and scripts that have successfully opened doors and generated job offers for our previous participants, so that you can adapt these for your own shift.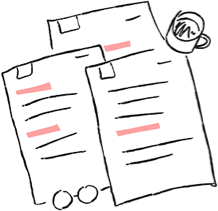 Join a vibrant community that will help you move faster in your shift
Share ideas, crowd-source solutions to challenges, celebrate successes, and cheer one another on when things get tough. You're not on your own any more.
Get support and accountability from your coaches and a peer group of like-minded shifters
If you've struggled to make progress on your own up to this point, the Launch Pad is designed to put the ideal team around you. Draw on the expertise of our coaches; know that you'll be supported and held to account by your peers; and take advantage of the wealth of connections that can come from your group.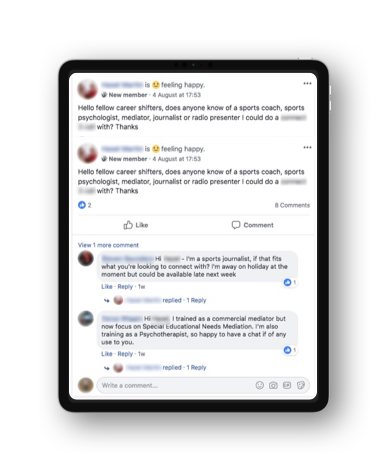 We'll be here for as long as you need us
Our support doesn't just last for the duration of the course. You'll become part of our Launch Pad Alumni, which will provide you with a supportive community in a private group and ongoing support with our quarterly 'Momentum' calls.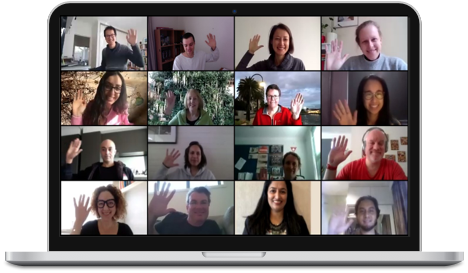 Feel secure with our money-back guarantee
Feel secure with our money-back guarantee
We've put hundreds of hours into creating the Launch Pad and we stand 100% by the impact we believe it can make on your life. That's why we've included a guarantee. If, within the first two weeks of The Launch Pad, you decide you'd rather not continue, we'll refund your course fees.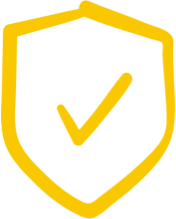 "I'd had enough of analysis paralysis. The Launch Pad helped me get clear on what I like and don't like doing. I now wake up with a sense confidence and purpose about my work."
Chiaki
From Tax to Governance
Our participants come from a diverse range of sectors, work situations and ages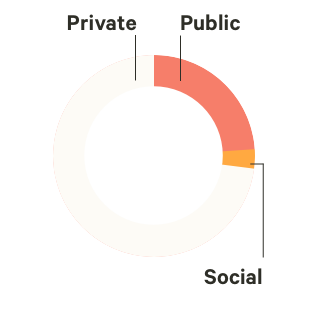 Sectors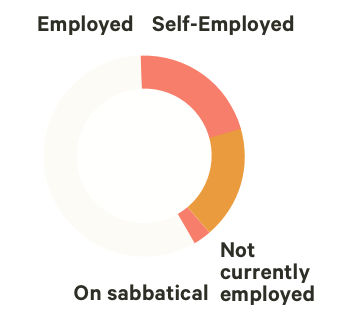 Employment status at the start of the course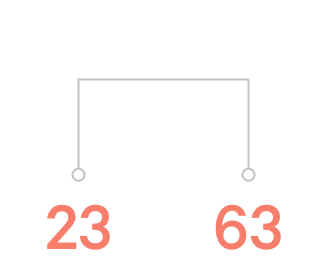 Age range
... and here are success stories from our alumni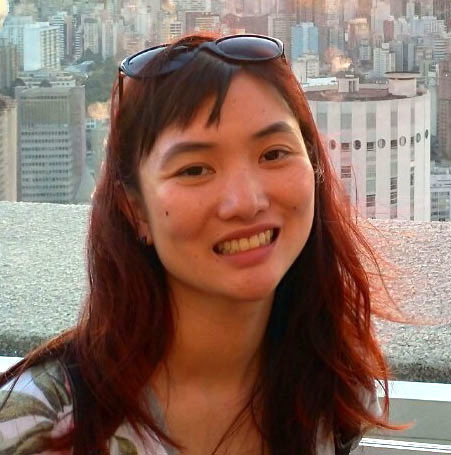 "The Launch Pad shifted my mindset – I wouldn't have approached my now boss and then taken the chance to move into this job opportunity without the course."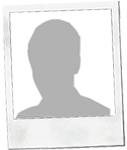 Rosana
- From Engineer, Aerospace Industry to startup that teaches and develops games for the elderly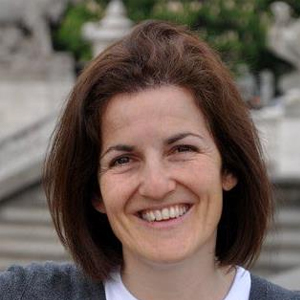 "After applying what I learned on the Career Change Launch Pad, I've secured myself the job I wanted in the company I wanted. Never dreamed it would come true!"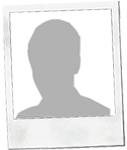 Nicky
- From redundancy to Account Manager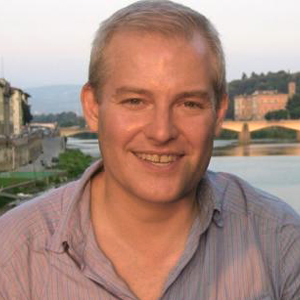 "I couldn't make a change on my own. I needed someone else to help me understand what I was great at, to guide me through the process of transferring my skills to something more meaningful."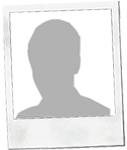 TJ
- From Banking to Non-Profits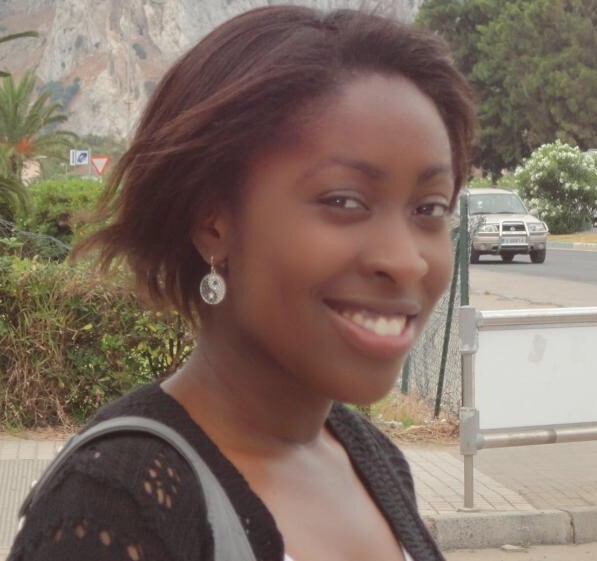 "I'm happy for two reasons: firstly, that I actually made a change and have embraced it, and secondly that the change feels right – it's where I am meant to be right now."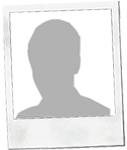 Andrea
- From Insurance to Data Science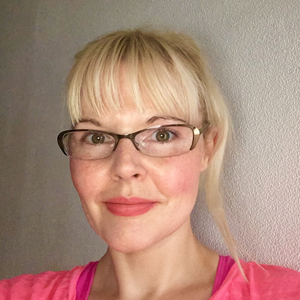 "I've taken the plunge to being a freelance writer, and in doing so I feel far more energised and more 'me' than I have done in a really long time - in fact perhaps ever. I'm so happy!"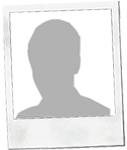 Nina
- From HR to Freelance Writing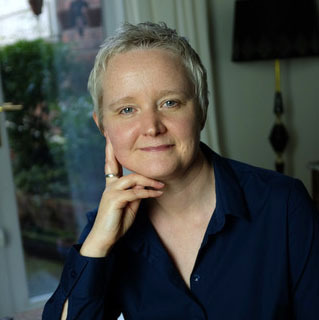 "Incredibly motivating. It changed my perspective and I now work for myself. The Launch Pad helped me be brave enough to make the shift."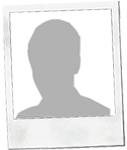 Julie
- From Senior Lecturer to Consultant, Trainer and Coach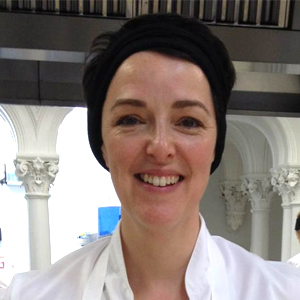 "I'm now doing a professional qualification at a cooking school. It wasn't a rash decision; I did my homework, added up my financial figures and talked to a lot of people. The Launch Pad gave me the tools to do this. I'm loving what I'm doing."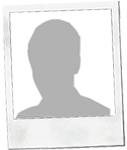 Judith
- From Higher Education to Cookery School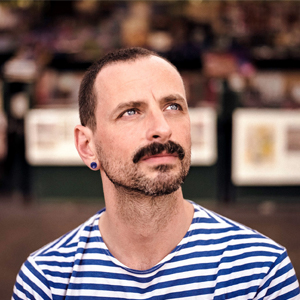 "The Launch Pad showed me that career change doesn't have to be scary; it can be exciting, light-hearted, an adventure."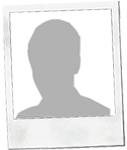 Mat
- From Advertising to Freelance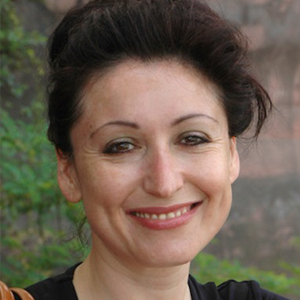 "Without the Launch Pad I wouldn't have been able to create the business I have today; not only did I get the big picture on the jigsaw box, I was able to understand how to fit all the pieces together."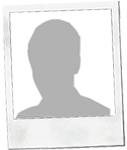 Karen
- From Public Services to Own Business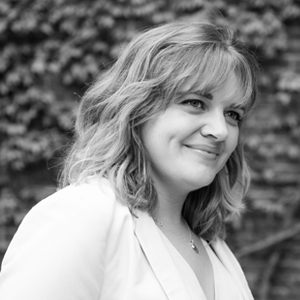 "I feel certain I would still be stuck doing my 'day job' if it wasn't for the boot up the **** that the Launch Pad gave me. Thank you!"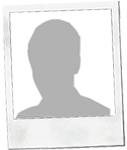 Lottie
- From PR to Nutritional Therapy
Find work you love, faster
Take part at no risk
Take part at no risk
If, within the first two weeks of The Launch Pad, you decide you'd rather not continue, we'll refund your participation fee.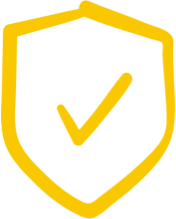 Careershifters has featured in


Will the Launch Pad work during lockdown / alongside what's happening in the world right now with Covid-19?

Yes.

The missions and exercises that make up the course can be done from home and we've successfully run Launch Pads through multiple lockdowns in 2020!

Does the Launch Pad work for introverts?

Yes. The course is designed for extroverts and introverts alike. We've taken particular care to craft the Missions and Exercises to work for introverts – both in terms of their effectiveness, and in terms of feeling comfortable and feasible to do.

What's the difference between a mission and an exercise?

Missions are activities you will conduct in the outside world, often involving other people; exercises are reflective exercises you can do at home by yourself.

How many people will be taking part in the Launch Pad?

Each intake is different, but you can expect between 6-12 fellow shifters to be part of your cohort.

What if I'm away or unavailable for part of the course?

Generally, this will be fine. We ask that you commit a minimum of 3.5 hours a week to the process, so if you're unable to complete a week's Missions and Exercises, you should be able to catch up. All calls will be recorded during the course for you to review at any point, and all the materials will be available to you for as long as you need them afterwards.