Sonia Lakshman
Sonia works with talented people who want to love their work and truly express who they are. She works with her clients to help them get to the heart of what they'd really love to do and to create working lifestyles they are excited about.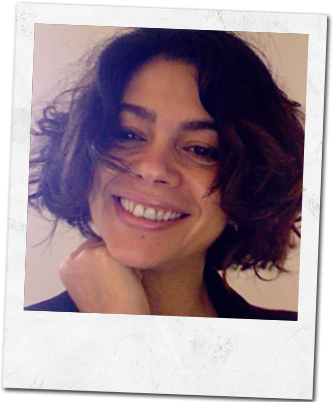 Sonia's background
Sonia comes from a background in music and publishing, ultimately leading the production at one of the Universal Music Group labels. While she enjoyed her time in the industry, she was always seeking more – more expression, more meaning, more liberation and it was only a matter of time before she sprung the job for a life of real fulfilment and freedom.
A very experienced, quick and intuitive coach, Sonia has worked in this field for 9 years and has helped hundreds of people work happy.
When not running workshops or deep in conversation with her clients, she can be found on her yoga mat, walking her dog, dabbling with art, geeking out over interior magazines and being insanely curious about everything.
Sonia is based in Richmond, West London and works in person and over Skype or phone.
How Sonia's coaching can help you
I work with you to help you see yourself more clearly - your talents, needs and desires - and to work with them to find your expression and create a working lifestyle you love. You may have some ideas that you want to work through or feel completely at sea, with no idea where to start. We get to the heart of what you'd love to do and what's holding you back from doing that, with the support and expertise to make it happen.
The way I work is creative and practical, strategic and intuitive, profound and fun. I support and challenge you in equal measure helping you build the clarity and confidence to take action and get on the road to work that you're excited about – whether that emerges as a brand new direction, a business idea, going freelance, a portfolio lifestyle, or a fabulous fulfilling job.
Among my influences and fascinations are talent, creativity, positive psychology, the power of habit, consciousness and the art of being all of which I weave into my work – at the core of which lies expression and helping you find yours.
What others have said about working with Sonia


Working with Sonia has literally changed my life for the better. She is down to earth, funny, extremely bright and incredibly supportive. She helps you think outside the box in order to find the path to happiness and a fulfilling career. I could not recommend her more highly.
Kathy Pinney, Escaped Lawyer


Investing in professional career coaching was one of the best moves I have made. I felt trapped in a job that no longer inspired me. With Sonia's expert guidance, I have a new direction and the confidence and a plan to get to where I want to be.
Kellie, Health Regulator


When I contacted Sonia I was really unhappy working in marketing. I found working with her completely life changing, it really helped me to discover what I wanted to do. Three years on, I can finally say that I love my job!
Mary Speculand, Spanish Teacher


Sonia asked all the right questions to draw some vital clues out of me without me we even sussing what she was up to! I came away from our sessions with clarity on what matters most to me, a new sense of purpose and enthusiasm to make these discoveries a reality.
Julie Gallagher, Cookery School Administrator


Working with Sonia was incredibly useful and helpful. As a result, I had the conviction to sign up to a 6-month novel-writing course, which I'm just about to finish. I'm more determined than ever to keep writing now and, while I have a long way to go, I feel like I'm on the right track at last, and feel more positive about my career and future than ever!
Mark, Marketing
Get one-on-one help with Sonia
Click the button below to get in touch.