JOIN OUR NEWSLETTER LIST
Get weekly inspiration and guidance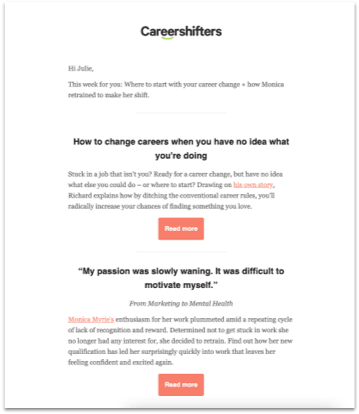 Every Tuesday, we send out our email newsletter with a short, digestible mix of career change stories, practical guidance and useful links.
It's designed to be a regular dose of inspiration and motivation to keep your shift on track.
Want to get it too? Click the button below to join our list.