"When I talk about work now, it's in a much more positive way."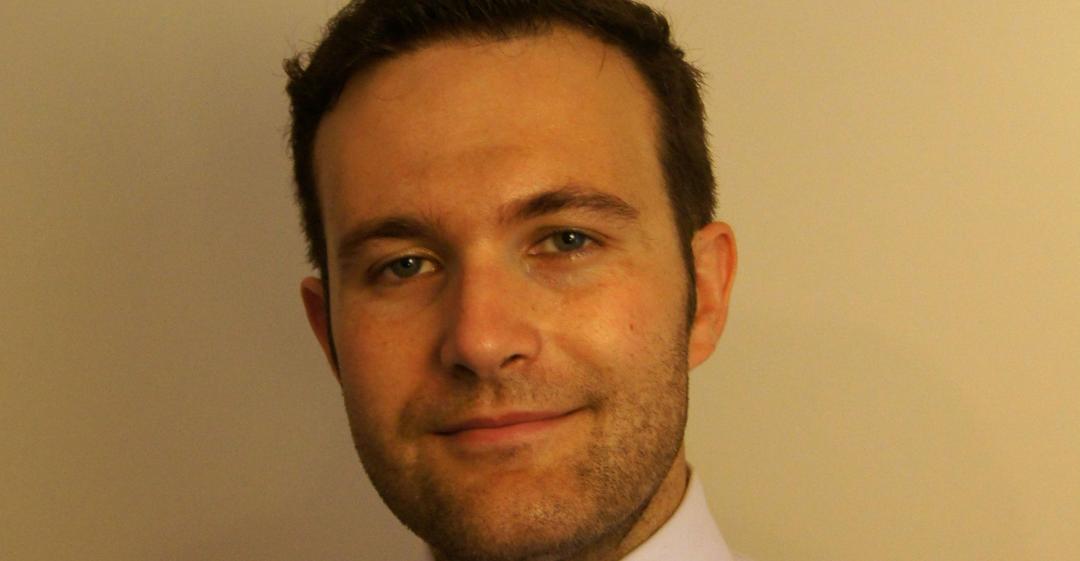 From Skyscrapers to Software
What work were you doing previously?
Design, construction and tendering of skyscrapers' facades (the glass parts) in the global competitive market.
What are you doing now?
Software engineering and design.
Why did you change?
I changed career because the tech industry seemed (and indeed is) a lot more stimulating, creative, and forward looking – all in all, a better environment to work and progress in.
There are better financial rewards, better prospects, the learning never stops, and development is at high speed. Working in an agile sector is great!
When was the moment you decided to make the change?
It was after a weekend crash course in software engineering that my wife 'forced' me to attend.
She had to take the course herself as she was about to start working in tech but didn't have much domain knowledge. It was intended to help her understand, broadly speaking, what software engineering was.
She pushed me into taking the course with her because a) I'd been considering programming as a possible career option, b) she thought I would enjoy it (which I did), c) she wanted to spend the weekend together, and d) she wanted me to sample the web app development environment.
The course was with General Assembly in New York. They're pretty awesome and have a campus in London, too.
That was the first push towards being hooked on tech. I didn't really consider any other industry when I decided construction wasn't for me anymore.
Are you happy with the change?
Extremely happy.
I feel challenged (in a good way), and I spend my day with interesting, smart, knowledgeable people, who are keen on doing a great job. I'm also treated a lot better in terms of work environment, hours, benefits and general working conditions.
I see a lot of interesting and stimulating possibilities in front of me, both in the short term and long term. When I talk about work now, it's in a much more positive way. I talk constantly about technologies I'd like to have the time to learn and to work on.
I'm a nerd at heart, and this profession suits me. I feel a lot happier. And I have a more flexible job for when I decide to start a family. That's not easy to beat.
What do you miss and what don't you miss?
I miss talking with clients to structure large deals, bringing together commercial, financial and technical considerations.
I miss the push and pull right before the hand-shake for a multi-million, multi-year project and the tension of going head to head with a competitor. I also miss some of the staff, especially from the London, Hong Kong and New York offices.
I don't miss the slowness of construction. It would take years to get to site and see my design going up. Nor do I miss the working environment of construction, which was a little too 'rough' for my taste.
How did you go about making the shift?
It was lots of hard work, but also lots of fun.
I spent as much time as I could with tech people to learn the lingo, how they think, where they come from, and how to talk to them.
I spent as much time as I could coding as well, in order to get domain knowledge and to learn how to speak knowledgeably with people in the industry. You simply cannot fake that. Speaking the same tech language is essential – without it you cannot make it in.
I leveraged any contact, and even contacts-of-contacts, to immerse myself in tech. Usually, I found that buying someone a drink or similar was a good way to 'buy' a little of their time. It's important not to be creepy and only talk business. I was interested in their lives and how they got where they are (which in itself was pretty interesting and informative). Actually I ended up developing some real friendships with a couple of the contacts I made.
I cold-called people on LinkedIn whom I thought sounded interesting and that I could share something with. Also, going to career fairs was a good source of contacts and inside information. I 'stalked' (in a good way) the CTO of the firm I work for right now after meeting him at a career fair. He is an awesome and impressive chap (and we have the same breed of dog)!
How did you handle your finances to make your change possible?
I got into my new position as a paid intern, which helped a lot.
I also won a 'hackathon' (app competition) and received a money prize that allowed me to sail through the change financially unscathed.
What was the most difficult thing about changing?
Keeping at it when there were setbacks.
What didn't go well? What 'wrong turns' did you take?
I underestimated the time it would take. This created some real frustration.
I also failed a few interviews, all on technical grounds. Because of this I had to dramatically change my plan of attack for my career change.
I had to reach out to get specific feedback and understand what had not gone well. I had to do a lot of research on the subjects I was lacking in. I spent a lot of time 'walking the walk' (i.e. locked in a room and coding) as I figured out what I needed to do. And I had to brush off the dust and pick myself up after swimming in the ocean of rejection that is out there – that was good learning too.
I had some awkward conversations with developers that I did not know, and made a fool of myself a few times when I was talking about subjects that I didn't fully understand. That usually gave me good pointers on what to learn about and research.
What help did you get?
My wife is awesome.
Also, I had the most inspirational teacher for the second crash course I took – the three-month 'zero to hero' for back-end web development at General Assembly. He was so passionate and would always go the extra mile for his students. I was really fortunate to have him as a teacher. All teachers at General Assembly are very good, but he was in a class of his own.
From early on I was able to sit down with the head engineer for HTC in Seattle, and discuss in real detail various strategies, positioning and directions for me to get into tech. He gave me a timeline of two years to make the change. I did it in seven months (sorry for bragging, but I'm really proud of it – he was really proud about it too). He was extremely helpful.
I also teamed up with one or two other guys in a similar situation to mine. Peer pressure / peer help went a long way. We went to meetups and career fairs together and kept each other on track. Also, I'm good at sales – they enjoyed it as I would sell both myself and them to the recruiters.
I read as much as I could about what might happen in interviews, spoke to people that interviewed in tech (the people who were involved in the actual technical interviews), failed at interviews, tried to understand why, and acted on what I learned. The hardest thing was learning data structures by myself, but after a failed interview I realised it just had to be done. It was instrumental to me making it later on.
Finally, winning the hackathon was a huge boost to my street credibility. It all happened through General Assembly, who advertised and organised the team. That was a great 'leg up'.
What have you learnt in the process?
That there is a lot to be learnt from failure.
What do you wish you'd done differently?
I wish I'd started earlier.
And that I'd started applying for jobs earlier in my retraining.
What would you advise others to do in the same situation?
Take your time figuring out what you want to do, in what industry, and in what position.
Talk to as many people as you can; go to as many meetups as possible; draw on your whole network for friends of friends that work where you want to be; befriend people on LinkedIn; and offer drinks in exchange for information – it goes a long way.
Learn as much as possible about where you are going, then put together a plan and execute it. You'll change the plan on day two! Do as many interviews as you can, from as early on as you can. What you are asked in interviews might not be what you are required to know in order to do the job.
What resources would you recommend to others?
The Careershifters site gave me the ground work and the initial inspiration. It took me a while to act on it. After that: Meetup and LinkedIn. For folks interested in technology, General Assembly is a great school to attend (they offer both part- and full-time courses).
Find out more about General Assembly in our Retraining Directory.
What lessons could you take from Andrea's story to use in your own career change? Let us know in the comments below.