"I wanted work where I could use my creativity, instead of constantly thinking about budgets and cost-cutting."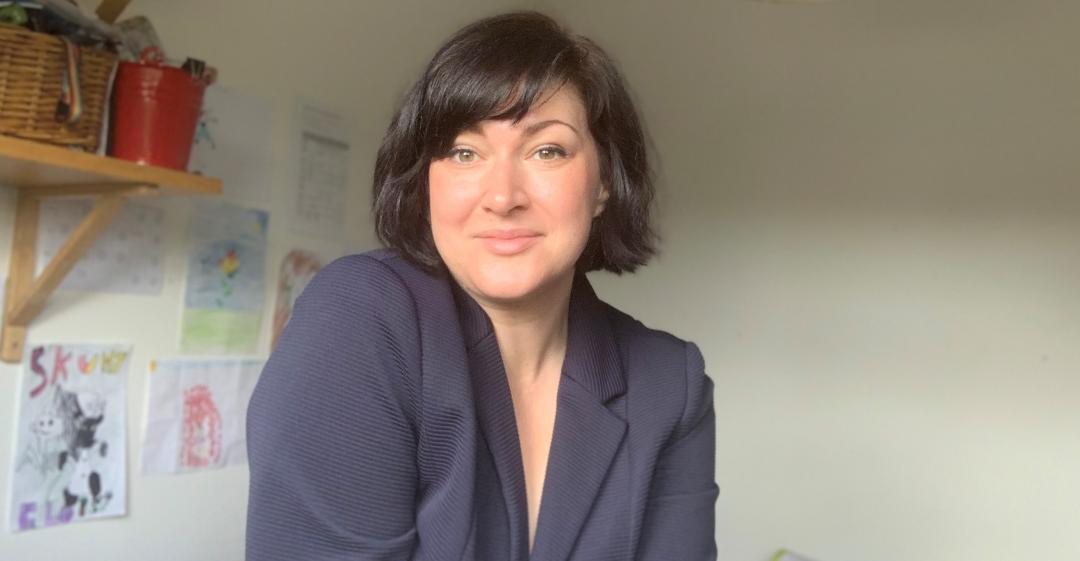 From Portfolio Career to Teaching
What work were you doing previously?
My partner and I had a delivery / courier services company for seven years.
As a Technician Architect and Interior Designer, I also offered freelance design services. I was mainly designing refurbishments of existing properties, house extensions, remodels, etc.
What are you doing now?
I'm just finishing my teacher training year as a Design and Technology teacher, and have secured a job at a secondary school for September.
Why did you change?
I was feeling stuck and needed a new challenge.
I wanted work where I could use my creativity, instead of constantly thinking about budgets and cost-cutting.
As I'd been working from home for the previous few years, I was also craving set working hours and being able to leave the house to go to work.
When was the moment you decided to make the change?
My partner and I were both considering job changes.
Our last year trading had been challenging and stressful. Competition had grown and, as a small business, we couldn't really compete with the big companies and their low prices.
I was considering looking for jobs in my own profession, mostly browsing jobs in design offices. However, I couldn't picture myself having long office hours and having all my three kids in after-school care, which is also very costly.
I was also considering jobs in logistics, as that is what I'd done when running the company with my partner. But again, I wasn't convinced I wanted to do that.
I was on my phone one evening and started to search for career change stories. That is how I came across the Transition to Teach website. I started reading testimonials of people who'd moved into teaching and contacted them to find out more. I talked to them and it seemed really interesting: I thought it could be both a change and a challenge for me. I've always enjoyed studying and having the opportunity to go back to a learning environment was something I was immediately hooked on.
I had some experience working with children, and many years ago I was considering a career in pedagogy, so the idea of teaching wasn't completely new to me.
Are you happy with the change?
Yes. I've been surprised by how much I enjoy teaching and being around teenagers.
I feel inspired and challenged every day!
I'm not saying it isn't hard – it is – but it's so worth it! I feel I'm making a real contribution to young people's lives, helping them grow and realise their potential.
What do you miss and what don't you miss?
I don't really miss anything.
I'm happy to have constant interaction with my colleagues and pupils. Working from home was sometimes lonely.
How did you go about making the shift?
Once I enrolled, I had four projects to complete during the summer, alongside some studying and preparation work for my start in September.
I had my mum come over and stay with us for those two months. She helped with my children so that I could focus on all that I had to do.
As I started my Teacher Training in September I was finishing two domestic extension projects. It was hard – but I think it also made everything easier. The Teacher Training year is very intense, and because I'd had such a busy few months leading up to it, the transition to the training year was somewhat smoother. It was already easier for me to plan my time and manage my tasks.
As I look back, it was an extremely busy time. But my experience working from home made me really organised. I've used that to plan everything the right way.
We did manage to go away for a family holiday at the end of August to recharge our batteries.
How did you handle your finances to make your shift possible?
The financial transition was not that hard.
The student loans and bursaries made it all possible, including covering up to 85% of my childcare costs.
What was the most difficult thing about changing?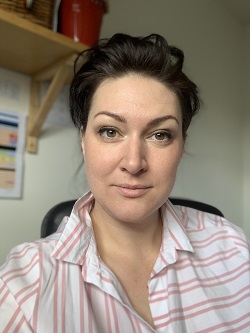 Leaving my business that I'd built up.
Wondering whether I would really have the ability to teach.
What help did you get?
I had support from my partner and my family.
I'm also very grateful to the Transition to Teach advisors and my professional mentors from my placement schools. They have led me to where I am today.
What resources would you recommend to others?
Definitely Transition to Teach.
They've provided me with all the support and information that I needed.
Take the advice from your mentors and colleagues in the new field – they usually know better because of the experience they have.
What have you learnt in the process?
That I really enjoy teaching!
And how to build the patience and understanding needed to deal with young people.
What do you wish you'd done differently?
That I'd made the change sooner.
What would you advise others to do in the same situation?
Try it!
If you're thinking about making the change, arrange visits to some schools and see how you feel in the classroom. Then, do your research and find the right Teacher Training provider for you.
Listen to advice from mentors and colleagues in your new field – they usually know better because of the experience they have.
Thanks to our friends at Transition to Teach for this story. To find out more about the Transition to Teach programme, visit www.transitiontoteach.co.uk.
Also, find out more about Transition to Teach in our Retraining Directory.
What lessons could you take from Agnieszka's story to use in your own career change? Let us know in the comments below.