"I was starting to feel like my growth had plateaued."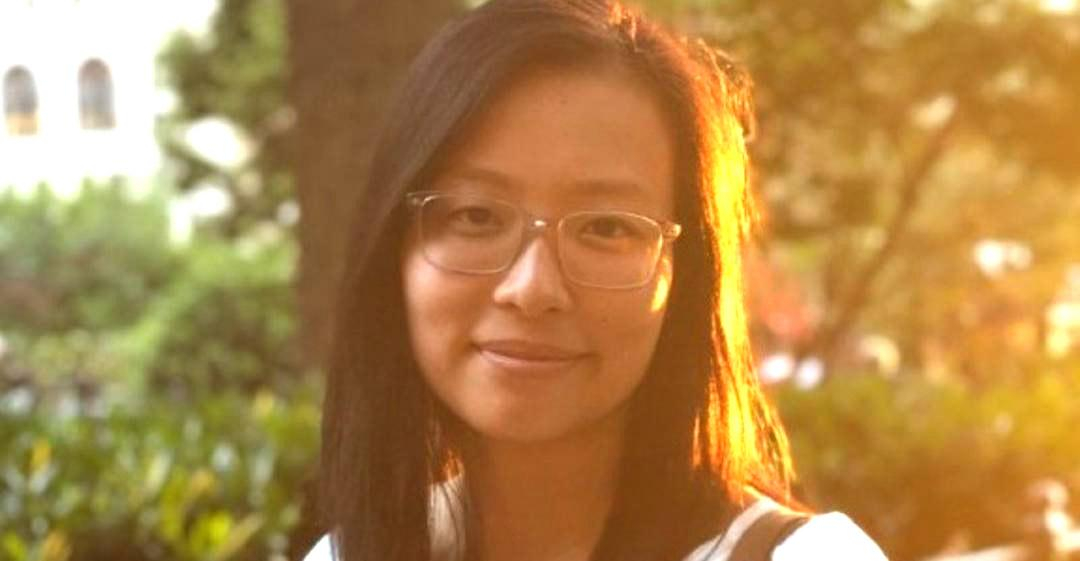 From Digital Marketing to Tech for Good
What work were you doing previously?
For the past four years I worked at a digital marketing tech company, starting in Operations then moving into Product Management.
The product I worked on helped businesses update their store information across third-party services such as Google Maps, Facebook, and Yelp.
What are you doing now?
I work as a Product Manager for the technology nonprofit Tech Matters, an organisation that aims to bring technology to the social sector in partnership with other nonprofits and technology leaders.
I work on the social enterprise Aselo, a modern, open-source contact-centre platform that's being built in partnership with Child Helpline International.
Our goal is to build a platform that makes helplines more accessible to children and gives helpline counsellors and supervisors better tools to do their jobs.
How did you feel in your work before you decided to make the change?
Working from home during the pandemic gave me the time to re-evaluate how invested I was in my work and think about how I wanted to continue to grow.
I was extremely grateful for the colleagues, friends, and general support system at my last company.
However, I was starting to feel like my growth had plateaued. I wasn't able to see any alternate career paths that I was excited about.
Why did you change?
I wanted to find an opportunity that had a strong human-driven mission and that would give me the chance to build solutions alongside the people they impacted.
Additionally, I've always been interested in the nonprofit world but never had the experience or exposure to understand what it meant to build a career in that space, especially with my technology background.
I wanted to find the intersection and start to grow my career in the Tech for Good space.
When was the moment you decided to make the change?
I had gotten to a point where I felt like I'd developed a good set of foundational skills in the tech space.
What was missing was the opportunity to specialise. I wanted to be in an industry where I was excited about becoming a thought leader.
Realising that as a next step was a helpful thought, but what really pushed my decision forward was finding and enrolling in the MovingWorlds Institute Fellowship programme.
Committing to the programme made my desire to shift more concrete and tangible. It validated a lot of the career shift thoughts I'd been having and helped me figure out how to vocalise them.
It also strengthened my belief in my own ability to make the change.
How did you choose your new career?
Through browsing a lot of different types of job roles, and having conversations.
I spoke with people outside of my direct network (some with people who had similar professional experiences, some with people who had wildly different professional experiences).
Hearing other people's experiences and what they were looking for in their careers, especially when they were also thinking about making a shift, helped me self-reflect. Through this I was able to evaluate what I thought were my strengths and what type of work I wanted to be exposed to.
Are you happy with the change?
Very happy.
It was hard to leave my last company, but in hindsight I feel like I definitely made the right decision.
What do you miss and what don't you miss?
My last company hired a lot of people my age who were at similar stages in their career.
Being in that environment introduced me to many good friends, whom I miss working with every day.
That said, I've met some incredible and inspiring people in my new role. I'm excited to learn from them!
How did you go about making the shift?
I had started looking around for jobs casually but was frustrated that I didn't know where to look for the companies and roles I was interested in.
When I did find a company or role I liked, I didn't know how to get my foot in the door.
I think when I started looking for jobs, I also wasn't clear on what I actually wanted – I knew I wanted to move into the social sector, but I didn't know how, or in what role.
Getting accepted into the MovingWorlds Institute and going through the Fellowship programme played a huge role in helping me clarify some of those questions.
Once I narrowed down what type of role I was looking for, and the types of companies I wanted to work for, I had a concrete goal to work towards.
What didn't go well? What wrong turns did you take?
I'd always cringed at the idea of networking, but slowly I began to realise it would be necessary in order to make a shift successfully.
At first, I expected every networking conversation or company I found to turn into 'something' – a referral to a job, an introduction, etc. And when they didn't turn into anything, those conversations felt like failure or a waste, which in reality was absolutely not true.
I wish I'd started having those conversations much earlier and with the intention just to learn.
How did you handle your finances to make your shift possible?
I continued working while I participated in the MovingWorlds programme, and while I looked for other opportunities.
Working from home made that balance a lot easier to manage and gave me a steady income.
What was the most difficult thing about changing?
Continuing to invest a lot of time and mental energy into efforts that I wasn't sure would materialise into the opportunity I was looking for.
I was pushing myself to network more, work on volunteer projects, and continue applying for jobs. Combined with bad days at work, there were definitely moments where I felt like I was throwing myself at closed doors and constantly failing.
What help did you get?
I've had a wonderful support system of friends and colleagues that I've been very thankful for over the past year and during my transition.
Again, I want to credit MovingWorlds for guiding me in the efforts I was making and for giving me a space and some wonderful new people to discuss things with.
Having conversations with other Fellows in the programme kept me motivated to continue trying, even when things weren't going so well.
Additionally, through MovingWorlds I was connected to two social enterprises and worked on pro bono projects that gave me more confidence in my professional abilities.
What resources would you recommend to others?
Lunchclub.ai is a great networking platform that takes away a lot of the awkwardness of sending out cold emails.
Depending on what you're looking to learn or what type of people you want to meet, they'll automatically match you with other professionals and set up meetings on your behalf.
It's a great way to ease into networking and practise having conversations about who you are / what you're looking for.
What have you learnt in the process?
One of the biggest hurdles for me was feeling confident in what I was looking for.
Developing that took time, exploration, and failed attempts. The opportunities and resources exist – but finding them and understanding how I fit into them took many months.
What would you advise others to do in the same situation?
Find a way to hold yourself accountable.
Whether through regular conversations with a friend, a job drop email from different job boards, a volunteer project, etc. Anything to gently remind you that your career shift is something you want and something that requires mental energy.
It's OK to be unsure about your professional ambitions. Don't let that stop you from having conversations with others about professional growth. If you are unsure, ask other people what they're looking for. Sometimes hearing answers from other people helps you figure out what clicks and doesn't click for you.
To find out more about MovingWorlds, visit mwi.movingworlds.org, or learn more about them in our Retraining Directory.
What lessons could you take from Dee's story to use in your own career change? Let us know in the comments below.