"I was bored of hearing myself complain to people that I hated my job."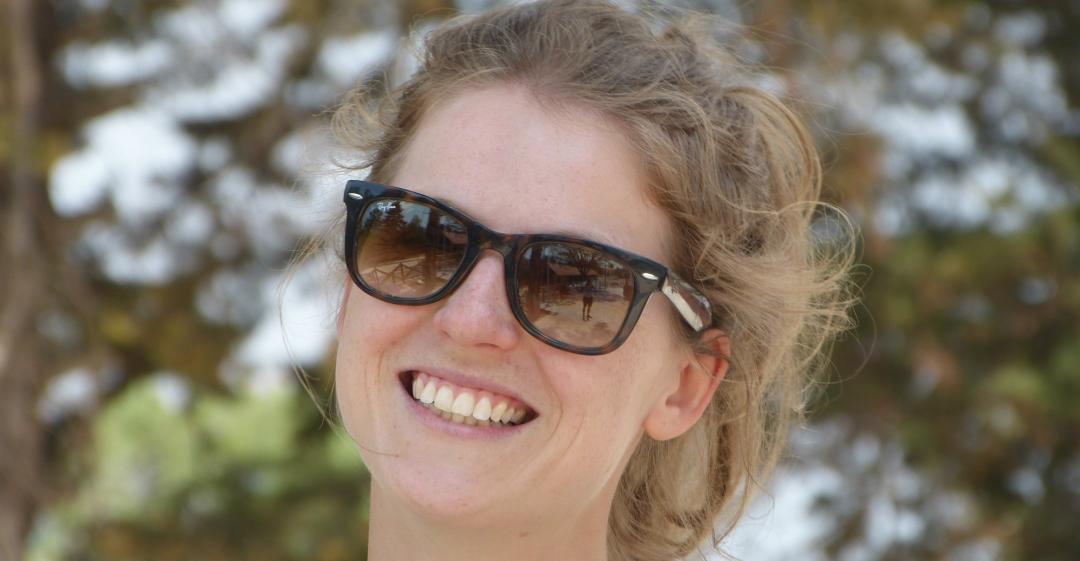 From Corporate Investigator to Charity Manager
What work were you doing previously?
I worked as a corporate investigator.
This essentially meant using foreign language and research skills to find evidence of dodgy international business dealings – fraud, corruption and money-laundering. I worked for a series of consultancies hired by clients involved in (or trying not to get involved in) contentious, cross-border litigation.
What are you doing now?
I'm a programme manager at Marie Curie, a charity which provides end-of-life care for terminally ill patients throughout the UK.
I have a strategic role in a team which was set up two years ago to help Marie Curie respond to evolving challenges within the health and social care sector. With increasing demand for the charity's services and growing pressure on its income streams, my team is helping the charity to improve and innovate to ensure the long-term sustainability of its services.
How did you feel in your work before you decided to make a change?
At the beginning I loved my job.
It was exciting, intellectually stimulating work that allowed me to use my language skills and travel all over the world. I'd been really interested in corruption as a student and for a while I genuinely believed that my work was helping to fight corruption by going after the 'baddies'.
It took several years for me to admit to myself that I wasn't playing the pseudo-investigative journalist role that I'd hoped to. We were a small business and we couldn't afford to be choosy about our clients. Over time I became more and more disillusioned with the nature of the work. Rather than promoting transparency and accountability in international business, I felt like I was facilitating the transfer of nonsensically large sums of money from one group of rich people to another.
I spent most of my day job studying the lives of the global oligarchy in intimate detail and I began to find it more sickening than fascinating.
Why did you change?
As time passed, my doubts about my career went from being a moral issue to a personal one.
Debating whether something was right or wrong felt more abstract and rarely led to a straightforward answer. But it was harder to ignore the question: "Is this really me?"
I realised that I was heading down a path that didn't represent me, the person I wanted to be, or the things that I really cared about. That's when I realised I needed to change.
When was the moment you decided to make the change?
On New Year's Day, two years ago, I wrote myself a manifesto.
I was bored of hearing myself complain to people that I hated my job and I resolved to do something about it.
I promised myself that I would do something – anything, no matter how small – every day that would move me closer towards finding a new career. Whether that was researching a job, meeting someone for a coffee or just buying a book. I told myself to start taking risks and putting myself out there, but also to have perspective and be kind to myself.
At that point I was looking to move directly into paid work – I didn't think it would be financially feasible or responsible to do anything else. I had friends who had taken risks – some had quit their jobs with nothing lined up afterwards, others had set up their own businesses – and I would think: "But they're not like me – they're further along in their careers / wealthier / better-connected / more employable than me."
One night at dinner with one of these friends, who was encouraging me to take more risks, I couldn't offer any concrete reason why I shouldn't be. I was young, I had no responsibilities, I had some savings, I had a good CV. The worst-case scenario would be that I might have to move into a cheaper flat or back home with my parents.
That was it. I wouldn't starve, I wouldn't be homeless, I'd still have a degree and years of work experience. I realised that would still be an incredibly fortunate position to be in.
How did you choose your new career?
By chance.
I'd been browsing Escape the City for weeks when I saw an ad for a six-week volunteering position as a social enterprise consultant in Brazil, with an organisation called _SocialStarters. I didn't know what social enterprise was, but after two minutes of research I felt like I'd finally found a sector where I could put the skills I'd learned in the corporate world to good use.
The position didn't require specific social enterprise knowledge, and as an added bonus I'd studied Portuguese at university. By this point I'd made my peace with the fact that I might have to go several months without earning in order to find something that I really wanted to do. The application was one of the easiest I'd ever written because I was speaking straight from the heart.
I was offered the position, so I handed in my notice, and spent the best summer of my life in Rio de Janeiro. But that was only the beginning…
Are you happy with the change?
Yes, every day.
It hasn't been easy, and probably never will be, but it's 100% worth it because I feel so much more at ease with myself. I don't want to let my career completely define me, but I'd be lying if I said it's not a huge part of my identity.
I think I've redefined what it means to 'change the world' and realised that there's more to life than martyring yourself for a cause, but I do want to do a job that addresses a genuine need and one that I can be proud of.
This does make it challenging in different ways. I used to get stressed about work, and then angry that it was stressing me out because, ultimately, it just didn't matter. Now I get stressed about work and it's harder to switch off because I feel like I do care and it matters more.
What do you miss and what don't you miss?
I miss the travel and the looks on people's faces when I used to tell them what I did for a living.
I miss becoming an overnight expert on the Mexican pharmaceuticals industry, the Moroccan banking sector or the Ukrainian political elite. I miss the decadence of dining out in foreign cities on client expenses.
But I don't miss the flipside of all of that – the expectation that I'd be at that client's beck and call for three months, and having to drop everything for a project where I thought "What's the point? Will it really matter if this work doesn't get done?"
How did you go about making the shift?
During the _SocialStarters programme in Brazil I not only learned a huge amount about social enterprise but more generally about start-ups.
Towards the end of the programme I applied for a location-independent job with a language learning start-up. My inspiration, enthusiasm and confidence levels were through the roof and I was offered the job.
When I got back to London in the autumn, I became self-employed, balancing this new role with desktop research for companies like the ones I used to work for. I threw myself into the London social enterprise scene, making the most of my flexible working hours and my new-found experience as a 'social enterprise consultant' to make new contacts and pursue different leads. I spent a lot of time volunteering for different projects to try out different ways of presenting myself and get new experience under my belt.
I did a ton of stuff I'd never done before – I blogged, I made videos, I organised events. However, it was very much a transition period, and I was unsure how I was going to make it work in the long term.
Along the way I'd heard about On Purpose, which offered a one-year, paid programme for mid-career professionals looking to transition into purpose-led careers. I applied and was offered a place starting the following spring.
On Purpose offered a structured environment of challenging work placements and wide-ranging training sessions, along with mentorship and professional coaching. In addition, I now had a cohort of like-minded associates to share the journey with.
My On Purpose work placements were, again, unlike anything I'd ever done before. The first was with Interface, the world's largest producer of carpet tiles and a leader in environmentally sustainable design and manufacturing. The second was at Marie Curie. When the programme finished, Marie Curie offered to extend my contract and that's how I got to where I am today.
What didn't go well? What 'wrong turns' did you take?
When I was self-employed, I wasn't very good at saying no.
I wanted to pursue every lead in case it turned out to be an amazing opportunity. I probably wasted a lot of time carrying on with projects I knew were dead ends because I didn't want to offend people. I was probably taken advantage of at times – I often worked for little or no money doing things that I should have been paid more for. I thought because I was trying to do something 'good', I shouldn't expect to be paid well as well.
No one works in social enterprise expecting to get rich, and money's always tight in this sector, but that's no excuse not to expect fair compensation for working hard.
How did you handle your finances to make your change possible?
As soon as I'd resolved to leave my previous job, I started putting money aside into a 'career change pot'.
I'd saved enough to cover my time in Brazil and allow me a few months to find my feet when I came back. I soon realised that freelancing for the language-learning start-up wouldn't pay the London bills, but I was lucky to be able to rely on an alternative income stream. I was able to charge a decent day rate for desktop research in foreign languages for the investigative companies I used to work for, and I knew lots of people in that sector who would give me work.
For almost a year I effectively subsidised my career transition with freelancing in my old sector. It wasn't easy – in fact, it was incredible stressful at times – and I was living month to month with a great deal of uncertainty. So, when I started On Purpose, which pays a £21,000 per year stipend, although it was a considerable pay-cut it was a relief to have a regular income.
I lived frugally during that year, but it was manageable. My lifestyle was changing anyway – I no longer wanted to blow money on going out at the weekend to let off steam, I was more interested in attending free talks or events, and finding quieter or cheaper ways to catch up with friends.
What was the most difficult thing about changing?
It was difficult at times to reconcile my old life with my new life.
I had a lot of new interests, I was meeting a lot of new people, and I worried that my friends would feel like I was avoiding them. I was worried about slipping into old patterns and losing my focus, and my social life probably did take a hit for some time. It didn't help that I was always worrying about money.
Changing career effectively took over my life for two years. I'm glad I did it, but I think I lost sight of some of the other important things in life, like my friends and my relationships.
What help did you get?
I found a great deal of support in the new friends and networks that I made, both through _SocialStarters and On Purpose.
It was really helpful to know that other people were going through the same struggles and experiencing the same doubts. We had each other's backs – not only for finding jobs and opportunities, but also for letting off steam and helping each other to maintain perspective.
What resources would you recommend to others?
Meetups, talks and events – whatever your area of interest, it's so much better to hear about it in person.
And make sure you're spending enough time in the real world, away from your computer.
What have you learnt in the process?
Since I quit my job I've worked with people and on projects I'd have never thought possible.
I've learned a huge amount about myself and my interests and my skill sets.
More generally, I've learned that things usually turn out better than you expect. In the depths of uncertainty and anxiety it can feel like the worst-case scenario is inevitable. It's usually not, and if it does happen, it's usually a lot less worse than you feared.
What would you advise others to do in the same situation?
Take control of your own career narrative.
Start telling people the story you want to come true. Rather than making yourself out to be a passive victim of circumstances, think of all the things you have at your disposal to change things, and start vocalising that.
The more you start telling people you are going to change things, the more likely that it is to come true.
To find out more about On Purpose, visit www.onpurpose.org.
Also, find out more about Social Starters in our Retraining Directory.
What lessons could you take from Louise's story to use in your own career change? Let us know in the comments below.