"I felt stuck, to be honest. That wasn't something I was comfortable with."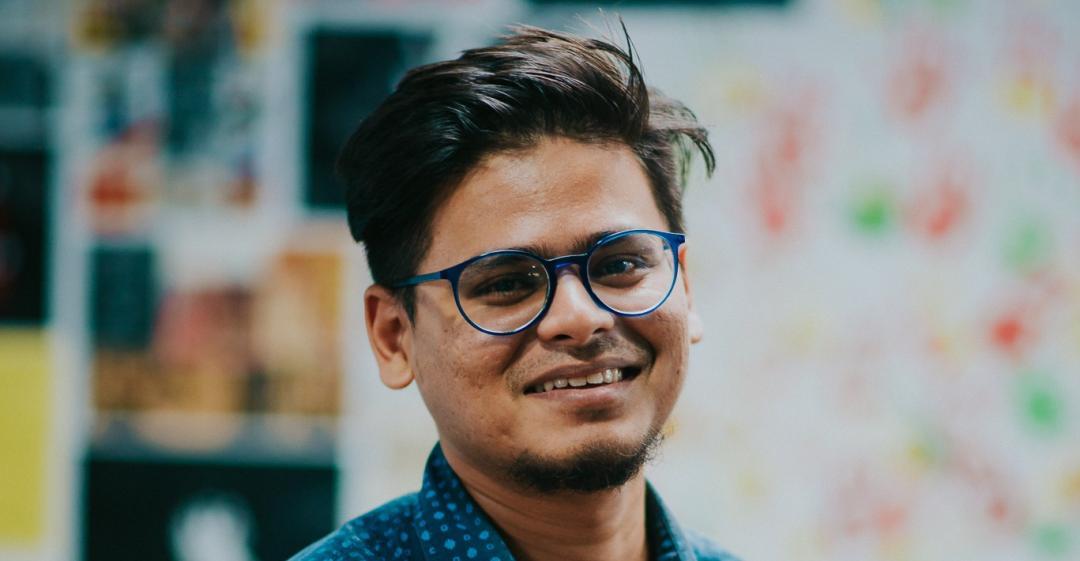 From Web Development to Marketing
What work were you doing previously?
I worked as a web developer in a web development agency.
What are you doing now?
I'm working in Marketing Operations & Analytics at HackerEarth, which provides developer assessment software.
The role is basically being a technical mind in a team of creatives. I work on people, process and technology to enable marketing to operate smoothly, efficiently and scale with consistency.
How did you feel in your work before you decided to make the change?
I enjoyed working in the agency and building cool new features on Drupal and Wordpress.
However, they say there's a difference between a good coder and an average coder. I found I didn't fall into the category of a good coder. It was exciting to solve new challenges, but I didn't enjoy the coding part.
Why did you change?
I felt stuck, to be honest.
That wasn't something I was comfortable with.
I need to learn new things and challenge myself, and if I don't get the opportunities to do that, I get anxious. I decided it was time to move on.
When was the moment you decided to make the change?
It was in the summer months two years ago when I decided I would make the change.
I'd worked for over four years as a web developer – I thought it was a good time to change and start something new.
I wasn't confident, but I had to take the step to know.
How did you choose your new career?
I decided to make the transition into marketing after working with a client.
I'd been working on an integration between their CRM and website. The project manager helped me understand the requirements and the business objectives of the changes in the website, which was really interesting to me. For the first time, I was involved in the psychology and operation of why something in the website was the way it was.
Are you happy with the change?
I am.
I think I'm doing well from the feedback I get from the team.
And there's so much to learn and experiment with. The opportunities seem endless which sometimes makes me restless, and I think that's a very good thing.
What do you miss and what don't you miss?
I miss my home and my family, as my previous role allowed me to work from home.
Sometimes I was in my hometown and sometimes in a different city.
And at the same time I don't miss working from home either. I like working from an office now, because my team is awesome.
How did you go about making the shift?
I quit without having a job lined up.
Once I'd quit, I was confused about where to start on my shift. I wanted to go into digital marketing, but didn't know how to begin, or what I needed to learn.
I started searching for contacts in my hometown who might help me in this change. I had a contact, Mukesh, who was running another web development agency – I asked for his guidance. He introduced me to Aji, the CEO of a digital marketing agency, and we got on a call. Aji offered me the role of Marketing Automation Expert.
After two weeks, I started working at his agency and learned a lot on the job there from Zain, marketing manager of Techshu. That was how I started to get the hang of the subject, and I taught myself marketing automation and operations.
How did you handle your finances to make your shift possible?
As I found a new role just two weeks after quitting, I didn't have any problems with finances, by God's grace.
What was the most difficult thing about changing?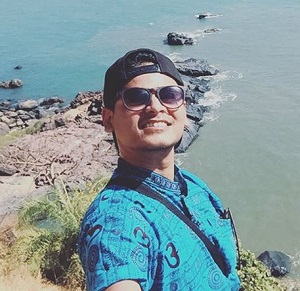 The most difficult thing was believing in myself and trusting the process.
There were days when I felt miserable and lost. Everything looked grim and I didn't enjoy pushing myself to study or work.
Even after a successful change, there are moments when I compare yourself with your peers and realise I still have a long way to go from here.
What resources would you recommend to others?
I don't have any particular resources in mind, but here are few things I'd recommend doing if you're thinking of making the change:
Prepare for the change
Dig out options by looking into what you are good at and what you love
Start networking and leveraging your connections
Read. Read. Read
Go out for exercise
Talk with and meet up with your family/friends
What have you learnt in the process?
It's not as scary to change your career as it seems. Take a chance and go all-in.
What would you advise others to do in the same situation?
If you know what you want to do, study and work hard for it.
And don't neglect the next most important thing – networking. Build your connections.
What lessons could you take from Swarnendu's story to use in your own career change? Let us know in the comments below.