"I caught the train to work one March morning. The sun came out, the breeze was a steady force 3-4, perfect for sailing, and I just thought 'What am I doing?'. I resigned that day."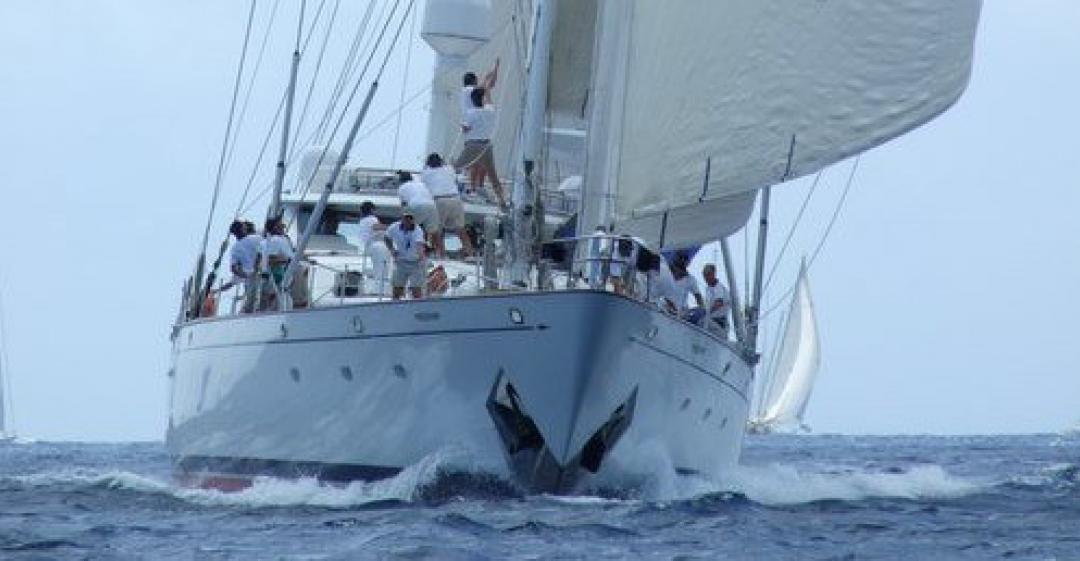 From the City to the High Seas
Where do you live?
My home is in West Sussex, but I live for 11 months of the year on a superyacht, currently in Antigua.
What was the job you had before you made a career change?
I worked in a small insurance and investment company in the square mile.
How long had you been in that career?
Six years.
What was it that made you want to change career?
I felt that there was much more to living than office paperwork, and the thought of that being my 'life' for the next 30 years was, quite frankly, frightening.
What was it that made you finally take action and make your career change happen?
I had been thinking about options, and discussed them with the excellent HR director, when I caught the train to work one beautiful March morning. The sun came out, the breeze was a steady force 3-4, perfect for sailing, and I just thought 'what am I doing?'. I resigned that day.
Did you know, even vaguely, what you wanted to do?
Sailing had been my passion for many years so that was high in my mind. I didn't know if ultimately it would be the right move for me, but I think it would have been harder not to do anything and regret it later.
How did you figure out the career that was right for you?
My career really found me. I initially approached the industry preparing to become a Skipper. As it happened, I had a propensity for mechanical/electrical and associated problems, so gravitated towards the Engineer position which I currently hold. I initially gained my degrees in the sciences so problem diagnosis and resolution was ingrained.
Where did you find your inspiration?
I would say mostly from my sailing experiences and the freedom I associate with it.
Where did you find help, guidance and support?
From a variety of sources. My family were fully behind me all the way. Also the guys at Flying Fish were great in discussion before I went on my initial course, during the training, and finding my first job afterwards.
What has been the hardest part about changing career?
Short term financial restrictions. Other than that I have never looked back with any regret.
How have you handled finances?
Finances need to be marshalled carefully during initial training and maybe through the first job as you build up experience. Most of my cash savings were used to pay for training, and to give me a little luxury when I worked in Greece. Once however you break into the larger yacht arena, income is much more comfortable. I would say I take home more now than when I worked in London.
What has been unexpected?
As the life is so different to that when I commuted, it was difficult to know what to expect. I suppose I didn't expect so few downsides to changing career – I thought it would be harder. Although the work is hard, and at times stressful, I find it more enjoyable and absorbing than I imagined.
How has your life changed now that you've changed career?
My friends in the UK still say how much healthier and happier I look. I have also made some great friends who have done the same as me. Travelling the world as part of the job is clearly also a major benefit.
What advice would you give to someone that wants to change career?
Research as much as possible. Talk to people who have done what you want to do. Decide if you want to REALLY do it, and if you do – why wait? When will it get easier?
What advice would you give to someone that wants to get into your new career?
Again, research. Talk to training companies about what they offer and see how it fits with what you want to do. Be realistic – don't expect to be gifted opportunities (or much money initially). Although I've had lots of fun, I've worked hard to get where I am. Likewise my friends who have done similar. If you go into yachting, do it 100% and enjoy it. It will reward you.
To find out more about Flying Fish courses and events, go to www.flyingfishonline.com
What lessons could you take from Peter's story to use in your own career change? Let us know in the comments below.