"I loved working for the BBC, but I still wasn't as fulfilled as I wanted to be."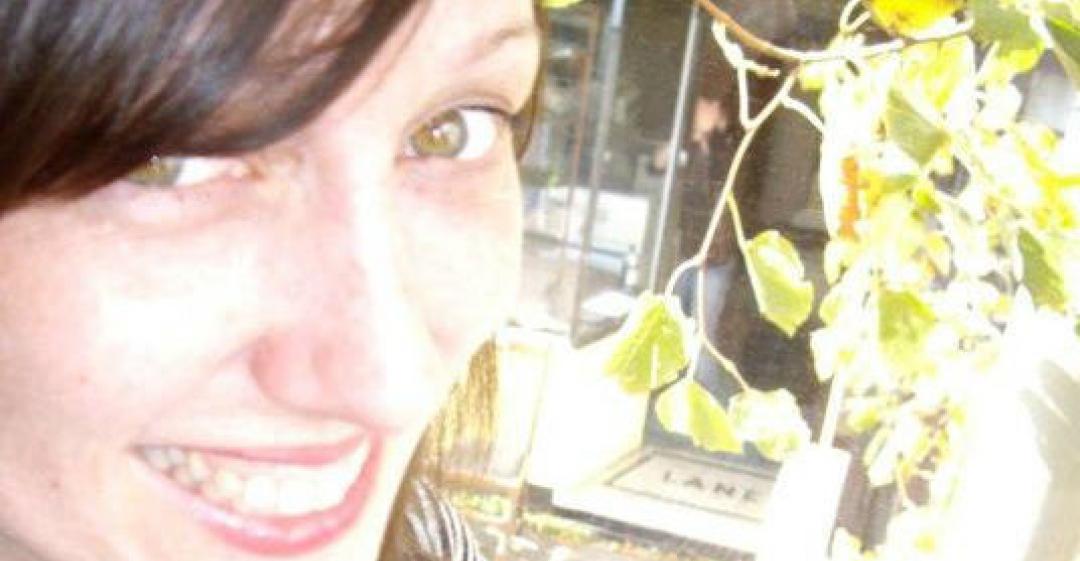 From the BBC to the Birthing Suite
What were you doing previously?
I was a journalist for the BBC. I did a degree in Journalism when I was 18, and I started out working as a magazine journalist in 2001. I then progressed to the BBC for the next eight years. I worked online for a little bit, and then worked as a radio journalist. I left last year.
And what are you doing now?
I'm just finishing my first year studying midwifery at De Montfort University. I've been working in the community, shadowing community midwives and working at the Leicester Royal Infirmary.
What was the moment that you decided to make the change?
I was working as a broadcast journalist on a story about midwives, and while editing the piece it came to me that it was quite an interesting career. From then on I couldn't stop thinking about it.
I met a midwife who was really fulfilled in her job, and the women who were helped by the midwives were so satisfied with their service and care.

I wanted to be a journalist because I wanted to help people, but I started to think that being a midwife would be an even better way of doing it. I really wanted to be involved in women's issues and to do something good with my life.
Are you happy?
Yes. I was a bit nervous at first because it's a big deal – changing the whole course of your life, and moving to another area of the country. But I'm so glad I did it, it's been really positive and I think I've become a calmer person from doing it. I'm a lot happier than I used to be. I feel like I'm doing something that's actually worthwhile.
What are the practical things you did to go about making the shift?
There wasn't much out there online when was looking about four years ago, so I had to do my own research. I got in touch with people I knew who were midwives to speak to them about the realities of the job. I emailed universities and asked them what their entry requirements were. I had to do an open university qualification, and a maths GCSE before I could apply for the degree.
How have you managed your finances?
I went from earning a really good wage at the BBC to now living on much less. I have a monthly budget which I stick to and don't use my overdraft or credit cards. When it comes to earning extra money, I work as a student ambassador for De Montfort University as well as some journalism work. You've got to be really organised with your money and your time if you want to make it work.
What's been the most difficult part of your shift?
It's been hard moving away from my family and friends. I love my course and I've made new friends, but I do miss my community back home.
Did you get any help with your change or did you do it alone?
I did it myself. There wasn't anything out there when I started looking. I used a website called 'studentmidwife.net' for information on midwifery, which was very useful when it came to knowing what I was entitled to money-wise.
Is there anything you wish you'd done differently?
I wish I'd managed to save more money before I came to university. I did save before I moved, but in the first two or three months it disappeared pretty quickly.
Other than that, I don't think I'd do anything differently. I'm really pleased with the choice I've made and I've settled into Leicester really well. It would be nice to have more time to go out, my social life has taken a bit of a battering but it's worth it in the end.
What's your advice for others who are unhappy or unfulfilled in their work?
I think you've got to be brave. Once you've realised that you do actually have to make a change, whether it's a new career or moving somewhere different, I think you've just got to do it. Don't be put off by people around you saying 'why do you want to do that?' or 'is it the right choice?'
I think people get so comfortable and then scared of taking risks that they end up on a hamster wheel working a job that they're not really happy with. I loved working for the BBC, but I still wasn't as fulfilled as I wanted to be.
It was very scary jumping off that hamster wheel and deciding to do something different. I'm not saying it's the right thing for everyone, but if it feels like the right thing for you then you've got to just do it. Once you've made the leap, stick at it and take courage in your convictions.
What lessons could you take from Natalie's story to use in your own career change? Let us know in the comments below.