"I imagined my CV in 2025, and there was a big 'NO' in my head – I didn't want to be that guy."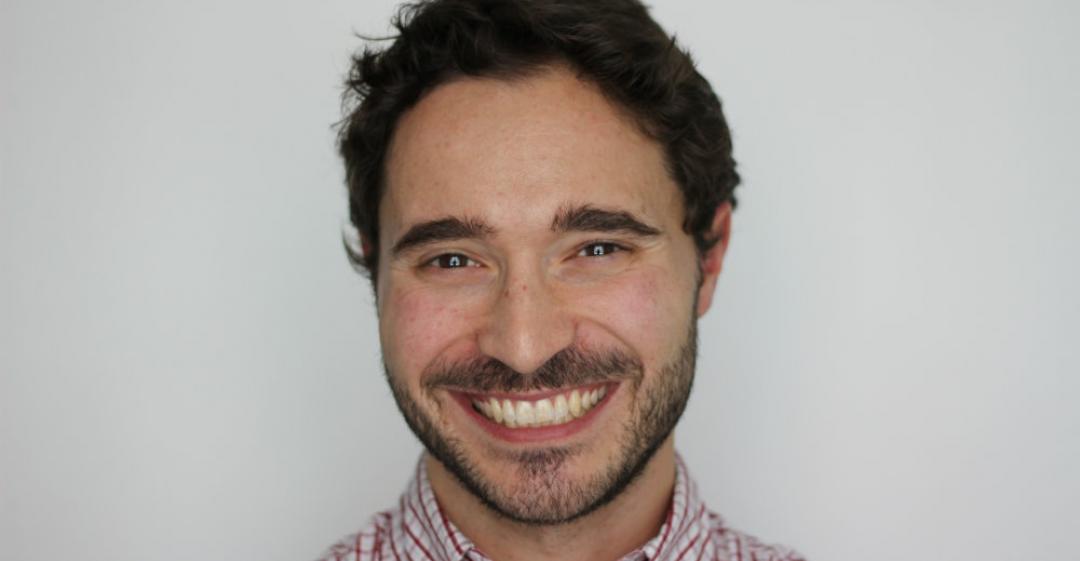 From Telecoms to Strategic Design
What work were you doing previously?
I used to work at Telefónica, where I spent almost ten years covering different roles.
I started off as Project Manager in the Technology and Services Development department, fresh out of Telecommunications Engineering university. Later, I moved to Marketing as Product Manager. And finally, I joined Wayra's global Finance team as Controller (Wayra is Telefónica's start-up incubator).
What are you doing now?
I work in Designit, a strategic design firm.
I'm Business Designer and Strategist, working with clients across industries and geographies, leading design teams, having fun and learning like crazy.
Why did you change?
My first real, proactive career shift was when I joined Wayra.
After four years in marketing, I felt that I was not learning enough there anymore, so I decided to look for a position outside of the local business (Telefónica Spain), and more of a global position in the corporation. I found a job as Global Financial Controller in Wayra. Wayra was then the place to be in Telefónica, and the start-up thing was really appealing.
I spent a little over a year in Wayra. I was working in Finance there, and that's not really my thing. I learnt a lot during the first year, and it was quite fun (the people there were great, as was the different work culture we had at Wayra). However, once the first year ended, it was all like repeating the same process again: financial closing, audit, budgeting, forecasting, etc., and I felt like I didn't have anything further to learn there.
Plus, it was going to be my tenth year in Telefónica, and I felt that another change within Telefónica, although it's a big and great company, would be more of the same.
When was the moment you decided to make the change?
One thing that was pretty obvious was to think about what my CV would say in 2025: I imagined "Telco Engineer, twenty years of experience working for Telefónica", and there was a big "NO" in my head – I didn't want to be that guy.
Plus, I'd seen a lot of colleagues (people more senior than me, ex-bosses, etc.) who had somehow wasted their talent over the years. I had seen how company restructuring had been so unfair, leaving great, hard-working people behind or left out in a corner of the company with little power to make an impact, and how other people, with less talent (to put it in nice words) had been promoted.
It seemed so unfair, so random, and so out of my control, I felt I had to take matters into my own hands.
Are you happy with the change?
Super-happy.
What do you miss and what don't you miss?
I miss some of the perks that come with working for a big company, like the health insurance covering all my family, some additional days of vacation… but nothing that's a big deal.
I don't miss having to get approval for everything that I do, and not being able to share ideas freely then go out there and develop them. Here I have the freedom to follow my passion.
How did you go about making the shift?
I started diverging.
I made a list of companies outside of Telefónica I could work with, and listed people I knew that worked there, and started arranging coffees and lunches with them.
A good friend and mentor at Telefónica suggested Designit, but I initially thought there would be no fit (I thought I would have to lower my salary too much if I joined them).
Soon afterwards, I saw a position in Designit's website that seemed like a good fit for me. I talked about it with my mentor, and he put me in contact with Designit's Managing Director in Madrid, "to give it a try".
How did you handle your finances to make your change possible?
I had some doubts about how financially stable my new job would be, but actually they made me a good offer (equalling what I was earning at Telefónica), so this turned out not to be a big deal.
What was the most difficult thing about changing?
The job at Designit is somewhat international, and I'm required to travel often for client meetings, projects, etc.
At the beginning this seemed like the biggest barrier for the shift (I have a little kid, now two and a half years old). But having done it for 18 months now, it's not so bad: I've had to travel, but not as much as I had thought at the beginning.
Plus, this is something I can always talk about with the firm; if for family reasons I'm not the guy for a certain job outside Spain, I'm not considered as a candidate for the project, and there are no hard feelings. This is a very human company, where you can talk about this stuff openly.
Being a Telco Engineer and working for Telefónica is something easy to explain to anyone. Saying that you're a Business Designer at Designit, a strategic design firm, sounds kinda weird. My family didn't really understand very well what was I going to do, so they had to trust me.
What help did you get?
From my mentor and friend, mostly.
Then, Designit's MD was very proactive once we'd met, and he liked me, so he smoothed out the process a lot.
What resources would you recommend to others?
Build and keep your professional network. LinkedIn works pretty well for this.
What have you learnt in the process?
When you take the decision to shift and start the seeking process (it's happened to me the two times I've made a proactive shift), it's like putting a neon sign on your head, or turning on the headlights on your car.
People start seeing you, and you start seeing opportunities.
What do you wish you'd done differently?
Nothing, really.
Maybe I would have thought harder about what I really wanted to do, rather than where I could fit in terms of salary / experience. I ended up where I really wanted to be, but I had thought I wouldn't fit in here!
What would you advise others to do in the same situation?
Just get started. Make a list of people you want to talk to, and start reaching out.
What lessons could you take from Pablo's story to use in your own career change? Let us know in the comments below.