"I was so scared about asking for help."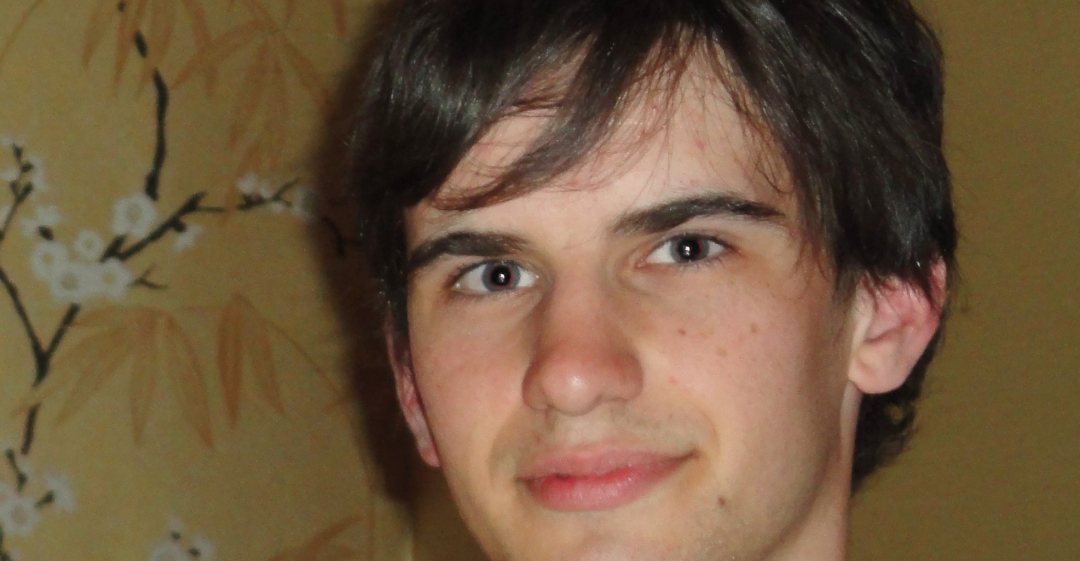 From Teaching to HR
What work were you doing previously?
I was a mathematics teacher.
What are you doing now?
Now, I work in Human Resources as a Systems Analyst for a delivery firm.
How did you feel in your work before you decided to make the change?
As a mathematics teacher, every day was different.
Showing children how basic maths worked was really interesting.
However, I had to maintain good control of a group of restless young people. This could be very difficult, especially if I was the only adult in the classroom. I had to think on my feet very quickly.
Why did you change?
I was already thinking about changing while I was training to become a mathematics teacher.
I'd gained a teacher training scholarship and felt like I was doing really well. I'd been into a number of schools as a substitute teacher taking on small classes. However, one day I was called upon to take a bigger class. The children were very disruptive, loud and quite mean to the other children in the classroom. I couldn't cope with the chaos.
I was told that I'd been very lucky not to have met a class like that before then, because there'd be a lot of classes like that if I took on a career as a teacher.
When was the moment you decided to make the change?
I felt like I wasn't using my mathematics skills to my full potential and wanted to do something useful with my skills.
The biggest difficulty for me was actually making the change. I've recently been diagnosed as autistic, so taking a step away from teaching, something I'd been involved in for nearly six years, was difficult.
How did you choose your new career?
After I left teaching, I took a job for a delivery firm and worked solidly for six months, proving my worth. Then, I asked my manager if I could progress within the company.
After looking at my CV, the HR director and Head of HR created the role of Human Resources Systems Analyst just for me, so I could learn something new (Human Resources) while still maintaining my mathematics background.
Are you happy with the change?
I'm very happy in my new role.
I get to help and support employees who come to me asking for assistance. I have access to computer programmes to help me produce the analytics for the business. I have met loads of new people and I'm learning a lot about the new sector I'm in.
I hope to continue to progress within my role and learn more about the challenges ahead.
What do you miss and what don't you miss?
I miss being in a classroom and getting to help pupils with their work.
It was really nice to be able to show someone else something new.
I don't miss the behaviour – the name calling, angry words and tantrums. I had one child pulling out another child's hair right in front of the staff room, which I remember vividly.
It was horrible.
How did you go about making the shift?
I found it really hard to make the shift, as I was unsure what area I wanted to go into.
However, taking on a role for the delivery firm was a really good change for me. It allowed me to see inside a role I knew nothing about and to show others just how valuable I could be.
How did you develop (or transfer) the skills you needed for your new role?
I had to learn a lot about Human Resources when I stepped into the new role.
However, HR management helped me to develop. I spent three weeks alongside two members of the team, learning about the role and what they did. I then spent another three weeks learning about the computer side of the role from two other staff.
Everyone was very helpful and considerate of my medical conditions; they helped me to develop myself slowly, so that I didn't feel out of my depth.
What didn't go well? What wrong turns did you take?
I took a role as a warehouse operative as a stopping point between careers, but I had no idea what my end destination was going to be.
I had to work in a loud environment amongst nearly five hundred other people, next to dangerous machinery and had an accident from tripping over some machinery.
However, this ultimately led to where I am today.
I'm now really happy with my role as Systems Analyst. It shows that hard work pays off.
How did you handle your finances to make your shift possible?
I had a lot of support from my family. They helped me as I went through the career change.
What was the most difficult thing about changing?
Moving environments, moving work schedules and meeting new people.
I felt my diagnosis of autism this year has helped explain why I struggled in particular with these elements of the change.
For me, talking to people is really tough. I worry about what other people think about me and what impression I might make on them. I was so scared about asking for help I had to write down exactly what I wanted to say beforehand and practise it out ten times before I actually went to speak with my superior and ask them if I could progress within the business.
What help did you get?
I had a lot of support from my parents, and from the managers at my new workplace who helped me become the best version of myself I could be.
What have you learnt in the process?
I've learnt that change isn't always bad.
There's always something new out there waiting to be discovered. Sometimes you just have to take a big breath and submerge yourself, so that you can get swimming to that desert island that's out there waiting to be found.
If you never take the plunge, you won't find that new shore.
What would you advise others to do in the same situation?
I'd recommend talking to people.
If I'd never talked to some of the people around me, I would have just remained in the same job I hated, day in, day out.
What lessons could you take from Matthew's's story to use in your own career change? Let us know in the comments below.