"I was becoming increasingly tired and frustrated. My life was heading off course."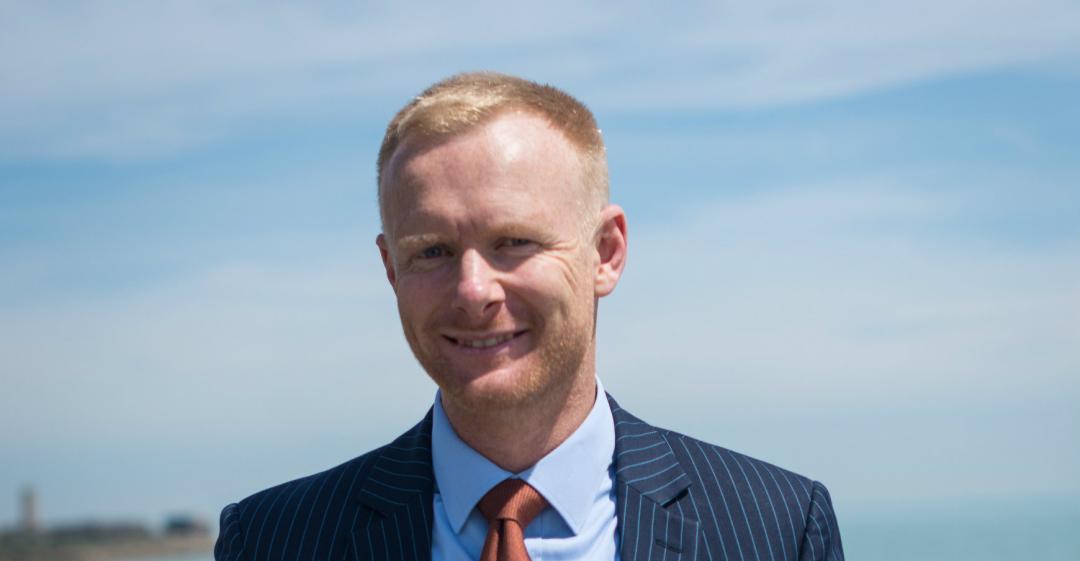 From Teaching to Finance
What work were you doing previously?
I was a secondary school teacher for sixteen years.
What are you doing now?
I have just qualified as a financial adviser.
I've completed the Foundation stage of St. James's Place Academy and, now that I'm qualified to give financial advice, have recently joined a practice in Kent.
How did you feel about your work before you decided to make a change?
I knew I was doing something useful.
Teaching young people is a real privilege and the school (which had become an ambitiously run academy) was sending positive ripples throughout the community it served.
But I was becoming increasingly tired and frustrated. Teaching is demanding and draining enough without the introduction of a corporate culture in an educational setting, but I persevered with it and ignored those tiny voices in my head – I wanted the success to continue and I wanted to be part of it.
It was clear, however, that the landscape had changed. The profession, from my perspective, had altered massively since I had joined – the management's emphasis had switched wholly to the task, with teams and individuals becoming a distant concern. I had started to question whether 'we', collectively as a profession and as a nation, were really preparing our youngsters for life beyond education.
My wife (who also teaches) and I were not always available for our own kids at times. It's true, teachers get good holidays but there's normally work to be done during those breaks and, after planning engaging lessons, marking or managing (I was a head of house) every evening during term time, I needed a break.
It can be hard for outsiders to the profession to appreciate the size and nature of a teacher's workload. For me, at that time, something had to give...
Why did you change?
I sensed that things were sliding insidiously away from where I wanted them to be – my life was heading off course.
In the end, I started applying for leadership positions before moving to the school where my wife was working, as a regular teacher of maths. I just had to get out of the place I was in and I thought I'd done right by my children. Instead, the move turned out to be a big, costly misjudgement.
I really wanted it to work out at that school but a gradual erosion was underway. Sure, all jobs have their moments but my performance had started to drop; my health and family life also became adversely affected. I knew that it was time to take action.
When was the moment you decided to make the change?
Firstly, when I sat in an internal interview for one of those leadership roles.
I was asked to share my ideas on how to raise standards in the school. I remember looking up at the trio of 'managers' in front me and thinking to myself, "Cronies!" The rest of the meeting didn't go too well after that...
There was another occasion, when my wife and I were sat round our dinner table at about 10 p.m. It was a weekday so, as normal, the room was festooned with paperwork, exercise books, biros and highlighters.
Our daughter came downstairs because, although shattered, she was finding it hard to get off to sleep. Neither of us were willing to settle her – we felt torn between her needs and our work.
We looked at each other, shook our heads and sighed, as if to say, "This can't be right."
Are you happy with the change?
Clearly, it's early days as far as my new venture is concerned but I'm loving it so far.
I have to pinch myself sometimes!
What do you miss and what don't you miss?
So far, I don't miss anything.
In time, I think I will miss working with young people. However, there'll always be opportunities for making a positive contribution, for those willing to give of their time.
I won't miss the way that education is booted around by whichever government is in charge, or the resulting task-centred approach of the leadership, the workload, the lack of trust and being treated like a child a lot of the time.
How did you go about making the shift? And how specifically did you choose your new career?
After I left teaching, I had a bit of time on my hands.
To start with, I filled it with writing, which served as a terrific outlet, good therapy and a valuable aid to the unpicking.
At that moment, I didn't know what I wanted, only that I didn't want to be ill or work in a school.
Having become somewhat institutionalised within education, I was very down on my chances – who would want me to join their profession? Nonetheless, I set up a few job searches, mainly within the public sector (because I still wanted to 'serve'). All roles demanded qualifications or experience that I didn't have and, without the means to retrain (I hadn't prepared myself financially for this), the scrapheap seemed to loom bigger as each alert pinged into my inbox.
Then, something strange (but very welcome) happened...
Walking home after dropping my youngest at his primary school – something I'd managed only twice in all my years of teaching, I found myself opening up to a neighbour. I knew that she worked as admin support for a local independent financial adviser but was still surprised when she said, quite out of the blue, "Have you thought about entering financial services?" I replied in the negative and, in spite of her flattering suggestions that my calm manner and trustworthiness would be well suited to advising, I walked off and forgot about the conversation immediately.
Just a few days later, I got chatting to our local scout leader, Steve, who I knew to be an adviser, and he said something similar: "You should look into St. James's Place; you'd be a good fit." As soon as I returned home, I visited the St. James's Place website and filled in the online enquiry form. The next day, a Monday, I received an email requesting my CV and I duly sent if off. Within a week, I found myself in Piccadilly for an initial discussion about me joining the St. James's Place Academy. I had already taken up the scout leader's offer of an informal chat at his office. He was very generous with his time and advice, giving me a genuine taster of the St. James's Place way.
It was a thorough selection process. In total, I must have visited London six times before being officially offered a place at the Academy. At no stage, however, did I feel under any pressure to perform or that anybody was trying to catch me out – quite unlike my previous experiences when applying for teaching jobs.
It felt clear to me that we (St. James's Place and I) were embarking on a journey together, with each party listening carefully to, and sharing willingly with, the other. We had done our 'due diligence' and it came as no surprise when I was made an offer of a place, nor when I took it.
What didn't go well? What 'wrong turns' did you take?
I suppose I had already made a lot of my 'wrong turns' whilst teaching, so, once I'd picked myself back up, things went pretty well for me after I left.
I was a long time in the wilderness, though, and things were tough at home during the transition.
How did you handle your finances to make your change possible?
By the time I started at the Academy, our finances had taken a bit of a battering.
We were lucky that my wife could increase her work days to help us get through the change, so that made a big difference. I was also able to get a bit of building work with a good friend, but once the training commenced I had to devote all of my time to that.
It's quite an intensive programme with the initial six months being classroom based and focusing on getting the required Diploma in Financial Regulated Planning. Financial support was provided by a working capital fund from St. James's Place.
What was the most difficult thing about changing?
A lot of people said I was brave to be making a career change, but I didn't really see it that way.
For me, it would have been more risky staying where I was. As I said, there was a degree of pain beforehand but once I'd decided to switch, in many ways things became a lot easier. In fact, when I look back now, I just wish I'd been a bit more aware and proactive – I should have made the move earlier.
Since the Retail Distribution Review, the number of financial advisers in this country has reduced dramatically. For those remaining, and for anyone else wanting to join the profession, there is an awful lot to learn and a plethora of exams to pass.
This can only be good news for the client, as is the considerable emphasis on ethics and adding value, but it meant I had to spend long periods 'on the other side of the desk', which was a bit of a shock to my system!
What help did you get?
On the subject of qualifying, St. James's Place gives its recruits every opportunity to succeed and develop the requisite skills.
The tuition and support are excellent and, like all of the exams, paid for out of the Academy's budget (apart from the first exam, R01, which is part of the entry criteria).
A number of other people were extremely helpful – I mentioned Steve (who still meets up with me regularly). The rest of the trainees on my intake were also fantastic and testament to the quality of the selection process. Of all ages and from many walks of life, we're still in touch via WhatsApp and looking forward to our first reunion.
It turned out that I also knew another St. James's Place partner – Rob. Once he got wind of what I was doing he sought me out and gave me some good advice and plenty of encouragement during the Academy phase. It's his practice I have since joined.
And of course my wife's been amazing throughout this journey: a sounding board, benefactor, coach, mentor, friend. We've taken this 'road less travelled' together, and that has made all the difference!
What resources would you recommend to others?
I drew a lot of strength from true friends – the people who were honest with me (and didn't just say what they thought I wanted to hear).
For anyone seriously considering a switch to financial services, the Chartered Insurance Institute is a pretty good place to start – take a look at the Qualifications section. The St. James's Place website offers vital summaries on the company's distinct approach to wealth management and its Partnership – I found this particularly comprehensive and refreshing.
What have you learnt in the process?
It's important to build up an emergency fund – you just don't know what's round the corner.
Life is a juggling exercise. I don't want to drop any balls in case one breaks or I lose it; however, I have learned that the 'career' ball is made of rubber – you can afford to drop it once in a while because it will bounce back.
I possess more transferable skills than I realised.
There's always work for those who want to work. The St. James's Place Academy actively seeks people with a few miles on the clock, individuals with a bit of life experience who are credible and trustworthy. Of course, it helps if you've got reasonable numeracy skills but other qualities are just as important, if not more so.
What do you wish you'd done differently?
I said I regretted the fact that I didn't act sooner but, in spite of what happened, I'm also glad that my hand was forced, because maybe I wouldn't have mobilised otherwise.
Sometimes, the only way out is 'through'.
What would you advise others to do in the same situation?
Go for it.
It's normally better to regret something you've done rather than something you haven't. It's certainly a good idea to move away from a situation that's making you unhappy or unhealthy, if you are able to.
By far the best way to get a taste of an organisation, I think, is to get in touch with people within that culture and have a candid conversation with them. Tell them you're at a crossroads and ask open-ended questions: What does it look / feel like to work at your place? What is the culture like? What comes first? If they can't or won't answer your questions, are too busy or don't want to talk to you, that should tell you plenty about what it might be like to work there!
Good luck!
We caught up with Leigh recently to see how his shift was working out, two years on. Here's what he's been up to, and the biggest lessons he's learned.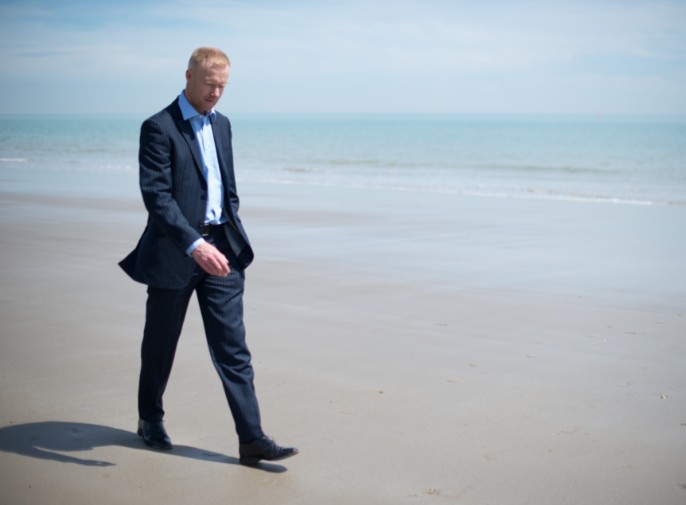 What's changed for you in your career since we first published your story?
Plenty! It's been a busy two years.
To start with, I wanted to learn as much as I could about this very broad industry. For me, the best way to do this was to sit (and thankfully pass) a range of internal (St. James's Place) and external (Chartered Insurance Institute) exams.
In addition, I've worked to develop my 'soft skills' so that I can dial into the needs of my clients quicker and serve them better. Training continues – such is the lay of the land – and I've begun my journey towards Chartered status.
St. James's Place also offers a Financial Education service that is free to schools and, I'm delighted to say, I've gained accreditation for this too – it's nice to be able to return to schools and 'teach' again (on my terms).
How do you feel about your work now?
My sentiments remain the same – I feel fortunate to have been given the opportunity to reinvent myself, glad that things are going in the right direction, and regret only the fact that I didn't act sooner.
What challenges have you come up against since making your shift, and how exactly have you dealt with them?
The biggest challenge for me has been starting from scratch.
I had no experience in financial services at all and my 'network', although sizeable (I'm fortunate to have lots of friends and contacts), knew me as a school teacher and not as a financial planner.
Understandably, folk wanted to see whether or not I would 'sink or swim' before entrusting me with their wealth and the innermost workings of their families.
The St. James's Place model is distinct and strong, and this has made it easier for me talk about my proposition. Joining a St. James's Place Practice has also helped massively in this respect, as I can help to service their existing clients.
Notwithstanding, I've also had to cultivate my own opportunities – and doing so has kept me focused and positive.
In the early days, I think it's important to keep active. What does this mean? In short, it's anything that encourages conversations with people regarding their financial need (because everyone has a financial need, whether they realise it or not) and includes networking (like BNI and FORE Business), organising client events and posting on LinkedIn.
In fact, I think it's fair to say that I've become a lot more sociable as a result and this probably isn't a bad thing – it's sometimes easy to be 'busy' but this isn't the same as being productive. Activity is key and every day I ask myself what I've done to take my business forward.
How is the financial side of things panning out, and is this what you'd expected?
I'm still getting used to this.
I'm now self-employed, which means my income fluctuates; sometimes it takes a while for written business to issue. Apparently 'good' months may take a while to filter through and, after costs, the bottom line may not be as impressive as I'd first hoped. I've therefore learned to apply patience in this area as well as a resistance to making assumptions. Working at an understanding, supportive Practice that wants me to succeed has really helped here.
I knew that things were going to be different – it was a leap of faith (for all concerned) – but my commitment is being rewarded and each month seems to be more consistent than the last.
What have you learned, since making your shift?
I've learned a lot in practical terms – I've had to.
On a deeper level, I've also learned to back myself, especially on those darker days.
I try to remind myself that I'm running my own race – plenty of people out there are absolutely smashing it and appear very successful. I'm coming from my own place, with my own set of beliefs, challenges, skills and attributes – and so far I'm still here.
I've also learned the value of keeping those I hold dear to me in the picture.
Is there anything else you'd like to share?
With any career shift there's an element of luck involved, but (I keep telling myself) if you keep going you should get there.
You can find out more about Leigh's services here: www.stroudwm.co.uk.
For more information about St. James's Place Academy, visit www.sjpacademy.co.uk.
What lessons could you take from Leigh's story to use in your own career change? Let us know in the comments below.