"I wasn't proud of what I did, and never felt I fitted the role."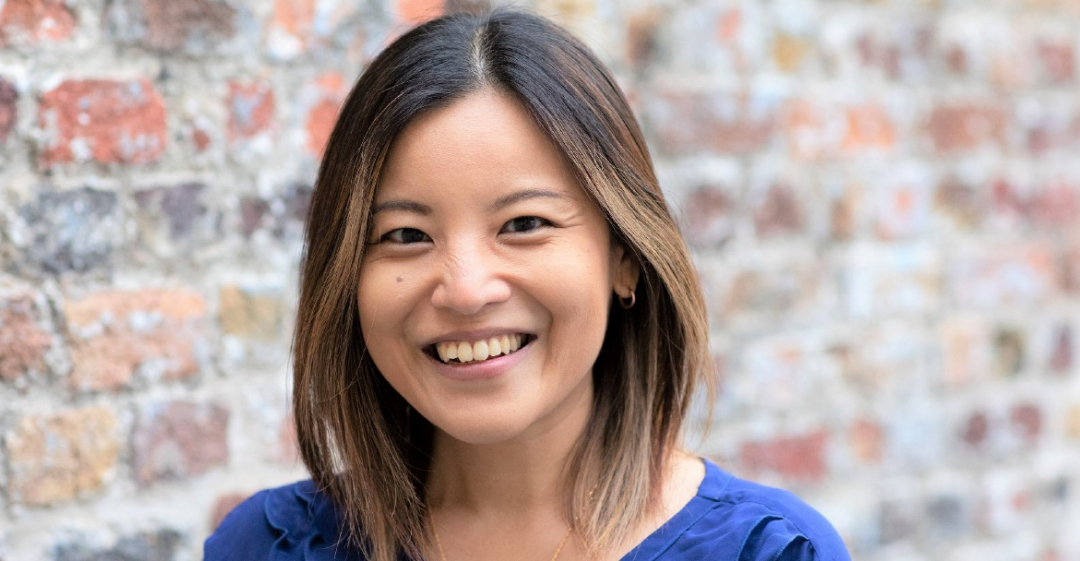 From Tax to Project Management (Plus Post-shift Update)
What work were you doing previously?
I was working at a Big Four firm in International Tax, which involved helping big multinational companies reduce their tax.
I also worked in UK Tax, calculating corporation tax.
What are you doing now?
I'm a project manager in the area of global corporate governance.
It's a rare role where I get to coordinate with different teams in various countries and deliver to UK-based clients, making sure they're doing things 'right' (i.e. being ethical and compliant).
How did you feel in your work before you decided to make the change?
Pointless, hopeless, ashamed, powerless, uninterested, unconfident, and bored.
Why did you change?
I wanted to make a change from the first day I started my graduate job, 16 years ago, because it simply didn't feel right.
I wasn't proud of what I did, and never felt I fitted the role.
My work wasn't aligned to my beliefs. I didn't feel I was good at it, either.
When was the moment you decided to make the change?
I've changed jobs to slightly different roles a few times in the last few years, but never to one that felt right, where I could feel happy.
I always felt there was something missing.
So, I finally decided to sign up for the Careershifters Career Change Launch Pad last October, and really commit to making a shift once and for all.
How did you choose your new career?
Through growing to understanding myself, trial and error, and meeting the right people.
I feel strongly against corruption; corporate governance ensures that boardrooms are run right, and that companies are compliant. This extends to companies being ethically right as well; that involves diversity and cultural issues, which I'm really interested in too.
Are you happy with the change?
Yes, 100%!
I feel so happy and lucky to have my current job. I wake up with a sense of purpose and I feel fulfilled at the end of the day, every day. Having this sense of purpose is so important and makes my time at work worthwhile.
It all makes sense. My skills are matched to the role, so everyone appreciates how well I coordinate and network with others, which makes me want to work harder every day.
What do you miss and what don't you miss?
There's nothing I miss.
I don't miss feeling unappreciated, or working in an area that I wasn't interested in at all.
How did you go about making the shift?
Firstly, I broadened my area of work by moving into more generic roles at different companies, but I still wasn't happy.
Then I came across the Career Change Launch Pad, and committed myself to it. Some of the exercises and tools let me get to know who I really am and what I actually like. This didn't directly lead me to any job immediately, but helped enormously in shifting my mindset and being able to listen to my heart – probably for the first time as an adult.
I then tried everything I was remotely interested in, because by that point I had lots of things I was curious about. I went to meet-ups (career change, technology), talks (UX design, course design), evening classes (improvisation acting), and weekend courses (coaching). I applied and went for interviews for different jobs (business management, data visualisation, teaching) and tried a different working style (freelance). I worked as a freelance business teacher at an international school. I registered for jobs in HR and cultural consulting. I spoke to someone working in Business Psychology.
For me, it was a process of elimination. It felt good to try new things – even just speaking to someone and gaining insight. If I resonated with what they had to say I'd explore further, but if I didn't then I'd cross that idea off my list.
Also by trying things out I began to realise what my values are. I like people and want to meet with colleagues every day; I also like a structured professional work environment, so I didn't enjoy being a freelancer or working for a company that gives you no opportunity to progress.
During this elimination process, one area I remembered I was always interested in was Company Secretary / Corporate Governance. I found someone from the Launch Pad alumni group working in this area and approached her for a meeting. When I met her I was so inspired. She gave me a lot of advice which proved useful later on. I also met with recruiters who gave me more insight into the industry.
It was still difficult for me to get into though, with almost zero experience in the area, so I got rejected by a few companies when I applied to them directly online.
One piece of advice given to me was that I should turn up at an insight day held by a recruiter. I actually nearly didn't go to it as I'd already been rejected for a role by the very company which was sponsoring the event. But I'm so glad I went, as at the event I met a lovely senior manager whom I approached with my CV; she liked me so much she arranged an interview for me that day with her boss, the Director. It turns out she was on the lookout for someone like me! The rest is now history.
Everyone's values are different, and mine turned out not to be what I thought they were. I only got to know this by trying different things out and speaking to people working in the area. I appreciate progression in my career, rather than being in a flat organisation. I also value money as a token of appreciation. In five years' time I want to have progressed both in terms of both technical and soft skills and to be respected and rewarded for it.
It was very useful for me to apply for different jobs in my areas of interest (big or small), and actually to turn up and speak to people about them. Being asked on the spot why I was interested in a particular role put me on the spot and forced me to consider my real feelings. I found that very helpful.
What didn't go well? What wrong turns did you take?
I wouldn't say any of the turns I took were wrong in the end as they all led me here, but I could've gotten here ten years ago if I'd gotten to know myself better, earlier.
I stayed in tax for far too long because I didn't know what else I could do. But the transferable skills I gained from then are now proving useful.
It was difficult to keep positive about the change when I was getting rejections from companies. However, I'm glad now that I didn't get those jobs.
How did you handle your finances to make your shift possible?
Because I'd always been unhappy in my job, I'd saved up for years in case I decided to quit or retrain in a new line of work.
As a result, I had a safety net, and so I didn't have any financial issues. That said, towards the end of my shift I was running out of money, which really spurred me on.
What was the most difficult thing about changing?
Finding out what I was actually interested in, believing in myself, and keeping positive about the possibility that there was something great out there for me.
What help did you get?
In addition to the Launch Pad, the people I met with to find out more about their work helped me a lot.
I also avoided negative commenters at all costs. Instead, I surrounded myself with positive people who encouraged me.
What resources would you recommend to others?
I thoroughly enjoyed the whole Launch Pad course experience, so I'd recommend that like there's no tomorrow.
I'll revisit the materials in a couple of years again myself for sure. A lot of elements needed to tackle our own obstacles are so carefully included in that course.
Also in terms of people resources – I'd recommend not listening to negative people as they will hold you back. Don't meet or message them at all!
Meetup.com was useful for making friends with similar interests.
And CityLit in London is a great college for adults with a wide range of easy, one-off courses, so that you can try things out.
What have you learnt in the process?
That once you know what you like, you will be able to move towards it, but you have to get out and speak to people.
Allow yourself to do what you want, even small-scale on a day-to-day basis. This will free up your mind and make you happy.
What would you advise others to do in the same situation?
Have fun and listen to your heart.
It's useful to list out everything that you're interested in, and link those things to any events, workshops, meet-ups, or friends. Then, just go and actually attend or speak to them even if you think it may not work out or lead to any jobs.
What you hate or feel strongly against may also be a clue to finding your purpose.
We caught up with Chiaki recently to see how her shift was working out, roughly four years on. Here's what she's been up to, and the biggest lessons she's learned.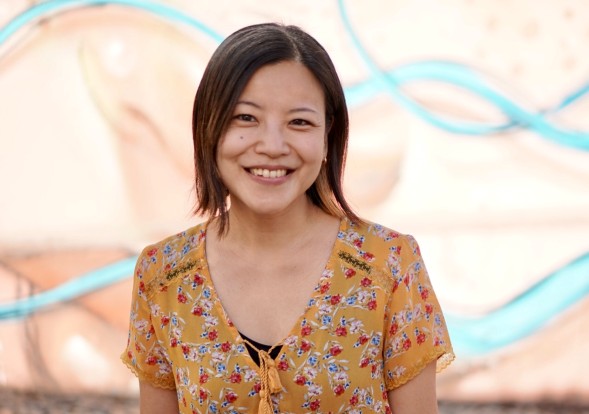 What's changed for you in your career since we first published your story?
Now I work as a program manager in a broader area, rather than corporate governance specifically.
I was pleasantly surprised to find that through the governance role, I realised what I was particularly good at which were mostly soft skills.
I have tried to expand my role to be more of a general program manager through the past two roles, where I would join the team, learn the background quickly, pick up any project, run it and improve it successfully as a lead.
From those experiences I have gained more confidence that I can adapt and do this at any company.
The other change is I have become a professional (junior) illustrator now, and have a part-time contract at a consulting firm.
I have also started working as a trustee at a charity organisation.
How do you feel about your work now?
Really happy!
I am still moving forward and evolving. I have new goals to grow even further, work efficiently, and gain even more freedom of time.
What challenges have you come up against since making your shift, and how exactly have you dealt with them?
I have been stuck at times, when I hadn't progressed much.
But I would then write down what small actions I could take to overcome it.
Also I sometimes get overwhelmed by how much I need to learn and improve on my illustration and design skills, then struggle to find a way to self-motivate and practice.
When that happens I tend to leave that thought, and go and do something enjoyable (which would be completely irrelevant) to get refreshed and inspired again.
How is the financial side of things panning out, and is this what you'd expected?
The financial side got even better.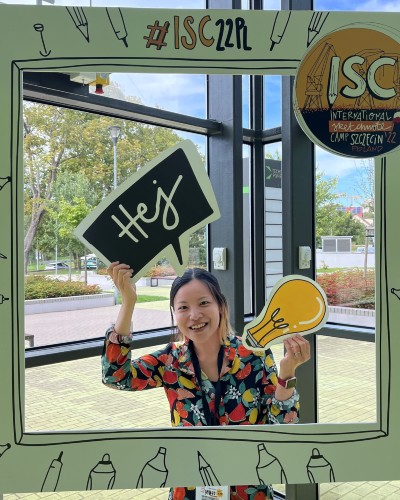 I switched to a contracting lifestyle, which pays more per day so I am spending less time for more income, and with a lot more flexibility.
I wish to go even further by setting up more ways of gaining passive income.
What have you learned, since making your shift?
That absolutely anything is possible for anyone, if you really wish it.
Share your work, and tell your friends and connections passionately about it. People really open up doors for you, so keep in touch with love and friendliness with your present and past colleagues, as well as any other acquaintances.
To find out more about Chiaki's work, visit https://linktr.ee/chiakitaylor.
Chiaki took part in our Career Change Launch Pad. If you're ready to join a group of bright, motivated career changers on a structured programme to help you find more fulfilling work, you can find out more here.
What lessons could you take from Chiaki's story to use in your own career change? Let us know in the comments below.