"My soul was slowly dying."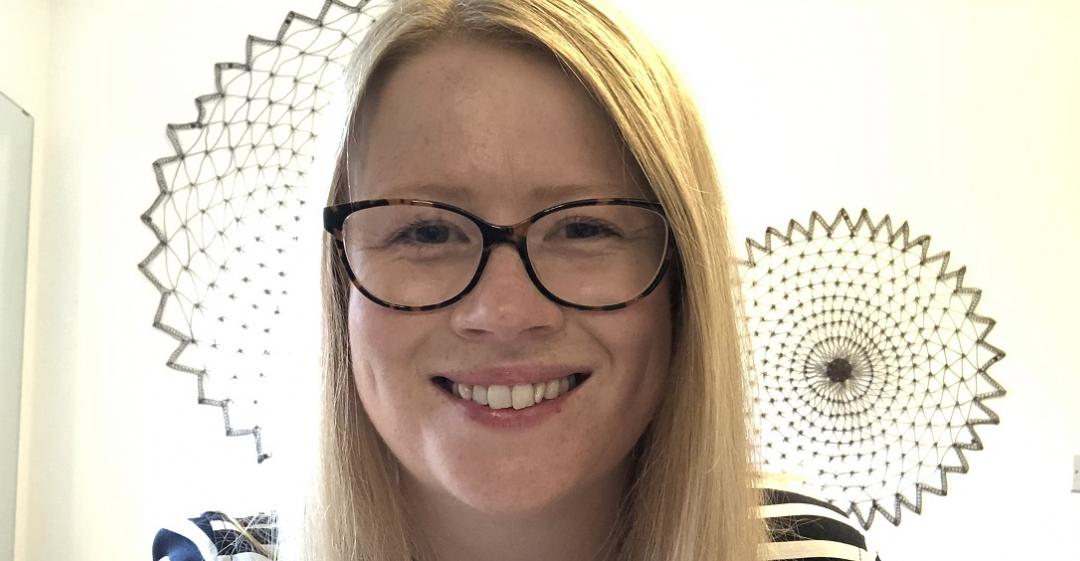 From Tax Advice to Social Impact
What work were you doing previously?
I worked at KPMG for 14 years.
I started on their graduate scheme, trained as a tax adviser and then changed roles every 18-24 months, trying to figure out what I really enjoyed.
I was based in London, but over the years I worked in Hong Kong, Germany, and Scotland, and on secondment to global banks, always working on workforce-related strategy and delivery.
What are you doing now?
I'm a director at The Careers & Enterprise Company, an organisation funded by the Department for Education to ensure that every young person in England is prepared and inspired for the world of work (so that they don't have to wait til their late 30s to figure it out!).
I lead on the employer engagement side of things; working with businesses of all sizes and sectors to support them to connect with schools, colleges and young people to inspire them about careers.
I've also co-founded an initiative called "Every One Of Us" (everyoneofus.co.uk), that helps busy people like us, step into playing our role in tackling climate change, one easy action at a time. It's easy to feel we can't do anything about climate change – what difference can one person make after all? – and we tend to abdicate our power as individuals. But with enough of us we DO have power, especially when we wield it in easy, relatable, surprisingly powerful ways. That's what we do and we're on a mission to gather a million of us. (We'd love you to join in too!)
So, in summary, I'm now spending all of my time on causes that I'm passionate about. I feel very lucky!
How did you feel in your work before you decided to make the change?
Tired and frustrated.
I had worked my entire career to 'get to the top', but the closer I was getting, the more I realised the work wasn't actually inspiring me.
I had enjoyed the intellectual challenge, the people I worked with, and the opportunities that the job and salary afforded me. But, without wishing to be dramatic, my soul was slowly dying.
Why did you change?
I was on the cusp of making partner.
It was a crucial fork in the road. If I went for it and got it, I'd need to feel passionate about my part of the business and be in it for at least five years to give it a good go.
But I wasn't feeling the level of drive that I knew I would need and I wanted to explore if there were other options. If I'm honest, I didn't really believe a shift would be possible, but I felt like I would give it one more roll of the dice anyway.
When was the moment you decided to make the change?
The moment that kicked it all off was when I was on holiday visiting a friend in Australia.
I was ranting and raving about work. My friend just looked at me and said "Aim, you don't have any dependants, why are you doing a job you no longer want to do?"
And, honestly, that was a light-bulb moment for me.
I realised that I'd been so conditioned by family and colleagues that I was always going to do what I'd always done, and that I'd be mad to 'throw it all away', that I'd subconsciously just accepted that this was going to be my lot in life, forever.
How did you choose your new career?
First off, I decided to hire a coach.
I had no idea where to start and what, if anything, I could ever do other than working at KPMG (I'd been offered the job whilst at uni, so it was literally all I'd ever known). So, I lined up three coaches to speak with to see if we'd be a good fit:
The first guy was lovely but I thought we were too similar in background and I wanted someone to throw me curveballs;
The second person was Sonia Lakshman (whom I found through Careershifters). She had a creative background, a mile away from my KPMG world, I knew she would challenge me differently and she finished our call with "Shall we just do this then?" I loved her confidence that change was actually possible.
And I ended up ditching the call with the third guy (who basically was so over-confident I don't think we'd have worked well together anyway!)
Sonia and I started with a blank piece of paper. Crucially, she helped me work on two things: not just identifying what kind of work I'd find fulfilling, but also developing the 'muscles' to be ready to make a big change when the time came.
There was a process of developing both the inner confidence to know what I wanted and the courage to pursue it, despite the overwhelming 'noise' from my social circle that I was mad.
Are you happy with the change?
I could not be happier.
I honestly think it was the first time I'd felt pure joy when I was offered the job at The Careers & Enterprise Company.
I can't believe my luck. I now get to do purpose-driven work, still operating at a senior level but in a new field, and I can still pay the mortgage and go on holidays.
I'm surrounded by people who've all come together to support a mission – that's incredibly rewarding and fulfilling. And my work-life balance has shifted to allow me the time to work on my side-passion, Every One Of Us, and contribute my voice and talents to one of the most important issues of our time.
Coincidentally, it was Sonia who approached me about starting the climate movement. She knew I loved having an impact at scale and cared about people and the earth. Let's just say my arm didn't need much twisting! It just shows that you never know what's coming your way!
I've never been busier and yet I've never felt calmer and more fulfilled. So, yes, I'm happy!
What do you miss and what don't you miss?
My ego misses the money – being able to buy anything I wanted or dine anywhere in the world.
My soul does not miss the lack of purpose, or feeling like I'm on a hamster wheel in Canary Wharf, never seeing the impact of my work on people who need support.
How did you go about making the shift?
Sonia asked me how I'd been going about what I wanted to do thus far and I tentatively said "Google...?!"
She said that was a great tactic to find out how to spell fulfillment, but not to actually find it.
Under her guidance, I spoke to a lot of people! I worked my network to test the things I was discovering about myself, and I spoke with people who worked in the fields I was considering. I got their take on the best and worst bits, and got a feel for how realistic it would be to work in those fields based on my experience and financial needs.
Once I realised that my mission is to help others to live happy and fulfilling lives and that I believed work was a core feature of that, I explored some possibilities:
Helping ex-offenders get into employment (I supported a CV / interview workshop with women about to be released from prison);
Helping the homeless get into employment (I volunteered with Crisis over Christmas);
And then I spoke with people who helped young people plan their careers.
With each experience, I learned something new about myself which helped me refine what I was looking for, e.g. wanting to have an impact at scale, wanting to be involved in strategy, wanted to drive forward progress and to do so by empowering people.
What didn't go well? What wrong turns did you take?
I told too many people early on about my intentions to change careers and then had to deal with a barrage of doubters.
They would say things like: "You can't walk away now; you've worked all your career to reach Partner"; "You should just be Partner for five years and work to pay off the mortgage, then do something else"; and "You'll never be able to afford your house and your nice holidays working for a charity".
This was really hard. Thankfully, I had good friends and my coach by my side, giving me the confidence that I could do it and that all would be well, which it was!
How did you handle your finances to make your shift possible?
We worked out my 'Meatloaf figure', i.e. 'I'd do anything for love, but I won't do that!'
That helped me to know with clarity what I could actually afford in terms of a new salary. This allowed me to filter out the opportunities that just weren't feasible for me, and sharpened my focus.
I also started to save what I called a 'circus fund' (for when I 'ran away to the circus'!) This helped psychologically more than anything. I'd never shifted careers before. I had no idea whether, when I did, it would stick or if I'd be any good at it. So it really helped to have a few months' salary 'in the bag' in case it was needed.
Luckily, it wasn't.
What was the most difficult thing about changing?
Feeling brave enough to back myself and take the risk.
Doing anything for the first time is hard. Now I've done it once, I wouldn't hesitate to do it again and again for the rest of my life to ensure I'm always doing work that makes my soul happy.
What help did you get?
I couldn't have done it without the support of my fantastic coach, Sonia Lakshman, found via Careershifters.
She was truly my rock during the whole career change process. I kept working with her even as I started my new role, so I could ensure I was setting out on the right foot by being how I wanted to be in this new leadership position.
I'm also eternally grateful to the people who spared their time to share their career journeys, hints, tips and introductions. This was priceless.
What resources would you recommend to others?
I'd definitely recommend working with an amazing coach like I did.
However, if you can't access a coach, the most important resource is your network and your ability to engage with people in the field you're interested in. Talk, talk, talk. You'll learn something new with every conversation; plus, people like to help people so there'll be no shortage of support if you just ask.
And of course, I loved the Careershifters newsletters (with stories like this to show it's possible).
What have you learnt in the process?
That I should listen to my intuition more closely
That my skills can be used in lots of different circumstances and for different purposes
That once you start talking to people you never know what's going to come along
That anything is possible if you're brave enough to try
That truly living is better than existing
What would you advise others to do in the same situation?
Do it, do it, do it.
You get one life (a cliché I know, but it's true). Especially since COVID-19, we have a greater appreciation of how precious and short our lives are. We should honour them by living them to the full.
Don't settle.
To find out more about Aimee's passion side project, visit www.everyoneofus.co.uk.
What lessons could you take from Aimee's story to use in your own career change? Let us know in the comments below.