"I wanted to make a more meaningful impact in the world."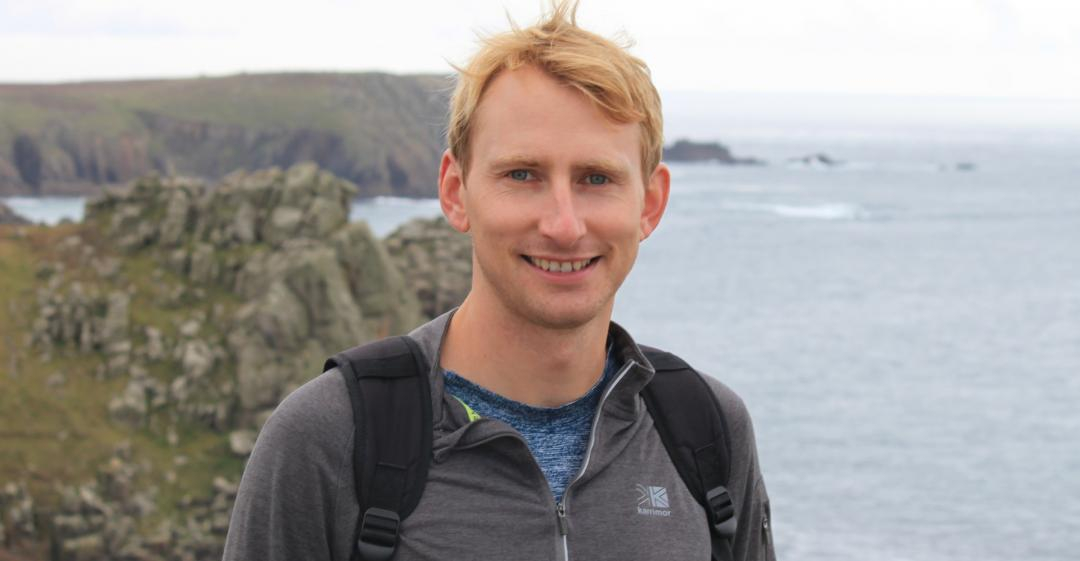 From Sport to Social Impact
What work were you doing previously?
I was a consultant at a sports agency.
What are you doing now?
I'm now an Innovation Associate at Impact on Urban Health, an urban health foundation committed to tackling health inequalities.
Why did you change?
Whilst I was passionate about my field (I love my sport!), I didn't feel that I was contributing enough to society.
I wanted to make a more meaningful impact in the world.
When was the moment you decided to make the change?
I saw an advert for the On Purpose programme in an Escape the City email.
The sentiment for change had been simmering under the surface for a while. As someone who knew they wanted to make a change, but had no idea what to do or where to look, On Purpose was the perfect fit for me.
How did you choose your new career?
I learnt a lot about the innovation and design space during the On Purpose programme.
The idea of using those skills, tools and frameworks to solve some of the biggest issues facing society today really excited me.
Are you happy with the change?
Yes.
It wouldn't be an understatement to say that the shift has been life changing.
It's opened my eyes to a whole new way of living and working. I've developed an amazing new skill set in an industry that can genuinely make a difference.
What do you miss and what don't you miss?
I don't miss the unfulfilled feeling, but I definitely miss my team.
How did you go about making the shift?
After what seemed like months (and possibly years!) of deliberation, I thankfully discovered the On Purpose programme.
The programme offers you two six-month placements in the impact sector with an excellent support network and a brilliant learning and development programme. I was placed in the innovation team at Samaritans, and the Comms & Programmes teams at Impact on Urban Health.
It enabled me to upskill and gain first-hand professional experience, whilst building a great network with the sixteen peers in my cohort.
How did you develop (or transfer) the skills you needed for your new role?
I am a big believer that outside of highly trained skills for specific roles, such as being a doctor, a baseline level of competency can take you a long way in any role.
A lot of skills are transferable as a lot of processes are relative.
One specific area I tried to focus on was being open to learning and then being able to apply those learnings along with relatable skills I already had in practical contexts within my work.
What didn't go well? What wrong turns did you take?
I struggled with the transitions between roles.
With the pandemic going on, I think I was longing for stability from my work but there was a lot of change happening. It took me quite a while to settle at both placements and at my new role.
My biggest wrong turn was probably in putting so much pressure on myself. A little self-compassion goes a long way!
How did you handle your finances to make your shift possible?
The On Purpose programme provided an annual salary.
Whilst this was a reduction, it was enough to see me through the year. Being in a position to make a career change can sometimes be a privileged position to be in, and I found it important to remind myself of that.
What was the most difficult thing about changing?
The uncertainty was probably the hardest part.
That both excited and scared me but I find taking risks is nearly always worth it (within reason!).
What help did you get?
A lot! My partner, my family and friends, and the On Purpose team were incredibly supportive.
The peer network was also invaluable and the support on offer at both my placements was excellent.
What have you learnt in the process?
I've learnt a lot about myself, my potential and my limitations.
I've got a great set of new skills with an invigorated sense of fulfilment, and I'm quietly confident I've ended up finding my ikigai.
What would you advise others to do in the same situation?
Make a plan to mitigate some of your biggest concerns. Then go for it.
Even if it doesn't work out, you'll learn a lot about yourself and you'll have more information to make a more informed decision on what you want to do with your career.
Good luck!
Find out more about OnPurpose at www.onpurpose.org.
What lessons could you take from James's story to use in your own career change? Let us know in the comments below.