"I had nagging doubts that I wasn't making a difference anymore."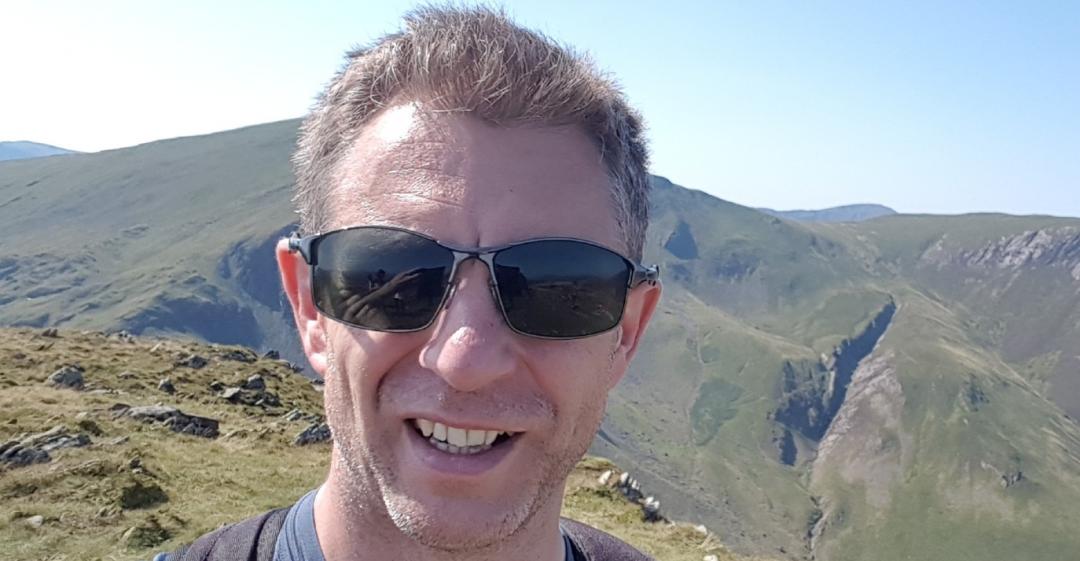 From Secondary School to Awarding Body
What work were you doing previously?
For 21 years, I was a secondary school teacher, teaching English, media studies, and photography.
The final few months were teaching English only.
I'd been a form tutor for every year from 7–13, dealing with everything from lost trainers to university application personal statements.
What are you doing now?
I'm an assessment production officer at NCFE, an educational organisation which designs and certificates vocational qualifications.
I help coordinate the writing and reviewing of external assessments for a range of courses. I've been here for nine months, and absolutely love it!
How did you feel in your work before you decided to make the change?
Like every teacher, I wanted to make a difference. But I had nagging doubts that I wasn't making that difference anymore.
Even though I'd tried to convince students that the skills they were learning were just as important as the content, I missed the 'real world' application of some of the previous courses I'd taught.
It was time for a positive change for me.
Why did you change?
Over the last few years of teaching, I desperately wanted the students to have a positive experience that seemed to go somewhere for them.
Sometimes I was successful, sometimes not, and the times when I wasn't made me unhappy. They began to outweigh the good times, which was a shame.
I know I've helped students in the past (they'd told me) and I wanted to continue feeling good about providing those experiences. At the same time, I had less and less energy, and wanted to be the enthusiastic me I used to, and knew I still could, be.
When was the moment you decided to make the change?
There was never a single 'Eureka' moment.
It was more of a gradual realisation that I wasn't happy, and eventually that feeling overtook the good days.
I was still proud of the work of my students, and still enjoyed the buzz of the classroom, but something was missing.
I also knew a few people who'd left teaching, or were in the process of doing so, and they were excited about the changes they were making. I'd read a book called Shine by Gavin Oates and Andy Cope, and it talked about what it would took to be happy at work.
I knew what I had to do.
How did you choose your new career?
I'd worked with NCFE years earlier on a Media Production course.
They were amazing to deal with as a customer – in this case, a teacher delivering a course. I think the seed was sown for where I wanted to be.
I started looking for roles on their website. Their whole tone and ethos seemed very 'me'. I wanted to create opportunities for the students and young people I was teaching, and NCFE seemed a perfect fit. Everyone I knew who had worked with them, in whatever capacity, enjoyed the experience.
After that, it was a case of trying to match my skills to the roles being advertised.
Are you happy with the change?
Yes! Pretty much everyone who knows me has commented on how happy I am.
The team are great and are bending over backwards to help me as they recognise the difficulties of learning a new role, as well as the challenges created through learning this remotely.
The work itself is really interesting as we're producing the hallowed exam papers that are the culmination of everything that goes on in the classroom or learning environment. I'm doing something I passionately believe in – vocational courses are a huge part of the route to opportunities and experiences that positively change lives.
My work-life balance is much better, and because of this, I'm more productive and refreshed to take on the daily challenges.
What do you miss and what don't you miss?
The Who were right – "The Kids Are Alright!"
I don't 'miss' anything about teaching in terms of wanting to relive it, but I can look back and say I enjoyed the pride my students had in the work they produced, and that the good relationships I had with most of them were part of that. And I liked that I helped students forge a path to where they wanted to be.
I'm still doing that, so I get the satisfaction of an important job done well.
But I don't miss the nights of planning and marking. There are hundreds of clichés about the lives of teachers that are sadly rooted in truth. In the end, I don't think that wearing-down process does anyone any good.
How did you go about making the shift?
Applying for teaching jobs is different to lots of other jobs as the process doesn't use a CV, so I asked friends who weren't teachers to look over mine.
I talked to people from a huge range of employment areas: scriptwriters, film makers, web engineers, project managers... I wanted a flavour of the skills they had, how they achieved them, and how they presented those skills.
I also went about creating a change in my mindset about doing something else. The Shine book again made a huge difference. There were people who thought of lots of reasons why it would be hard to leave teaching, or to do something else, and while those things were obstacles, they were not insurmountable. They were excuses. They were their reasons for enduring their own dissatisfaction, but it took me a while to realise they weren't mine.
So I decided to look at the situation in terms of what would be good about making the change, instead of the paralysis caused by worrying about what could go wrong.
And while I was using my skills as a filter on the usual job websites, I was also checking the NCFE site every week.
What didn't go well? What wrong turns did you take?
My CV was too long and I couldn't turn what I could do into information that wasn't teaching-specific.
Things like 'experience of differentiation' should have been 'can present information to different audiences.' I wasn't selling my transferable skills.
I read that a CV is about you, and the cover letter is about your employer and how you fit their ethos. This took a while to get into a coherent application. I had to remind myself that the problem wasn't 'me' when I wasn't getting selected; it was my application.
I also thought at first that the shift would happen quite quickly. It took longer than I thought, so I had to learn from the 'no's and move on.
How did you handle your finances to make your shift possible?
I'm lucky that my family situation changed in positive ways to help with some of the changes.
I also got some great advice from a friend and former teaching colleague: "Don't let the money issues put you off." He talked about how we feel conditioned to think we can't get by on less than a particular salary band, when actually, you probably can.
I learnt to save by not spending money on stuff I'd forget, like magazines. Then, little treats like getting a coffee actually felt more like a treat when I was buying fewer of them!
What was the most difficult thing about changing?
The COVID-19 lockdown had been implemented a few weeks before I started at NCFE, which meant I had a remote induction and met the team 'virtually'.
I had to get used to team meetings and compensate for the delay between people speaking and me replying, which made me think a lot more about communication methods.
As far as the change of role is concerned, I guess getting my head around new systems, acronyms, and processes was big, but because I wanted it, I didn't see it as a negative; I saw everything as different rather than difficult. The processes that took longer to understand were the same processes that other people might have found tricky, too.
There was and still is a lot to learn, but I want to learn it.
What help did you get?
The team were and are brilliant.
Only today, I was being shown a new process by one of the team - that constant learning helps us all. Everyone has been highly supportive: HR with my questions; IT with my password and username queries; my line manager checks in with me regularly; and my induction buddy, Mark, has been very thorough and supportive. He still gets me involved in training, and the team offers their time and expertise.
I couldn't feel more looked after, and more valued.
What resources would you recommend to others?
There are loads of websites you can get help with formatting your CV, and especially if you're leaving teaching.
You'll probably need this as you might not have recent experience of it.
Get friends and colleagues (if you're happy for colleagues to know you're looking to make a change) to check your CV and achievements. They might be able to help you sell your skills. If they're not sure, someone who has never met you won't be sure either.
What have you learnt in the process?
Above all, I learnt that I can be in control of what happens to me.
If you're unhappy, or need a change, it won't happen unless you make it happen.
What would you advise others to do in the same situation?
The job you end up in might well have a title you've not come across before.
Many are company or context specific, so you need to think of an area and take it from there. Look at your skills and experience and turn them into transferable skills.
It's your life. You're in control. You spend too much time at work not to be happy – so do something you love doing, somewhere you love doing it. Why not?
Write down all of the reasons why you think you can't make a change, and then write down what it would take to overcome those reasons. Imagine you're advising a friend who needs a change – would you allow them to talk themselves into remaining unhappy? No! So, be a friend to yourself!
Line up your ducks, get help from anyone who will help, and go for it. If you're not happy, you won't magically become happy unless you change something.
And above all, stay positive.
What lessons could you take from George's story to use in your own career change? Let us know in the comments below.