"I wanted to do something where I could make a difference."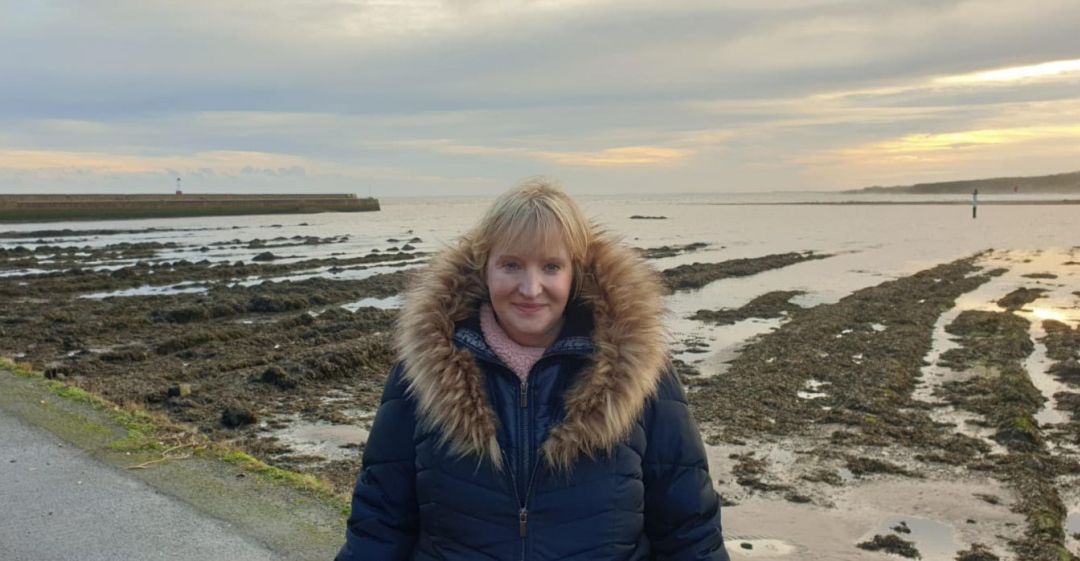 From Sales to Teaching
What work were you doing previously?
I worked in analytical scientific sales, selling capital equipment for a global instrument manufacturer.
I did this for sixteen years.
What are you doing now?
I'm about to start my first teaching post, teaching Biology, Chemistry and Physics to KS3 and KS4 pupils in a secondary school.
Why did you change?
I realised the importance of making a difference using my scientific knowledge, and my knowledge of potential careers for the scientists of tomorrow.
When was the moment you decided to make the change?
During lockdown, I lost two close relatives, to COVID and to cancer, and this made me reassess my life priorities.
I wanted to do something where I could make a difference.
I also wanted to look at my work–life balance and be able to spend more time with my daughters.
How did you choose your new career?
I discussed teacher training with another colleague who'd recently decided to take the same career path.
I realised that the time was right for me to make the same change.
Are you happy with the change?
I can honestly say I have never been as happy.
I genuinely look forward to going to work. Every day is different and the 'Eureka' moments from children when they finally understand a key scientific concept makes the job worthwhile.
What do you miss and what don't you miss?
I miss the thrill of making big sales (and the commission that comes with it!).
But the genuine enjoyment from teaching pupils and encouraging more students into science far outweighs the financial losses.
I don't miss the extensive number of hours I used to spend in the car – the roads were so congested and I wasted precious family time sitting in motorway jams.
How did you go about making the shift?
I contacted several local teacher training providers, speaking to them on the phone to ensure I found the best fit for me as a career changer into teaching.
Carmel Teacher Training Partnership were fantastic in supporting me to make this decision and in finding the right school for me to work in.
How did you develop (or transfer) the skills you needed for your new role?
Working in sales gave me great interpersonal, relationship building and presentation skills, which helped me with initial confidence in the classroom.
Organisation skills were also essential in ensuring that all of my planning was up to date. Time management skills were also fundamental to this role.
What didn't go well? What wrong turns did you take?
With my first few classes, I didn't manage behaviour in the best way possible.
I learned by trial and error, implementing different strategies as I progressed. It was a massive learning curve, but completing this in school as part of SCITT (School-Centred Initial Teacher Training) really was the best way to learn on the job.
How did you handle your finances to make your shift possible?
As a chemistry trainee teacher, I received a government bursary of £26k (approx $36k), tax-free, to train.
As a single mother, I was also able to apply for a student loan and maintenance loan to ensure that I could manage my finances.
What was the most difficult thing about changing?
Going back to writing essays was difficult for me. It's been over 20 years since I last wrote one!
What help did you get?
My training provider and also Transition to Teach helped me massively throughout the year, especially with the new challenges in training in the midst of a pandemic.
I was given advice when needed and a wealth of resources to draw on.
What resources would you recommend to others?
Teach like a Champion, by Doug Lemov.
The Transition to Teach website and resources.
Check out your local training providers and choose one that is right for you.
What have you learnt in the process?
I've learnt a huge amount about the psychology of teaching and how complex the teaching and learning process is.
There are many academic research papers looking at how to implement the best teaching practices.
What do you wish you'd done differently?
I think I would research more into behaviour management strategies, and read more literature prior to starting to assist with this.
What would you advise others to do in the same situation?
If you're considering teaching, ask yourself why you really want to do it.
If it's because you're passionate about helping pupils achieve their best, both academically and professionally, then I would definitely say go for it.
It's an incredibly rewarding career.
Thanks to our friends at Transition to Teach for this story. To find out more about the Transition to Teach programme, visit www.transitiontoteach.co.uk.
What lessons could you take from Samantha's story to use in your own career change? Let us know in the comments below.