"I felt a curiosity building in me that I couldn't ignore."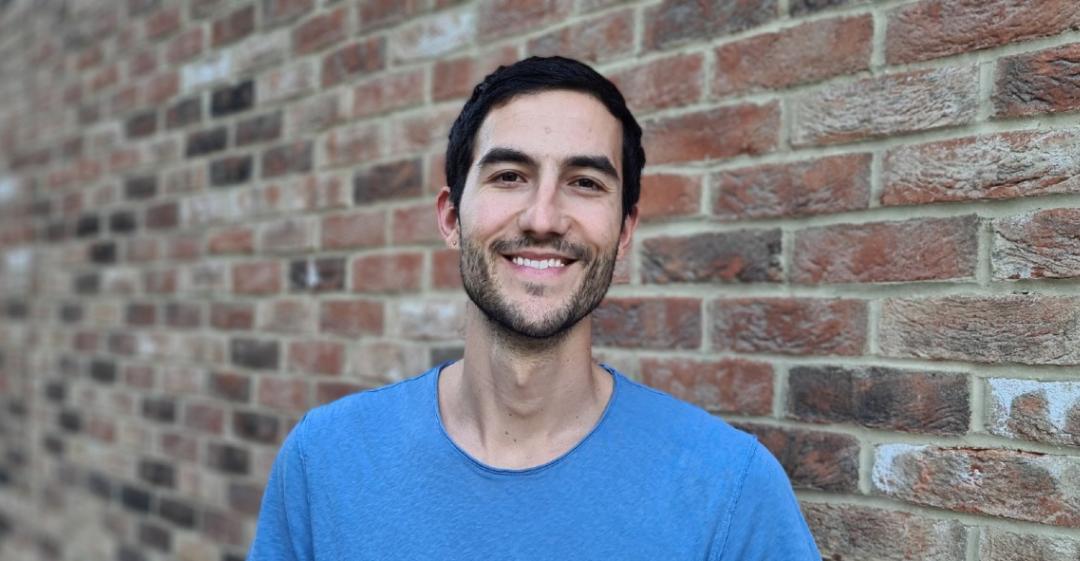 From Sales to Coding
What work were you doing previously?
I worked in sales, business development, and marketing roles at venture-backed start-ups.
I worked at Deliveroo for three years, where I joined to continue the expansion of the business. I was fortunate to be there at a time of extreme growth, growing from just a few cities within the UK to over thirty locations, which allowed me to grow with the company.
What are you doing now?
I've been a full-stack software developer for the last 18 months, building SaaS software in the Insuretech space.
How did you feel in your work before you decided to make the change?
Parts of it I really enjoyed.
For example, in the early growth phase of Deliveroo, I had responsibility, the company had momentum and we were launching new cities successfully.
But as the company grew I felt like a smaller part of the overall machine.
More than that, I felt a curiosity building in me about learning to code that I couldn't ignore. I felt a great sense of opportunity if I chose to learn how to code which I didn't want to miss.
Why did you change?
After seeing Deliveroo scale up to eleven countries, I saw the importance of technology to successful scaling.
I'd wanted to build side projects but without any technical skills, I felt restricted. I looked at developers as if they had superpowers, building products from nothing. I became convinced that learning to code would be useful, either in building a product myself or in being able to better hire, recruit and speak to technical people.
So, I started teaching myself how to code in my spare time.
After leaving Deliveroo and taking some time to travel, I decided to do a coding bootcamp and commit to learning software development.
When was the moment you decided to make the change?
I'd been at my previous company for almost thee years and changed through three roles.
I felt that I'd got almost everything out of my time there.
As the company continued to grow, we were hiring very senior people in management positions. I didn't feel I could make the next step up, so it was a good time to leave and try something new.
How did you choose your new career?
As mentioned above, I chose to learn to code as I knew it would help me as an entrepreneur.
I also knew that coding was a high-demand career and I felt a curiosity to be closer to the product and become a builder. I wanted to have a hard skill that was relevant in the new economy.
Are you happy with the change?
Yes. Learning to code feels like a superpower.
I've since been able to build side projects independently and launch things, which feels amazing.
I feel that if I can combine my early career (sales, business development) with my new career (coding) I'll be in a pretty strong position.
What do you miss and what don't you miss?
Working in sales and partnerships, I often got to meet other people from other businesses in order to pitch and discuss opportunities.
This was always quite exciting. I miss that in my new role.
I also felt like pitching and sales came quite naturally to me, so it's a shame to not use that skill.
However, I don't miss being dependent on the technical team to build stuff. For example, working in partnerships we often had ideas that required product tweaks, and often we were told 'No, that's not possible.' Now, I can just build those things myself.
How did you go about making the shift?
I had learned to code a bit myself in my own time, using MOOCs and online tutorials to get a basic understanding of HTML, CSS, JavaScript and Python.
I felt it was important to understand if I'd actually enjoy coding.
Whilst this was useful to get a first understanding, I felt like I needed a more committed program to really go deeper. I'd heard of General Assembly through being in the industry and I went to their open day. I felt that having a teacher and a cohort of peers would help me learn most effectively.
I also felt that having a brand like GA involved my learning would make it easier to get a job afterward.
After GA, my goal was to get a job as quickly as possible. I understood that to double down on my learning I had to be coding every day. GA is only three months, so I knew the year after would be important.
What didn't go well? What wrong turns did you take?
The course itself was very intense.
I started by thinking that I would be able to have a relaxed life around the course, but I soon realised to get the most out of it you really have to go all-in. That meant making time for the homework in the evenings and weekends.
In terms of finding a job and that first year, there were moments when it was really tough. The recruitment process for a developer job is quite different, with code tests and technical tests. That took some getting used to.
When I started the job, it was quite humbling to start as a junior again. Occasionally, I would feel down that I wasn't making progress quickly enough, but I had to remind myself this was part of a longer-term plan, and why I decided to make the change in the first place.
How did you handle your finances to make your shift possible?
Financially, I was in a bit of an odd position.
Before the course, I'd taken six months to travel, during which I'd spent a lot of my savings.
Fortunately, GA offered a scheme where I could pay off my tuition on a monthly basis once I had a job. This removed a lot of the financial burden.
I was also lucky that I could stay with my parents rent-free during the course itself. This felt like a step back, but helped make it all possible.
What was the most difficult thing about changing?
As mentioned, I found it quite humbling to start as a junior again.
I'd managed to achieve some success in my early career, so to start again was tough.
It was also hard to not compare myself to my friends and feel like I'd fallen behind in some way.
I also had to manage my mindset throughout the learning process. Learning to code is tough! It's easy to get frustrated and let self-doubt come in. So stay in a growth-mindset and work hard.
What help did you get?
On the course itself, the teachers were a great help. And there was a career support team who helped with my CV and applications.
Once in the job, I was paired with a senior developer who became my mentor. He was very helpful in explaining different concepts to me and teaching me the subtleties of software development.
I also reached out to developers at my previous company (Deliveroo) and other companies to grow my networks and peer group of software developers.
And GA has an alumni network that's really helpful.
What resources would you recommend to others?
I think it's really useful to associate yourself with a peer group or community in the new industry you're trying to get into.
That will help you understand it more.
It's also useful to find specific stories of people who have made such a transition before.
What have you learnt in the process?
Career change is a challenge, but it's also an exciting opportunity.
You need to be able to maintain this outlook as you go through the hard parts.
Reframe your challenges as opportunities to learn, to grow, to better yourself and enjoy the process.
When something is tough, give yourself a break and take a rest. Come back to it with fresh enthusiasm and eventually, you'll look back and realise how much you've learned.
What would you advise others to do in the same situation?
Each situation is unique, so it's difficult to give catch-all advice. But for sure you should have a firm idea of why you're making the change.
When things get tough, remind yourself of why you're doing it in the first place and why it'll be worth it.
Also, don't be afraid to ask for help. People are normally generous with their time if you're enthusiastic and show a desire to learn.
To find out more about Stevan's work and projects, visit stevanpopovic.com.
What lessons could you take from Stevan's story to use in your own career change? Let us know in the comments below.