"Everything just felt dull and pointless."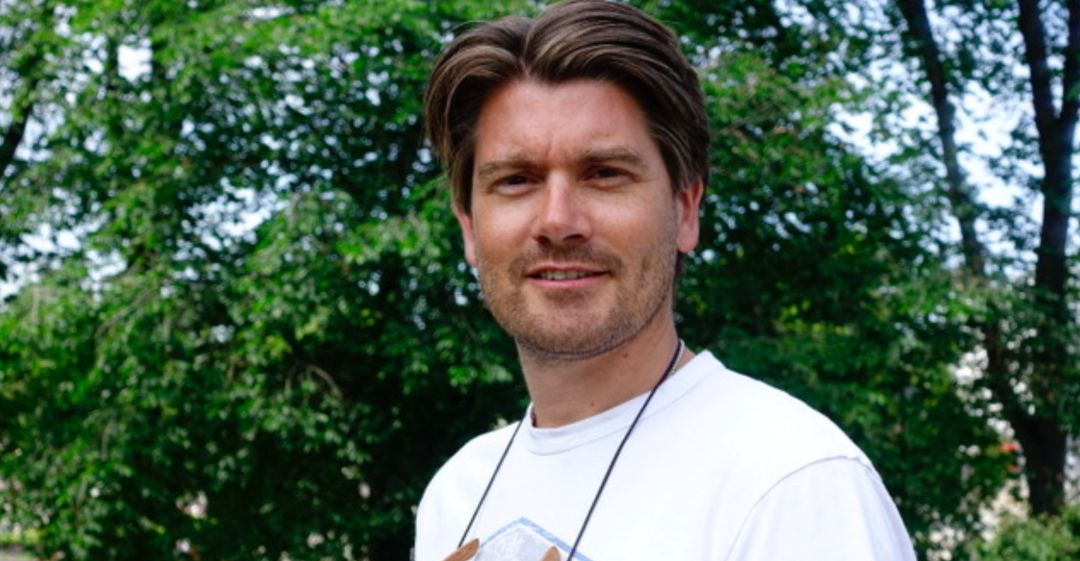 From Property to Portfolio Career
What work were you doing previously?
I was working in an agency, selling photography services for real estate purposes.
I was doing a whole bunch of things there – project leading, business development, a great variety of tasks. I'd been in the company for about nine or ten years.
What are you doing now?
I still work with visual communication in the real estate business, but now solely on new property developments.
Before, the business I worked for focused on second-hand properties, but here we focus solely on new developments. So you have to sell something that isn't built yet.
So it's similar in some ways, yet quite different.
I've also just started a part-time job, on top of my full-time work, being a personal care assistant for a guy who needs help.
Why did you change?
I felt like I'd run through pretty much everything I could do in my previous company.
I was growing tired of everything, and going down quite a negative spiral by the end. Everything just felt dull and pointless.
I took on the care job too because I'd been thinking for a while that it would be cool to do something more meaningful. I'm seeing if that's something that makes my days more rewarding. If it is, maybe I can do more of that stuff in the future.
When was the moment you decided to make the change?
I remember saying to my wife: "Nobody ever asks me about my work – you always end up in these conversations about your work, but I never do."
She replied that people did ask me, but whenever they did, I would just mumble something negative about being bored. That really made me think – I realised she was absolutely right. That was a huge eye-opener for me.
Are you happy with the change?
I am happy with the change, absolutely.
I'm not sure if I'm going to 'get married' to this work; it might be a step towards something else in the end. This might be a continuous process all the way. I'm still curious about other things.
But it's enabled me to feel positive about going to work again.
What do you miss and what don't you miss?
I would have missed my old colleagues, but I actually still work in the same building!
What I don't miss: because I'm kind of a yes-guy (I say yes to too many things), I had too many responsibilities there, and my days were really divided, with no focus. I didn't feel any satisfaction with getting anything done.
How did you go about making the shift?
I did the Career Change Launch Pad with Careershifters.
The funny thing is, the company I moved to is a spin-off from my previous company.
It all happened in the canteen over a meal, just talking to some people from the company I eventually moved to.
The important thing was being curious, and asking them the right questions. I asked them who they were looking for, they explained, and I said: "You're basically describing me."
I'd never have asked those questions, or been that interested, without going through the Launch Pad.
How did you develop (or transfer) the skills you needed for your new role?
The new job doesn't require many new skills – it was more learning about the company, getting to know the process, the people, and the different areas people work with.
What didn't go well? What wrong turns did you take?
I would say it was quite a smooth transition, apart from a little bit of secrecy when changing companies.
Nobody was allowed to know, and the process ended up taking six months, because they needed to get somebody to fill my position.
What was the most difficult thing about changing?
The biggest step in the whole process was to reach out my hand and acknowledge that I needed some kind of guidance, to get out of a negative spiral.
I'd been searching through job ads for several years, without really seeing anything that looked interesting; everything just felt hopeless.
Just acknowledging that I needed some help with it, and opening up to my wife – for me, that was probably the hardest part.
What help did you get?
My wife was supportive of me, and I reached out to people in my network as well.
What resources would you recommend to others?
The Careershifters Launch Pad for one, but also, start opening up to people around you.
Use your network. Ask them how they see you, what they think you're good at, and what they think you would excel at.
Ask questions about other people's work, too.
What have you learnt in the process?
I now see my career more as a continuous process.
Doors are never closed, and there are always openings if you're willing to see them and explore them.
And I've learned to be curious again. I find myself a lot more often now talking to people about their work – asking what people really do, what their days are like. Those are really interesting conversations.
What do you wish you'd done differently?
Nothing I can think of, really.
I only wish that I'd opened myself up to the idea of doing the Launch Pad at an earlier point.
What would you advise others to do in the same situation?
I would say, try to challenge yourself a little bit more often – just go outside your comfort zone, and be curious about other people.
You never know who you're talking to, and what could come out of it.
What lessons could you take from Thomas's story to use in your own career change? Let us know in the comments below.
Thomas took part in our Career Change Launch Pad. If you're ready to join a group of bright, motivated career changers on a structured programme to help you find more fulfilling work, you can find out more here.