"I've gone from working in a role that was removed from what I care most about, to a job that I would still do even if I won the lottery."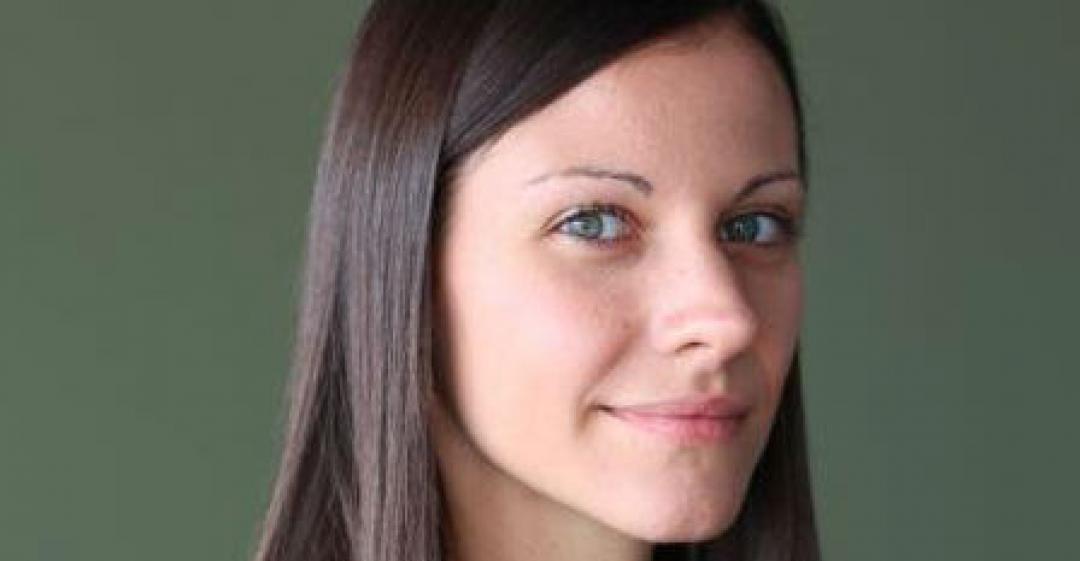 From Private Equity to Social Investing
What work were you doing previously?
I worked for a Global Private Equity real estate fund as part of their acquisitions team, based in Mexico City.
What are you doing now?
I'm an investment officer for a social investing fund in the UK.
Why did you change?
Working in the private equity real estate sector was not fulfilling enough for me.
I felt I needed to find a bit more alignment between my personal interests, motivations, and my day-to-day job. I realised that there were organisations and groups of people who could benefit from my skills. I wanted to use my training and experience for social good.
When was the moment you decided to make the change?
While still working in private equity in Mexico City, I was also supporting a charity that provided help to people in impoverished and excluded indigenous communities in Mexico.
I realised that what they needed was not just clothes and food but longer-term, sustainable solutions: access to finance, jobs, healthcare, etc. Charity was not enough – and it didn't seem to incentivise the right behaviours!
I'd heard about social investment in the UK and how it was developing faster than in any other countries. It just hit me that it was exactly what I wanted to be doing – combining my two passions of finance / investments and helping those most in need.
Are you happy with the change?
Absolutely!
The work I do now is more aligned with what matters most to me in life. I've gone from working in a role that was removed from what I care most about, to a job that I would still do even if I won the lottery.
Helping people live full and happy lives (particularly those who are most disadvantaged) makes me very happy. Working in something that is closely connected to helping people achieve positive and sustainable long-term outcomes is the best thing that could happen to me.
What do you miss and what don't you miss?
I don't miss the longer working hours!
I do miss the great team of people that I worked with, although I'm also working with a great and talented team now.
How did you go about making the shift?
I applied to an MBA at London Business School.
During those two years, I learned as much as I could about social investing in the UK and globally.
After I completed my MBA, I came across an organisation called On Purpose, which turned out to be exactly what I needed to get a better understanding of the UK social enterprise space, more practical experience in the field and a wider network.
The programme, including the great experience I had working for Big Society Capital and Shakespeare Schools Festival as part of On Purpose, gave me the opportunity to learn from highly motivated people that care about social change.
How did you handle your finances to make your change possible?
I applied for scholarships and loans, which I'm currently paying back.
I also changed my lifestyle a great deal. I used to spend a lot of money on clothes and things; now I hate having too much stuff!
What was the most difficult thing about changing?
It is hard to do a 'double jump' (sector and country).
I had to learn many new things, from the ins and outs of working in a new country, to all the subtleties of working in a different sector (which in itself has loads of subsectors).
But probably the most difficult thing was letting go of doubts around losing the job, salary and status that I had before.
What help did you get?
I had loads of help all along the way, from the people that I used to work with and other mentors in Mexico, to a lot of my friends and teachers at business school.
And I can't emphasise enough how supported I felt while at On Purpose – both by the team and my colleagues.
What didn't go well? What 'wrong turns' did you take?
While doing the MBA, peer pressure made me lose focus for a period of time.
I decided to apply for internships in other areas and industries that sounded glamorous or exciting, and they weren't truly aligned with my purpose. But, then again, I learned from my mistakes. Sometimes it's only by doing what you're not supposed to do that you realise how badly you don't want it!
I was working really hard to achieve my goals in life, which was great, but I had to learn to watch out for the point where I slowly started to pay less attention to my loved ones, and even to myself. I used to regularly visit my grandparents before I decided to prepare for the MBA and move to London. While studying, I reduced the time I spent with them; I even stopped exercising and sleeping enough.
Spending time with my grandparents, who are no longer with me today, is something I wish I hadn't traded just for that extra two hours of study time every week.
What have you learnt in the process?
I've learned innumerable lessons, but the most important ones were to believe more in myself, and to be persistent in pursuing my dream career.
I've also learned not to get confused by what others think, say or do. At the end of the day, it all comes back to me and my happiness. A lot of your life happens during work hours, so it's worth investing that time and effort to find what you're really passionate about.
What do you wish you'd done differently?
Nothing – I think I've learned as much from my mistakes as from my successes, if not more.
What would you advise others to do in the same situation?
Be ambitious and don't be afraid to speak with people.
People in this sector are very open and willing to share their experiences and time with anyone who is interested. We definitely need more talented, socially motivated people.
What resources would you recommend to others?
If you want to transition into the social space, consider On Purpose!
Applications are closing soon for the On Purpose Associate October 2015 cohort. To find out more and apply, visit www.onpurpose.uk.com
What lessons could you take from Mireya's story to use in your own career change? Let us know in the comments below.