"The obsession with personal financial gain was very demotivating."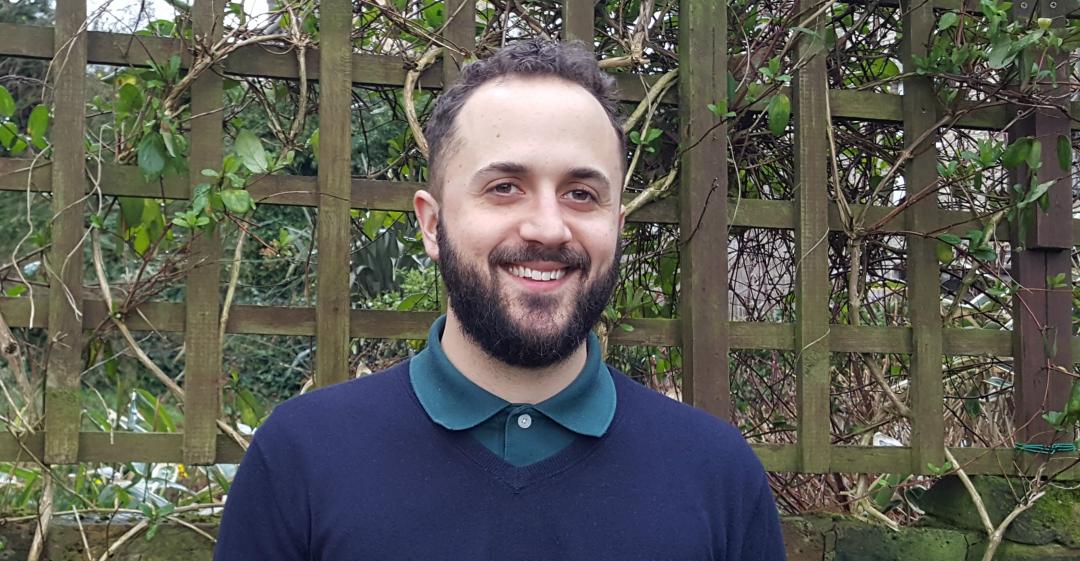 From Oil to Charity
What work were you doing previously?
I trained as an auditor, then worked for a couple of oil companies as their financial controller.
What are you doing now?
I'm Head of Performance and Operations at ThinkForward, a youth employability charity.
How did you feel in your work before you decided to make a change?
Conflicted.
The work would flip from being intellectually engaging (the science behind oil extraction is pretty interesting), to being completely disengaging.
The obsession with personal financial gain, and the lack of care for local communities or the environment, was very demotivating.
Why did you change?
I hadn't been happy in my career for some time.
I was dissatisfied with the lack of thought given to the social impact of what was produced.
When I met my (now) wife, who worked in social enterprise, I was introduced to her work and that of her friends. The social space appealed to me because when done properly it takes the efficiency and effectiveness of traditional business but aims these at a specific social or societal need. When I'm at my most idealistic I believe that all business should be social business, because it adds positively to society and the planet.
I realised that there could be a place for me in this world. So I jumped ship and freelanced for a while. While I was doing this, I came across an organisation called On Purpose (more on this in a moment).
When was the moment you decided to make the change?
My career change has so far taken about four years, so there have been quite a few!
Going to my girlfriend's participatory community project, meeting people who worked in the social space, and learning that I could be useful outside of a corporate space was refreshing / invigorating.
A trip to visit an oil field abroad was also the final nail in the coffin of my career in the oil industry.
There was a village in the valley downwind from the oil field. Occasionally, the villagers would have to call the oil field to let them know fumes had filled the village and they couldn't breathe. And as it was a new field they would flare excess gas, meaning that the valley was also lit up all night long.
Are you happy with the change?
Yes, most of the time.
I'm naturally reflective (overly so, to be honest), so I overthink most of my decisions, and second guess them!
I've also worked with some pretty challenging organisations, so work is still stressful!
What do you miss and what don't you miss?
I miss flying business class and expensive meals.
I don't miss everything else.
How did you go about making the shift?
Whilst working full time I volunteered at my wife's organisation, and met people in her network.
Through this network I met someone running a research organisation (called EngagedX) and went on to work with him from time to time over many years. I also met someone whom I started a social enterprise with (Ziggy's Wish).
I quit my job and tried to make it as a freelancer. That didn't work. I didn't like the lack of security. So, I went back and took on a maternity cover position for an oil company.
Meanwhile, I applied and got in to the On Purpose Associate Programme.
My placements during On Purpose have enabled me to work across HR, Operations and impact measurement. I've also ended up using my accountancy training.
There were a number of highlights from doing the placements, from running an event with a government department, to visiting social enterprises around the country that we were considering lending money to.
Within the programme, there were loads of interesting training sessions, but the main highlight for me was the time afterwards, either setting up a podcast with my fellow associates, or just going to the pub together after training, to discuss our current and past experiences and the multitude of ways that we all wanted to have an impact in the future.
The programme was exciting. It gave me an opportunity to explore new worlds and work with fantastic people, and it was a pleasure to be in a cohort with so many bright and interesting associates. I gained access to a wider network of like-minded individuals, and a whole year where I could really spend time thinking about what I wanted from my career.
The year facilitated a more permanent switch into the social enterprise space.
What didn't go well? What 'wrong turns' did you take?
Almost running out of money.
There was a point when I didn't have enough consulting gigs and had too many outgoings. Being the sensible accountant that I am, I became very worried about the state of my savings, so I spoke to a number of recruitment agencies about finding a short-term contract to tide me over. This happened in the year before I started On Purpose.
At the end of On Purpose, I got married and went off on honeymoon. I was worried about the future and wanted to find a job that would accelerate my career. So, I chose a job at an organisation that I really admired, but that actually didn't align with what I wanted to do and where I wanted to go.
How did you handle your finances to make your change possible?
The maternity cover role was well paid, so subsidised me for quite some time.
I'd been good at saving, so I was able to use that, and was lucky that I picked up enough temporary roles to cover all my costs.
What was the most difficult thing about changing?
Having made it to a relatively senior position, having to start (not quite) again in a new sector has been a challenge.
Earning less than a lot of my friends, and all my ex-colleagues, has been a readjustment.
What have you learnt in the process?
So much.
I've learnt to be more patient. And I've learnt that you can make mistakes and be OK.
I've also learnt that people are generous with their time and contacts.
What would you advise others to do in the same situation?
Speak to others who have done the same thing.
Jump in and do it (but make sure you've got an exit / backup plan).
To find out more about Ben's work, visit www.thinkforward.org.uk.
On Purpose recruits twice a year for their Associate Programme. To learn more, visit www.onpurpose.org.
Also, find out more about On Purpose in our Retraining Directory.
What lessons could you take from Ben's story to use in your own career change? Let us know in the comments below.