"I would rather all that effort was going into a job that was aiming to improve society."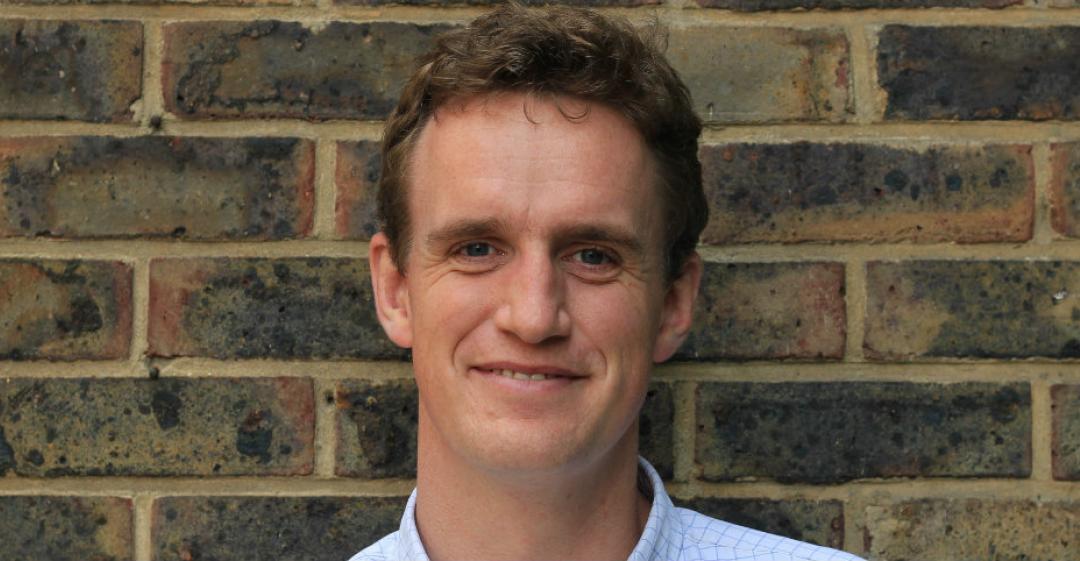 From Money to Sports
What work were you doing previously?
I used to be a client relationship manager in the investment management industry.
What are you doing now?
I'm the COO of a youth sports charity that works right across London.
Why did you change?
I was working pretty hard in my old job and over time I came to the conclusion that I would rather all that effort was going into a job that was aiming to improve society.
It was as simple as that.
When was the moment you decided to make the change?
There was no one moment – it was a gut feeling that grew over time.
After a couple of years, it became obvious that it was time to act on that feeling.
Are you happy with the change?
Yes.
My new job has been quite challenging since I started six months ago, but I haven't really missed my old role at all.
What do you miss and what don't you miss?
I miss some of my old colleagues who were great to work with.
And, very occasionally, some of the creature comforts of corporate life.
But it's pretty rare for me to even think about my old job.
How did you go about making the shift?
I had decided it was time to change course but I knew I wouldn't dedicate the time needed to figuring out what my new path should be while I was working full time in my old job.
I was lucky to have had the chance to take redundancy; I went for it, using the time and space that gave me to try to think about what should come next.
I looked at quite a few different options: teaching and the civil service, in particular. But during my research I came across the idea of social enterprise and, specifically, the On Purpose Associate Programme. This promised the chance to do two six-month placements working in socially motivated organisations, with lots of personal development training on the side.
It seemed like a great way to further explore and clarify my own interests, while gaining practical experience of working in organisations with social objectives at their heart.
I applied, felt very lucky to be accepted, and started On Purpose a couple of years ago.
What didn't go well? What 'wrong turns' did you take?
There were some tricky times in the few months between leaving my old job and starting at On Purpose.
Lining up meetings and introductions to learn more about teaching and the Civil Service seemed a slow process.
At one point I flirted with taking a job I'd been offered in consultancy – it would have been a great job but it was definitely not the reason I'd left my old post! Luckily, having taken the decision to leave my old role seemed to make it easier to listen to my inner voice that said this wasn't the right next step for me.
How did you handle your finances to make your change possible?
I had some savings to fall back on and my redundancy payment made life easier for the first few months until I started On Purpose.
I'd talked things through carefully with my wife before leaving my old role, so we both knew where we would stand financially. Starting at On Purpose got me earning again.
What was the most difficult thing about changing?
Just getting started.
After that, working out how to find a new direction quickly became my new reality.
What help did you get?
I made sure I let as many people as I could know that I was looking for something new – friends, family, old colleagues, etc. They really helped with suggestions and setting up introductions.
The year with On Purpose was a massive help – the other Associates doing the programme with me were a brilliant group and I learnt a huge amount from them. The programme also provided a lot of support and resources for personal development, which helped me better understand myself and where I wanted to take my career.
It was a fantastic year of transition.
What have you learnt in the process?
I think the key lesson was that it is right and reasonable to have high aspirations for my career.
I don't need to settle for something just because it's familiar.
I've also moved away from the idea that there is a 'perfect job' out there, which takes the pressure off in a lot of ways. In future, I plan to try and focus more on the experiences and learning I can take from each job I do.
What would you advise others to do in the same situation?
Try to save a little bit before making a change, if you can.
I found having a buffer made the whole process a lot less stressful than it might have been.
And make sure family and friends understand why you need to make a change, as being able to lean on them through the process is a big help.
To find out more about On Purpose visit www.onpurpose. uk.com.
What lessons could you take from David's story to use in your own career change? Let us know in the comments below.