"I was so over having a corporate career with the long days and commuting."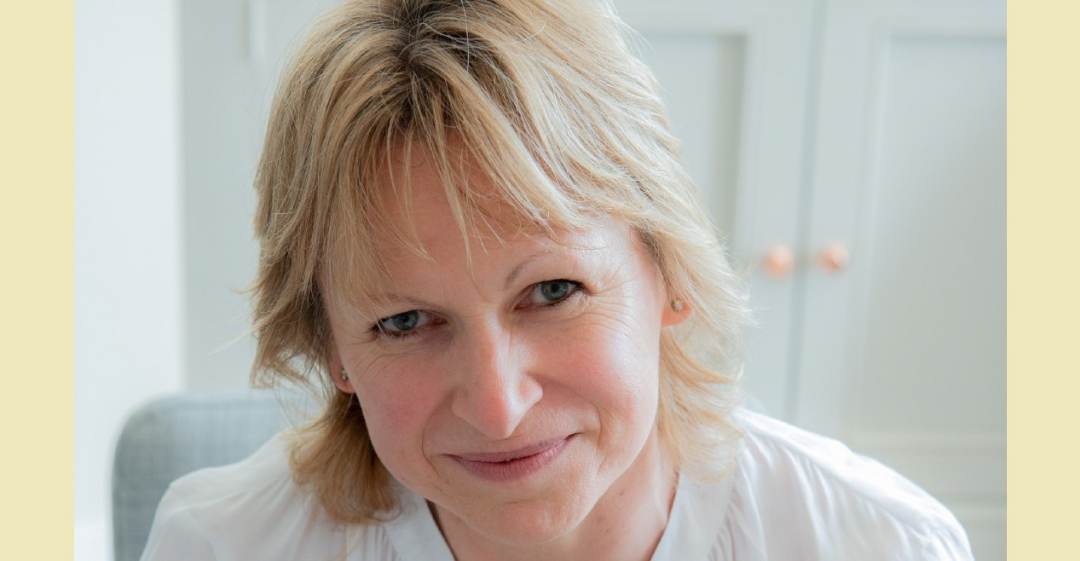 From Communications to Portfolio Career
What work were you doing previously?
I was a Director of Communications at a major technology company.
What are you doing now?
I'm now the Founder and Director of Work in Harmony, supporting leaders to build engaged, high-performing teams.
My business involves lots of different income streams.
I do team coaching and training work for my own business and for other companies. I do communications consultancy drawing on my skills from my corporate career.
I'm also developing training programmes with various partners with complementary skills, and I've got a part time job as operations manager at a community mediation organisation where I'm also a volunteer mediator.
Why did you change?
I'd had a great career, which ended the way corporate careers often do with a mutually agreed, very amicable exit.
I was in my late-forties. I spent the first year looking for a job identical to the one I had before and couldn't find one. There were opportunities out there, but they weren't right for me.
Then I met someone who talked about me potentially doing some substantial freelance work on government relations, which is something I started my career in. I got excited about that and started up my own communications consultancy. Sadly, the contract never materialised!
I started to think about how to go about selling myself as a communications consultant. But I had no clue, and no real energy behind it. I'd ask myself, 'Why am I doing this? I don't want to do this'.
I spent a chunk of time faffing around not really selling anything, thinking this isn't what I want to do. Being a consultant was so different from being a communications director with a big team behind me.
So then I started kicking ideas around. I decided I wanted to train to be a mediator which I did, but found it'd be difficult to make it a career and it was unlikely I could make a living out of it.
I was feeling very lost: 'I'd had this amazing career, I'm now a nobody, I don't know what I'm doing with my life'.
How did you choose your new career?
I signed up for the Career Change Launch Pad.
I was looking for new inspiration, was keen on the community aspect, and wanted some expert help.
Through connecting and conversations during the course, I discovered team relationship coaching.
I was already in contact with a career coach who was using me as a guinea pig for her coach training. She introduced me to several people and one of them introduced me to a lady who worked at a university.
I turned up to talk about potential mentoring opportunities at the university. I was telling her about how I missed my team from my old role, how I wasn't enjoying being a consultant or working on my own.
She said, 'The thing you're missing about your work is team working. You're really missing your people. Have you ever thought about doing something with teams? I know someone who does work with teams as a team relationship coach'.
I then had a call with the team relationship coach, and she introduced me to the lady who ran the training course for this. Within a few days, I'd signed up to do an introductory course, which led me to do the full training.
Are you happy with the change?
I feel good.
It's not easy, but I love it. I love the variety and I want to keep going with it.
I don't feel that I'm in my 'final form' yet, but I'm getting there. I love the work I do with partners and my associate work, and I have a much clearer idea of how I want my business to develop.
Now I just need to get out there and sell it!
What do you miss and what don't you miss?
I'm so over having a corporate career with the long days and commuting.
I don't want to go back to that kind of life.
I can live without the big salary but I do miss the security part of having a regular income, where you don't have to worry about what's coming in from month to month, as you do when you're trying to establish a business.
How did you go about making the shift?
I started my coach training just before the pandemic, so once the pandemic started the training was paused.
I ended up working for Sainsbury's as an online shopper to help feed the nation and bring some money in, and I was able to finish my coach training, which finished later than originally planned.
When I first started the coach training, I thought I'd become a team relationship coach.
But I saw that I have all these skills (mediation and team coaching skills, as well as facilitation, communication and leadership skills from my background as a comms director), and now I've brought that all together in a career portfolio.
How did you develop (or transfer) the skills you needed for your new role?
While I went into this thinking I was doing something very new, I'm still using and bringing in skills and experience from my comms background.
Sometimes you don't realise the importance of all the things you've done before and all the stuff you know. I hope I can add value in ways that perhaps someone who's solely worked in Learning and Development couldn't, as they haven't had my experience.
My corporate background also helps in terms of giving me credibility in all the work I do.
How did you handle your finances to make your shift possible?
I was lucky because I'd come out of my corporate role with a generous settlement.
To a degree I was able to live off savings, but of course eventually they run out if you're not earning.
Covid didn't help, which is when I took on a part-time retail job to bring in a small income while I completed my training.
What was the most difficult thing about changing?
I think I'd been a little bit dependent on people coming and dropping work into my lap.
That's what had happened in my corporate career – you didn't have to go out and sell. I think for many people running their own business, going out and selling is hard and that's an ongoing challenge for me.
But I'm now starting to get people contacting me, interested in what I'm doing, wanting to partner with me.
What help did you get?
There was a group of us who continued to stay in touch after the Launch Pad.
That was really helpful in being able to share ideas and go through the highs and lows of career change together.
I also have support networks with my coaching and mediation friends. That really does help to get support and ideas, recommendations, and to expand your network.
I think it's important to get support from people who understand what you're trying to do. It can be hard to explain to others what you're doing, if they haven't done it themselves or are risk-averse.
What resources would you recommend to others?
Don't do it on your own.
Find or build a community for yourself.
Connecting and networking was groundbreaking for me. Everyone you meet, ask them for other connections. Talk to all sorts of people. By the end of it you'll be a lot clearer on where you might want to go.
You just don't know where a conversation will lead.
What have you learnt in the process?
At the start it can feel like all you see is this big career change mountain and there's lots of fog.
But if you just take steps and trust the fact that as you keep your eyes open and keep scanning the horizon, eventually you'll get there.
Then you can look back and more clearly see what added up to getting you to where you are.
What would you advise others to do in the same situation?
Be open-minded, and don't think that you have to shift into something that has a clear name or job title.
Instead, you can think of it as acquiring skills that will go in your skills bucket, that you can use in different ways.
I think you have to be prepared to go down a few ratholes, where you investigate some things that aren't going to end up being the new career. I investigated teaching English as a foreign language, which turned out not to be a viable option for me, but it helped me cross it off the list.
If you're still in a job, if you're able to, talk to your colleagues to see if there's a way to get involved in the thing you want to do while at your current work.
In my case that would have meant getting in touch with the HR department and asking if there's a way I could have been involved. Unfortunately, I didn't do that, when I'd had the perfect opportunity to do so as I was in a massive company with a large HR department.
Lastly, you need a bit of patience. These things don't happen overnight. It can be a slow process, so you've got to believe in your shift and what you're doing.
To find out more about Claire's services, visit https://workinharmony.uk
Claire took part in our Career Change Launch Pad. If you're ready to join a group of bright, motivated career changers on a structured programme to help you find more fulfilling work, you can find out more here.
What lessons could you take from Claire's story to use in your own career change? Let us know in the comments below.