"It drove me mad sitting at a desk all day and staring at a screen."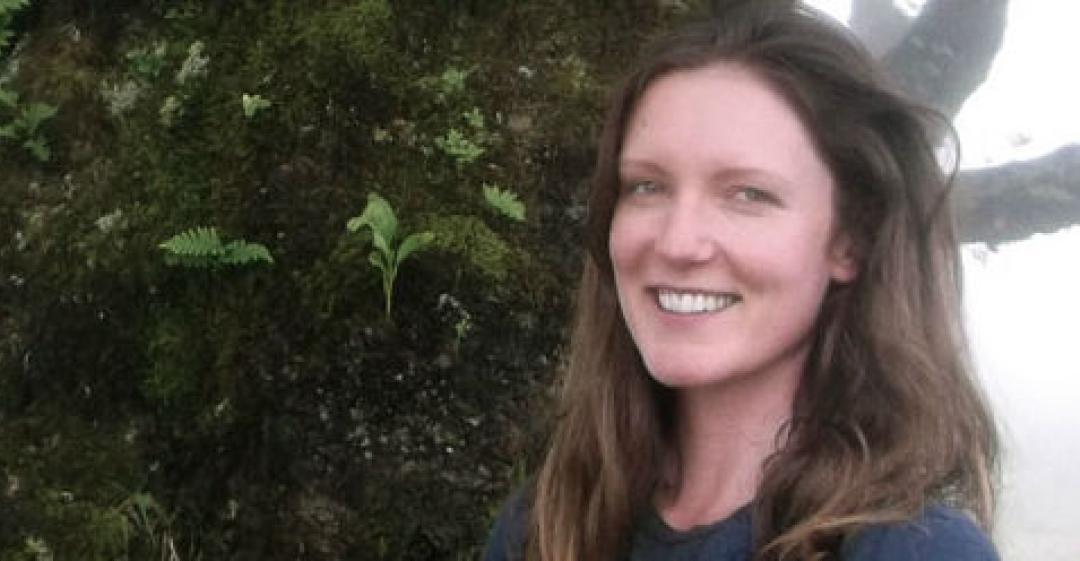 From Marketing to Horticulture
What work were you doing previously?
I worked in the book publishing industry.
Firstly I worked in U.S. co-edition sales, and then as a marketing executive. This involved devising and implementing creative marketing campaigns, including designing websites, games, posters and promotional materials to entice readers to purchase our books.
What are you doing now?
I am now a botanical horticulturist, working at a botanic garden specialising in medicinal plants.
Botanic gardens are institutions that hold a 'living library' of plants used for scientific research, conservation, display, and education. I look after a diverse range of plants from all over the world, from the tropical jungles to the deserts, many of which are of great conservation and ethnobotanical value.
As well as cultivating and developing plant collections, I also manage the plant records database, ensuring these important plants are accurately named and located, and that there is information available about them – where they originate from, whether they are endangered in the wild, their medicinal uses, and so on.
It's a varied and multi-skilled role; in a day I could be doing anything from pruning trees to dry-stone walling, from researching the medicinal uses of new plants for our collections to providing plant samples for botanical artists to paint.
Why did you change?
Although I loved my career in publishing, I felt unfulfilled and trapped in the office environment.
It drove me mad sitting at a desk all day and staring at a screen. I wanted to do something challenging to my body and mind, and something that would involve adventure and nature.
Having being brought up in rural Staffordshire, where my happiest times were trudging through a forest collecting fir cones or scrambling up hills through the bracken, I felt a strong urge to go back to the wild and work outdoors, directly with the seasons.
When was the moment you decided to make the change?
When my mother unexpectedly passed away five years ago, I decided then was the time to make the change.
It's a cliché, but life is short; I had to make things happen if I wanted my life to be different, to be better and more fulfilling.
Are you happy with the change?
I am extremely happy.
When I left my job in publishing and enrolled in horticultural college, to be honest I didn't have an end goal, apart from to work outdoors. As time went on, I discovered the numerous and diverse paths you could take in horticulture, and each direction I took along the way led me into botanical horticulture.
What do you miss and what don't you miss?
I miss the people.
Publishing is generally full of lovely people and I still have many good friends from my publishing days. Luckily, the horticultural world is full of lovely, interesting people too.
I also miss the excitement and flurry of a new book launching, and of course the perk of free books! But I don't miss the late finishes and the time spent in front of a screen or in meetings. My office is now a beautiful four-acre garden filled with five thousand different plant species.
How did you go about making the shift?
After leaving my job in publishing, I spent a year volunteering with a local conservation and gardening group, whilst working part time as a bookseller to keep the money coming in. It was a good introduction to what I was getting myself into and whether the outdoor life was really for me. I really loved it, even when squelching around in a moss bog all day in the pouring rain!
I then enrolled for a full-time, one-year horticultural course at a local agricultural college to get myself qualified. This involved a day-a-week work placement at a historic garden and orchard, as well as practical and classroom-based study at college.
After completing the course, I went on to complete two paid one-year practical traineeships at two prestigious botanic gardens in the UK. During this time I also did as much voluntary work, travel and exchanges as possible, from working in a subtropical garden on the Isles of Scilly and seed collecting in the Canary Islands, to botanising in the Inner Hebrides.
After three years of training, I landed my dream job as a botanical horticulturist.
What didn't go well? What 'wrong turns' did you take?
I have been very fortunate in that nothing really went awry for me on my new career path.
I threw myself into it and gained as much experience as I could; I also studied and worked hard, and I made good connections. I was very determined and it paid off for me.
How did you handle your finances to make your change possible?
I made use of my savings, which got me through my year at college.
The two traineeships after that were paid; although the salaries were very low, they were enough to get by on. I had to adjust my living situation and spending habits (a necessity if you want a career in horticulture). The whole process has made me less interested in making and spending money. Now, I enjoy the simpler things in life.
What was the most difficult thing about changing?
Probably people's attitudes.
Sadly, many people still don't think of horticulture as a 'proper' career and I've had a few negative comments in the past (luckily, the positive comments far outweighed the negative). However, I've found horticulture to be an incredible and rewarding career with many avenues and specialities.
What help did you get?
My college tutor was amazing; he really spurred me on to apply for my traineeships and helped me with references. We are still in touch now which is really great.
Everyone along the way has helped me, from fellow students to the many gardeners I've worked with and learned from. There's always more to learn in horticulture (one of the many things that keeps it so interesting) and gardeners are generally very happy to share their knowledge and passions with others.
What have you learnt in the process?
I've learned that I don't need to do the same thing for the rest of my life, and that it's good to mix things up, to challenge myself with new adventures.
I initially felt a bit guilty leaving publishing, as I'd invested a lot of time and effort into it. But I've found that the skills I picked up in that career are still relevant in my job now, such as the ability to write and research, and being visually creative.
What do you wish you'd done differently?
I wish I'd gone into horticulture much earlier.
What would you advise others to do in the same situation?
Many people tell me how they would love to be a gardener, and how wonderful it would be to float around planting herbs and enjoying the summer sunshine. The reality is a little different!
Although it's an amazing job, it's very physically demanding. There are long hours and very early starts. We work in all weathers and sometimes there are monotonous jobs, depending on the season. Generally it's not well paid. It takes determination and patience to build up a huge amount of specialised knowledge, and a lot of experience to become a good horticulturist.
I would advise anyone who thinks they might be interested to try some voluntary work first (ideally for a chunk of time rather than one day a week, and in a variety of places) to see if it's really for you. If it is, then you are about to start a fantastic career.
What resources would you recommend to others?
Volunteering is the best way to get an introduction into horticulture.
Most skilled gardening jobs require qualifications, which you can get by enrolling part or full time on courses offered by a variety of bodies, including the Royal Horticultural Society.
Many gardens and parks provide unpaid internships, voluntary positions, paid traineeships and apprenticeships in a variety of horticultural areas.
What lessons could you take from Lucy's story to use in your own career change? Let us know in the comments below.
Second image copyright Nick Bailey