"I knew that I was becoming less and less of my usual, happy self."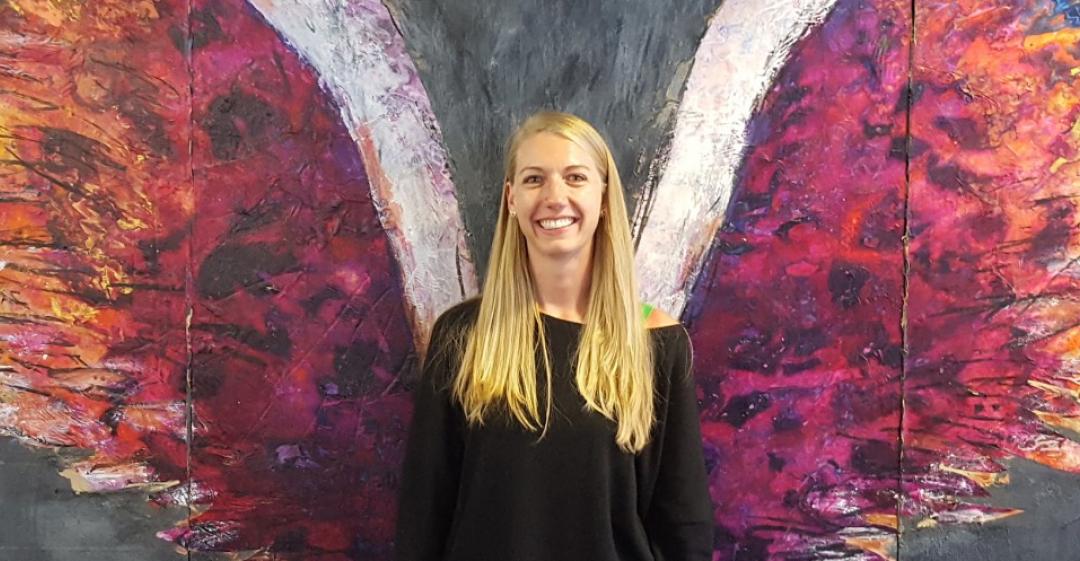 From Manufacturing to Aerospace
What work were you doing previously?
I worked at a small industrial manufacturing company as a manager for a small team of eleven, split between procurement and production support.
We were responsible for buying all the parts needed and planning the production orders for a variety of departments to meet customer demands. This was the last role that I held there.
I started with the company as an admin at the front desk and progressively worked my way up through different functions. It was an enlightening path as I was able to gain a perspective working with different functions that others didn't necessarily have.
What are you doing now?
I now work in an aerospace company in a Contracts role.
Although this role is way different than what I was previously doing, the skills I already had were transferable into this new role.
Instead of working with suppliers and internal customers, my role now is working with external customers on a cross-functional programme team.
The work is dynamic with something different every day. I get to take the lead for my function within my programmes to solve problems and advise the team on our best path forward regarding contracts issues.
How did you feel in your work before you decided to make the change?
I felt really disconnected and bored with my work.
I didn't feel like I had autonomy to be able to make decisions and lead my team. Verbally, I was told that I did, but in practice, it just wasn't so. Even as a manager, every little move or decision had to be approved by the next level.
The micro-managing, negative work environment, and the work itself did not leave me feeling good about what I was doing. It was difficult to wake up every morning to go to work.
Why did you change?
I came to the realisation that continuing on the path that I was on was not healthy for me.
I left at the end of every day feeling deflated. There was a level of scrutiny and lack of support which left me feeling angry and frustrated. I knew that I was becoming less and less of my usual happy self. I asked myself more than once what I was doing staying in such a role and knew that I needed a change.
When was the moment you decided to make the change?
I started thinking that I needed a change in scenery, to get out of the environment I was in, to move to a new company because of the feelings and experiences I was going through at the time.
In searching for a new job I realised that I not only needed a change in company scenery, but also that I wasn't happy in my career function. Every job I looked for and applied for within my specific job experience left me with those deflated feelings. It took a bit of self-searching but I figured out that the role was no longer right for me (and maybe it never was).
Part of that was understanding that I had let my career happen to me. I took the next role because that's what was needed in the company instead of making conscious choices about what I wanted. I realised that it's OK to say no to opportunities that aren't right for me.
How did you choose your new career?
My new career found me, in a way.
Throughout my struggles with my last job and my change process, I used to lament to my friend about my experiences along the way.
She kept telling me that I would be great in a Contracts role in the company where she worked. I sort of half listened at first ("Contracts, what does that even mean?"), then started to ask more questions when she brought it up.
It sounded very different to what I had been doing. Although I still wasn't exactly clear about what the job role was, I decided to take a leap and start the application process to learn a little more and see if it was right for me.
Are you happy with the change?
So happy!
I love my job and work in a very supportive environment.
My management team works hard to develop their employees and give learning opportunities wherever possible. This is so amazing because I love to learn.
The role itself is also dynamic and interesting. I like that I get to work with outside customers which isn't something I thought I'd enjoy prior to making the switch.
I also get to interact with many different functional groups in the course of fulfilling my responsibilities. I really enjoy this part because I get to meet a lot of new people and I feel like every interaction helps me learn a little more about their role. This gives me a different lens to look through depending on the situation.
What do you miss and what don't you miss?
There isn't much I miss from my previous world, outside of some of the great people I had the privilege to meet and work with.
I don't miss the (for me) unhealthy aspects of the job. They had a draining effect, which was seeping into other facets of my life. I've learned a lot about the world and myself by having those experiences, but it's not something I would want to do again.
How did you go about making the shift?
I applied for the contracts job though the company website, and then went through a pretty typical interview and negotiation process before accepting the job.
What didn't go well? What wrong turns did you take?
Actually making the switch was probably the easiest part of this whole experience.
Before that, I would say the thing that didn't go well was the job search process in general.
It was exhausting and filled with constant rejection; I think that's true in many normal job change experiences.
For me, there was an extra layer of complication because I was well into applying to other jobs and interviewing before realising I didn't really want any of those jobs. I wish that I'd had greater self-awareness before going so far down that path.
I spent about four or five months on this before I figured it out. That feels painful.
How did you handle your finances to make your shift possible?
I wanted to make sure that I had financial security in my job change, so I secured and accepted the offer from my new company before I gave my notice to my previous employer.
What was the most difficult thing about changing?
When it became a reality that I would be leaving a company where I'd spent almost eight years (the formative years of my career), I felt a little anxious.
That felt irrational. I knew I was making the right choice, and I didn't have good feelings thinking about that previous role or company. Looking back, I think it was more anxiety about leaving my comfort zone to go to a new, much larger company that I didn't really know much about.
I was also leaving some great people to go somewhere where I only knew one person.
As an introvert, while I really enjoy meeting new people, reflecting back on that experience it was all a bit overwhelming.
What help did you get?
The biggest help for me in changing jobs was my friend who helped me make a connection within the company.
Without that, who knows how long it would have taken or if it would've happened at all. Not knowing what the role really meant before I applied to it, I'm not sure if it is something I would have chosen on my own without some insider perspective.
What resources would you recommend to others?
Don't do this alone.
Having a support system to celebrate wins with, and to help pick you up when you feel like there's no point in moving forward on a different path, really makes all the difference.
Talking through some of that tough stuff sometimes helps one to gain clarity, or even just take away having to bear all of the weight of the situation.
What have you learnt in the process?
I have learned that persistence is key.
When something doesn't work out the way I think it should or will, making adjustments and carrying on has pushed me to be stronger and not complacent in my career and life. A rejection doesn't have to be the end of the road; it may allow for the realisation that there are other roads out there that may fit better.
What would you advise others to do in the same situation?
Don't give up, even when it all feels draining and overwhelming.
There are better options out there.
A few different times throughout the process, it felt like it would just be better (and easier) to stay where I was, because I wasn't making any progress and was being constantly rejected. Sticking with it and fighting for something better has led me to a happy career place.
Lisa took part in our Career Change Launch Pad. If you're ready to join a group of bright, motivated career changers on a structured programme to help you find more fulfilling work, you can find out more here.
What lessons could you take from Lisa's story to use in your own career change? Let us know in the comments below.