"I wanted to try something different, that was more meaningful to me, and out of my comfort zone."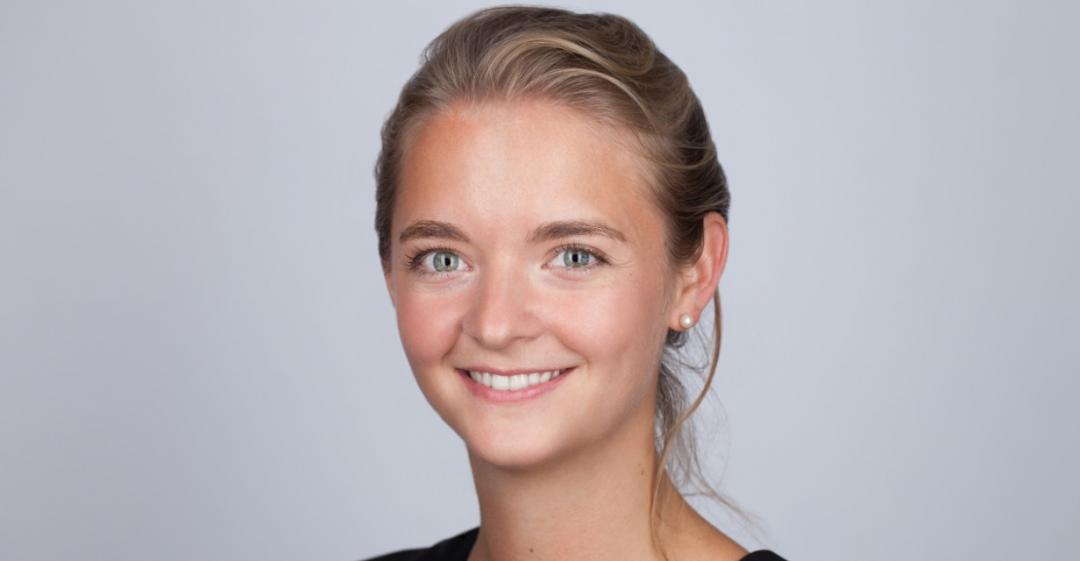 From Management Consultant to Charity Field Manager
What work were you doing previously?
I was working as a management consultant at Accenture.
This involved supporting global companies to transform parts of their business. I focused on process and system improvement, and the impact of these changes on employees.
What are you doing now?
I am now Field Manager at Help Refugees in Calais, France.
My job is to ensure the local grassroots organisations and volunteers that the charity supports are able to keep providing food, shelter and other essential services to help meet the basic needs of migrants and refugees in Northern France.
Why did you change?
I'd been doing the same kind of work for eight years.
Although I enjoyed parts of the job and was progressing as expected, I was quite passive, waiting to be assigned to the next project that I most likely wouldn't care very much about.
I wanted to try something different, that was more meaningful to me, and out of my comfort zone.
When was the moment you decided to make the change?
I took a four-and-a-half month sabbatical at the end of the year, two years ago.
I'd been considering a change for a while but hadn't made much progress. I was busy with work and probably also a bit scared / unsure about how to make it happen. The sabbatical gave me more time to think about what I wanted.
By the end of it, I knew that it was time to try something different.
Are you happy with the change?
100%.
I've discovered a whole new sector and topic, and learnt a lot about myself in the process. It's been an eye-opening and enriching experience.
Doing my small bit to solve a real and complex global challenge is very motivating.
What do you miss and what don't you miss?
I miss the unlimited learning resources, research reports, documents and events that were available to me while working for a large professional services company.
I now realise I definitely didn't make enough use of them.
I do not miss working on projects that I don't particularly care about, or sitting in meetings that I struggle to follow because my heart isn't in it.
How did you go about making the shift?
After much reflection and journalling during my sabbatical, I received an email newsletter from Help Refugees in the last week of my time off.
I'd been following the charity for a while. In the newsletter, they were advertising for a role in Calais. When I read the role description and requirements, I was surprised to see that I had all the skills required and decided to apply.
Even though I didn't get the role I initially applied for, they suggested another role that also appealed to me. I decided to resign and go for it.
What didn't go well? What wrong turns did you take?
I definitely over-thought and delayed the change for far too long, hoping that the next consulting assignment would be better.
I used the excuse of being busy at work to delay decision making.
I missed many application deadlines because I didn't have an updated CV and couldn't face writing a cover letter.
How did you handle your finances to make your shift possible?
I was very lucky not to have any large financial commitments at the time.
So, I was able to move my stuff back to my parents' home and move to Calais, where accommodation and living expenses were covered.
What was the most difficult thing about changing?
Realising that I needed a change and identifying what I wanted to do instead.
What help did you get?
I'm grateful to Accenture for giving me the opportunity to take a sabbatical.
It gave me time to think things through before making the change.
I'm also grateful to my parents for letting me move my stuff back to theirs (in my thirties).
What resources would you recommend to others?
I read The Artist's Way by Julia Cameron during my sabbatical, and have been writing every morning ever since.
These morning pages have been transformative for me. My desire to change jobs kept coming up and I realised I should do something about it.
Writing also helped with decision-making. When the time came to resign, I knew it was the right thing to do.
What have you learnt in the process?
It's difficult to list everything I've learnt.
I have definitely learnt about the third sector, migration and human rights.
Perhaps more surprisingly, the shift has also helped me realise and appreciate what I'd learnt in my previous job.
I hope I've also learnt not to worry too much about finding the perfect opportunity, to keep an open mind, and listen to my instincts about what feels right.
What do you wish you'd done differently?
I wish I'd made the decision to change sooner.
What would you advise others to do in the same situation?
Just do it.
Take the first step right now. Stop putting off updating that CV.
Keep an open mind, don't worry too much about finding the perfect opportunity that doesn't exist.
Listen to your instinct and what feels right.
Thanks to our friends at Indigo Volunteers for this story. To find out more about their work, visit www.indigovolunteers.org.
What lessons could you take from Alix's story to use in your own career change? Let us know in the comments below.