"I wanted to do something which aligned with my personal values."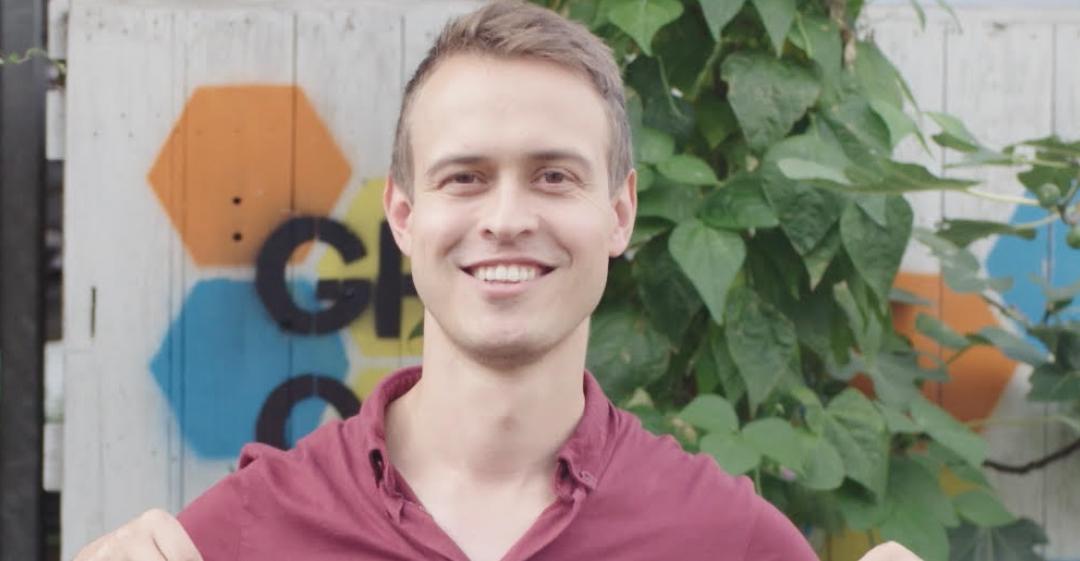 From Management Consultancy to Social Impact
What work were you doing previously?
I was working as a management consultant, advising businesses on their strategies and helping them implement new technologies.
The work was often focused on bringing about more efficient work practices or transforming old technologies to digital, mobile ones.
Most of my time was spent on what consultants call change management – designing and delivering the right communications and training packages to ensure staff in the businesses understood and were ready to accept new ways of working.
What are you doing now?
I now work for a social enterprise called Arrival Education.
Arrival help businesses recruit, retain and develop socially and ethnically diverse young people, and in doing so help the young people achieve their career and life aspirations.
I'm a programme manager, which involves designing and running the programmes we use to bring businesses and talented young people together. These programmes range from skills sessions, to one-to-one coaching, to simulated professional experiences. They offer the employees of our partner businesses real-world experiences which enable them to become more diverse recruiters and better performing businesses, whilst at the same time opening doors for young people who would not otherwise have these opportunities.
Why did you change?
I found it was easy to get comfortable in consulting, going from one whistle-stop project to the next without ever taking stock.
I decided I wanted to do something which aligned with my personal values, with a greater societal impact than I could achieve with management consulting.
When was the moment you decided to make the change?
There was a moment in one of my personal development reviews, when I was told to improve how I sell myself to clients.
I was told to display an interest in and dedication to work projects and clients even if I wasn't personally impassioned by them.
That stayed with me. I didn't think I could change myself to be that person, so I resolved to look elsewhere and find something attuned to my values.
How did you choose your new career?
I weighed up a number of potential routes, all of which were in the social impact or environmental space, before deciding to go where I did.
I looked at roles in sustainability and healthcare amongst others, before focusing on where I am now, which can broadly be defined as enhancing social mobility.
Are you happy with the change?
Absolutely!
I feel revitalised by the change. I've found a job for which I enjoy getting out of bed on a Monday morning, or on that first day back after the Christmas and New Year break!
It feels great to be doing something which makes an impact on the world, whilst at the same time drawing on and enhancing the skills I've learnt during my time as a consultant.
What do you miss and what don't you miss?
I do miss the perks that come with consulting: the chance to work internationally and the lifestyle that comes with that.
At first it was tough to stomach the pay reduction that came with the change, but I've now adjusted to that and it doesn't greatly affect me.
I don't miss the limited control that I had on the projects I worked on and ultimately the direction of my career. Nor the unpredictable working hours wreaking havoc on my social life.
How did you go about making the shift?
It was a two-stage process.
Upon leaving consulting I participated in a year-long career change programme called On Purpose. It's a leadership programme for like-minded professionals looking to transition into social or environmental impact businesses. The programme gave me two paid six-month placements in purpose-led organisations, which helped me gain a foothold and experience in the sector, as well as training, executive coaching and mentoring, and access to a great network.
Through someone in that network I was introduced to the founders of Arrival Education, who happened to be looking for a programme manager – and here I am today!
What didn't go well? What wrong turns did you take?
I wouldn't say I took any wrong turns as such.
I definitely took a bit of a blind turn, shutting the door on consulting without really knowing what my next job would be or what my direction of travel was. There was plenty of risk involved.
How did you handle your finances to make your shift possible?
Certain things have been easier to cut out than others (I am still handling it and have yet to balance completely!).
I've cut down the amount of money I spend on eating out, and buying processed food, by cooking a lot more. I still eat out, but I value it more now.
I've also generally reined in spending on clothes and technology. For example, I've reduced my monthly mobile phone spend by about 70% by going on a SIM-only deal. It feels quite refreshing to even now be in a mindset of justifying what I'm spending and whether it's worth buying, instead of freewheeling. I feel it helps my broader decision-making skills.
What was the most difficult thing about changing?
I would say it was the uncertainty, both when I left consulting, and again at the end of the On Purpose year.
It just added that additional level of stress, where I could never really switch off. I did feel hopeful and confident that things would turn out well in the end, but as you're going through it, it's tricky.
Another challenge is knowing in what direction specifically you want to turn your career. Once you bring your head out of the water, you see a range of fantastic organisations out there. Settling on where you want to place your bet is difficult.
However, one thing I thought would be hard but did not prove so was understanding just what's out there. Once you research and network properly you find there are myriad roles and options available.
What help did you get?
The whole infrastructure made available through the On Purpose programme.
Of this, the most helpful elements were my coach and the network. Having a coach gives you a mirror to your thoughts, helping you reflect and ask yourself what it is you want. I found the network that came from being part of On Purpose crucial.
What have you learnt in the process?
Building on the previous question, I would say the importance of building and nurturing a network.
This has helped me not just in the obvious way (growing my knowledge and contacts in the sector) – it's allowed me to increase my confidence too.
Also, the importance of backing yourself, and of seeing the change through, however daunting things seem at certain stages of it.
What do you wish you'd done differently?
I wish I'd started making the change earlier!
In all seriousness I think it is useful to try one or two career paths out properly before reassessing things. Five years into my career was about the right time to start.
But I believe you should always be questioning yourself, and whether you enjoy what you do, as it constitutes more of your life than any hobby, pursuit or other commitment.
What would you advise others to do in the same situation?
Firstly, talk to others, and seek support and guidance from your ex-colleagues, friends and family.
It's useful to have others to bring along with you. Plus there's a good chance they will know someone who can help, either directly or indirectly.
Secondly, stop putting it off.
The time will never be perfect to make that first step to bringing about change. It's important to be proactive.
On Purpose recruits twice a year for their Associate Programme. To find out more, visit www.onpurpose.org.
What lessons could you take from Matt's story to use in your own career change? Let us know in the comments below.