"It was difficult not to feel attached to the identity that I'd carried for 15 years."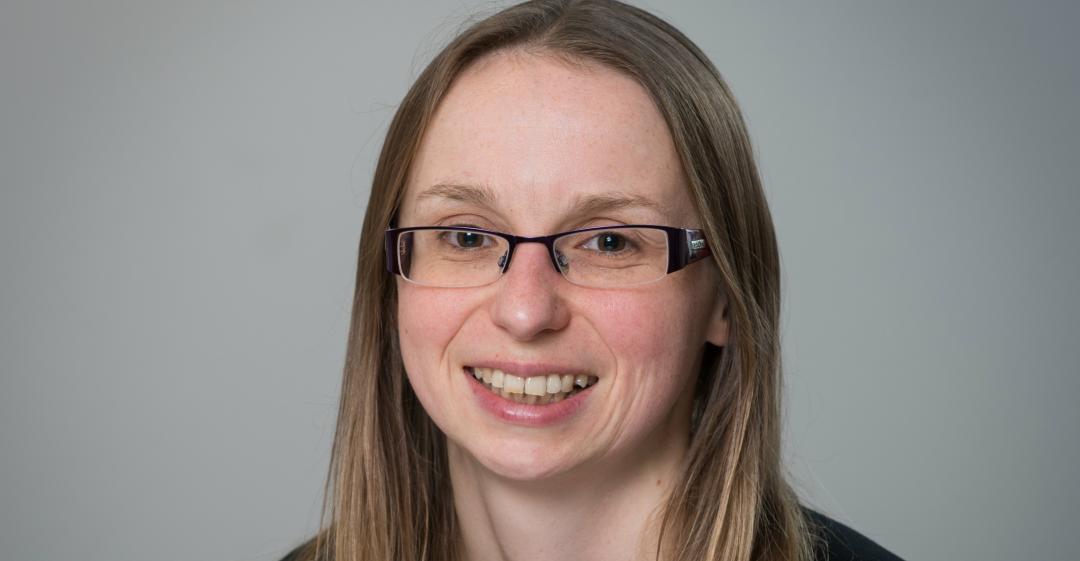 From Libraries to Research
What work were you doing previously?
Before I changed career, I spent ten years working in libraries at the University of Oxford, and before that five years working part-time in the Devon Library Service.
I worked in a variety of different settings, but for the last six years, I led a front-line reader services team in a busy reference and lending library.
What are you doing now?
I'm now a research coordinator for the critical care research group at the University of Oxford, which falls within the field of research management.
I look after the day-to-day coordination of a clinical research project (that involves IT and databases rather than a more obvious clinical trial) under a Programme Manager who has responsibility for a number of projects. This involves organising things and people!
I make sure that we are running on track, organise meetings, take notes, liaise with members of the project team, make sure expenses are paid and that our finances are tracked, track ethics applications, and research governance agreements.
As I've spent more time in the post, I've become involved with helping to organise aspects of other projects besides the one that I have responsibility for. I've also become involved in the research itself, helping to carry out research interviews, write papers an do systematic reviews.
How did you feel in your work before you decided to make a change?
Whilst I'd been in my old position for over five years when I started looking for something else, there had been an enormous amount of change, so I felt that I'd been continuing to develop my skills and learn new things despite being in the role for a long time.
I'd developed a lot more confidence in many areas, particularly in personnel management, and had reached the top of my grade. I started to feel that I'd be capable of a more senior position.
There were many aspects of my job that I really enjoyed, but other aspects that I found very stressful which it was difficult to have control over.
Why did you change?
My career change wasn't entirely planned; although it has proved to be an excellent move.
About three to four years ago, mental health problems were affecting my life in a big way. One of the things that I thought would help me would be to work part-time. This couldn't be supported long-term in my former position, so I had to look elsewhere for employment.
When was the moment you decided to make the change?
There wasn't a specific moment when I decided to make the change.
It was more of a gradual realisation that as I wouldn't be able to work part-time in my former position, and that I didn't think I would be able to go back to full-time work given my mental health, I would need to do something different.
How did you choose your new career?
In order to find something where I would be able to work part time, and to maintain the grade/salary that I was on, I had to be very open-minded in considering what I might move into.
Given that I'd been in the same role for nearly six years and not managed to progress career-wise (although I'd really continued to develop my skills over this time period), it was becoming obvious that libraries might not be the best option, since I was tied to a specific area.
I wanted to stay working for the same university (or very possibly the other one in town) as it was an environment that I felt comfortable in, so I concentrated my search on their job advertisements and tried to work out where my skills best fit. Administrative roles within departments and in clinical research seemed to be the most likely candidates.
In another life, I might have pursued an undergraduate degree in the sciences and some sort of scientific career, so perhaps it's not as out of the blue as it might seem.
Are you happy with the change?
I am incredibly happy with the change.
I find the work interesting and it plays to my strengths of organising things and people. Clinical research itself is always moving forward and changing, so even if the basic tasks remain similar, there are always new things going on.
The novelty of eating and drinking at my desk after so long in libraries has still not worn off!
I am supported to develop my skills and abilities, and I feel valued by my colleagues.
What do you miss?
I miss my colleagues from my former job, some of whom I'd worked with for a long time.
I occasionally miss the buzz of a busy afternoon of customer service, solving problems and helping people, but I am still busy, solving problems and helping people in this role, just in a different sort of way.
How did you go about making the shift?
I spent a lot of time looking at job advertisements on the university website for the roles that would fit with my skills and experience, and I had some advice from a friend who is a Careers Advisor and who helped me revise my CV.
This was important as all of the library-based jobs I'd applied for over the years used application forms; my CV was little more than a list of positions and their responsibilities.
In order to make me more 'marketable', we reorganised my CV according to my skills. I then applied for everything that sounded like I would find it interesting.
What didn't go well? What 'wrong turns' did you take?
I spent the majority of a year applying for different roles and I didn't get any interviews until the one for this position.
I started to wonder if I was being pigeonholed by the fact that I was working as a librarian, even though I could clearly demonstrate that I had skills relevant to the essential selection criteria. I described myself on my CV as an information professional and I used a skills-based CV, but it didn't seem to work! This was extremely disheartening.
Discussions with my manager led to the conclusion that my skills were certainly very relevant and useful to this sort of role, but perhaps recruiting managers sometimes believed experience of clinical research to be essential.
It hasn't been.
How did you handle your finances to make your change possible?
Financially, as I remained in my previous position whilst I was looking for a new job, there wasn't any difficulty.
I took a small pay cut in order to work four days a week, but the actual career change was technically a promotion up the university salary scales.
What was the most difficult thing about changing?
There were two main difficulties.
Firstly, on a practical level, I was moving into a fairly alien environment – I really had no professional experience of healthcare, so there was an enormous amount to learn.
Secondly, on an emotional level, I'd been very invested in my career as a librarian. I started working in libraries aged 16 as a Saturday job, continuing this during university vacations, went straight into a Graduate Trainee position upon graduating, and then immediately after that undertook an MSc in Library and Information Management.
It was difficult not to feel attached to the librarian identity that I'd carried for 15 years.
What help did you get?
There's been an enormous amount of help along the way.
It helped that my manager came from a non-clinical background, with a degree in English, and now has an established research career alongside her significant experience in research management. This meant that she was open to employing someone "outside of the box" and providing support to develop my skills in this environment.
The rest of the research team have also been helpful in different ways, for example translating clinical terms or explaining technical jargon in words of one syllable.
I've been able to attend a number of excellent training courses which have supplemented the on-the-job training and given me a slightly wider perspective on research management.
I've also undertaken a Post Graduate Certificate in Systematic Reviews, which has helped to bridge some of the gaps between my knowledge of libraries and clinical research. I'm currently studying for a Master's degree in Health Research. These qualifications have been funded by my workplace.
What resources would you recommend to others?
It would have been reassuring to know about Careershifters when I was thinking about making a career change.
The success stories shared here demonstrate that career change is perfectly normal and can be achieved.
What have you learnt in the process?
I've learned that I really enjoy working in clinical research and that perhaps I might have made this change years ago.
I don't regret my time in libraries; for the most part I loved my job and I acquired a wide range of skills and abilities that will be useful to me in my future career path. But I do find this a very stimulating and inspiring environment to be working in.
What would you advise others to do in the same situation?
Be open-minded about the skills that you have and how they might be applied.
Three years ago I investigated careers that qualified librarians have gone into outside the sector and found that library skills could be used in all sorts of places, and I'm sure this applies to many other professional roles.
What lessons could you take from Verity's story to use in your own career change? Let us know in the comments below.