"I was bored. There had to be a more rewarding career out there for me."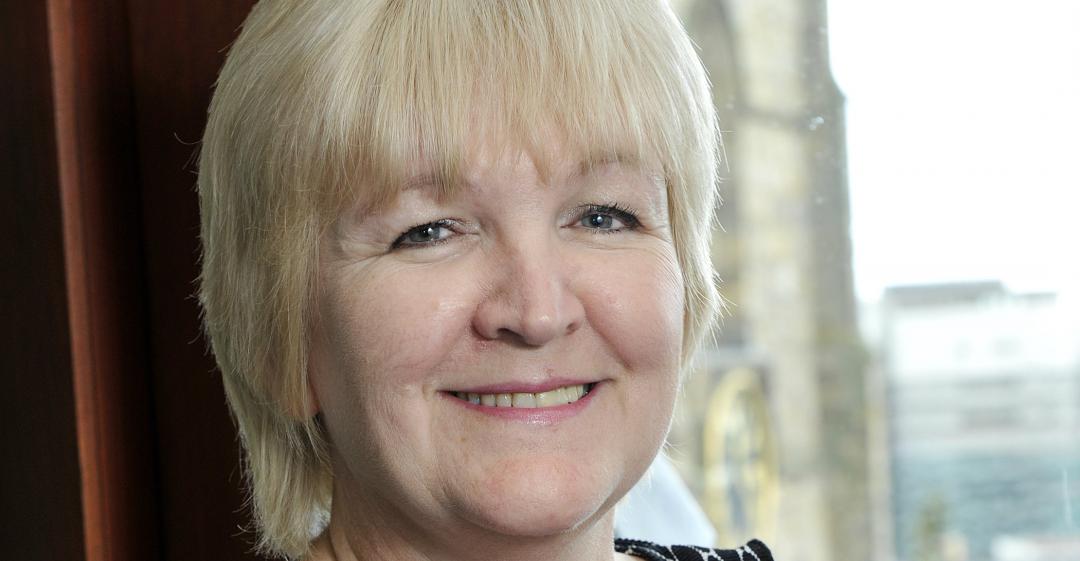 From Legal Secretary to Legal Executive
What work were you doing previously?
I was a legal secretary, working for a firm that specialised in commercial property.
What are you doing now?
I'm a legal executive and partner in the Wills and Probate department at law firm Rothera Sharp.
I joined the firm about nine years ago as a legal executive, and then became a partner when the opportunity arose.
Unlike legal secretaries, legal executives are fee earning, and have qualifications and status equivalent to qualified solicitors.
How did you feel in your work before you decided to make the change?
I was bored.
I felt that there had to be a more rewarding career out there for me.
When was the moment you decided to make the change?
I'd had my children and taken around four years out of work.
Then I went back to the commercial property firm, initially as a temp, and stayed there for twelve years. The woman I was replacing had completed her legal exams and that gave me the idea to do mine.
How did you choose your new career?
As a secretary I worked on a broad spectrum of matters ranging from commercial property through to residential conveyancing and wills & probate.
Practising law looked far more interesting than typing. I was particularly interested in the probate side; looking after things when someone has died is still my favourite aspect of the law.
Are you happy with the change?
Yes, although I remember at the time feeling both pleased and scared!
It was a daunting long-term prospect; four years is a long time to juggle motherhood with work whilst also finding time to study to become a legal executive. I also had to study for two big exams a year as well as all of the assessments.
However, the thought that there was the opportunity for a better life at the end of it was my driving force.
What do you miss and what don't you miss?
There's nothing I miss about my old role. I don't miss the boredom I felt as a secretary.
How did you go about making the shift?
I studied alongside working full-time, and then started doing more fee-earning work in my second year.
At that point it became like an apprenticeship. It became a lot easier to complete the assignment work because I could relate it to my work-based practice.
The other advantage was that I was already familiar with legal language, so I think that anyone already in the legal profession, even at a lower level, would have an edge over someone not in law. That said, while it's completely doable, it's also challenging; having the right support system at work and at home is important.
When I left the commercial property firm it was just a case of moving onwards and upwards. I stayed with them for many years after I qualified but there was no progression for me in the work I was doing. I was doing conveyancing and probate work and wanted to do probate work alone, but they did not have the quantity of probate work to have anyone working full time on it.
I chose Rothera Sharp because it's a family-orientated firm which allows a good work–life balance and career progression whatever your age, qualification, gender or ethnicity. They were the only firm where I could see myself as a partner and the opportunity was there for me.
What didn't go well? What wrong turns did you take?
There wasn't really anything that didn't go well.
That said, it was just very difficult juggling work, home, and kids. In hindsight, it might have helped to have done a part-time degree.
How did you handle your finances to make your shift possible?
The firm I worked for paid most of the fees.
I was time poor rather than cash poor when making the change.
What was the most difficult thing about changing?
The most difficult thing in the first year was paying for my qualification.
My boss tried to say that I wouldn't have enough time to do it alongside being a mum, so I had to pay for the first year myself. Then, once I'd got a distinction in my first year, they offered to pay for the rest.
We really couldn't afford it at the time and it was scary not knowing how we would make ends meet, or whether the risk would pay off. But I was motivated to work hard and see it through. When the firm saw how dedicated I was, they paid the remainder, and the rest is history!
I wouldn't have been able to do it had I not taken the risk.
What help did you get?
The commercial property firm were very supportive in giving me study leave; I got my exam days off paid and I would take a week off for study leave before each exam.
They also paid for my exams after the first year, and for the remaining three years.
It was hard to juggle my study with looking after the kids. I would get home from work, make tea with the kids and play with them, then my husband would take over, putting the kids to bed while I went upstairs to study for a few hours, usually working through till 9 p.m.
I focused on keeping this same pattern for four years, doing all my evening study from Monday to Friday so I could take weekends off with my children. It meant very long days. My husband took me to every exam and waited for me so he could take me home. Even when I had a course in London he took me to the course and then took the kids to the Natural History Museum whilst they waited for me.
What resources would you recommend to others?
Talk to people for support, including family and people who are already in the industry you're looking to get into.
In terms of financial resources, see if help is available to you. This might include student loans, or finding out whether your employer would pay for your study.
What have you learnt in the process?
I wish I'd realised sooner that this could have been an option.
I've discovered that there are so many more opportunities out there.
I've also learnt that I was able to push myself; I had moments where I felt I wasn't able to continue, but having the right support around me meant that even if I did struggle at times I could keep going.
What would you advise others to do in the same situation?
Never think you're too old to make a change!
Everything you've done and learnt in your previous career you can bring with you. Transferable skills can help you accelerate more quickly than you think.
I think a lot of workplaces also understand the importance of having diversity in the workplace rather than just taking on graduates straight out of university. It's good to have a mix of people of varying ages and from different backgrounds who can bring their own particular strengths and ideas.
Thanks to Rothera Sharp for this story. Find out more at www.rotherasharp.co.uk.
What lessons could you take from Karen's story to use in your own career change? Let us know in the comments below.