"I'd wanted to make a difference in the world, but instead my role left me feeling unfulfilled."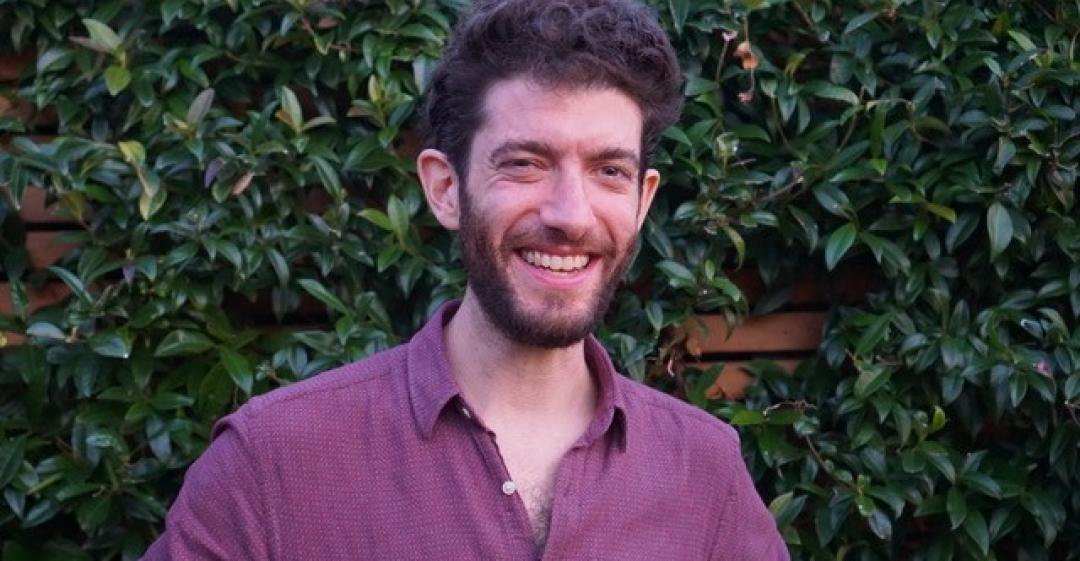 From Law to Social Impact
What work were you doing previously?
I was an in-house lawyer at a media company.
What are you doing now?
I'm now working as an investment analyst at Snowball, an impact investor which aims to create positive outcomes for people and planet alongside financial returns.
Why did you change?
Although I enjoyed my time as a lawyer, I didn't feel passionate about my job or potential career path.
After university, I'd envisaged using the law to make a difference in the world, but unfortunately my role at a media company left me feeling unfulfilled.
Eventually I realised I had to be honest with myself, face the reality that I needed a change, and apply my skills in a completely different field.
When was the moment you decided to make the change?
I was really lucky to run into a friend who was applying for the On Purpose scheme shortly before the application process closed.
I instantly knew it was right for me. I went straight home to write my application.
Are you happy with the change?
It's hard to overstate how happy I am.
It seems surreal that if I hadn't bumped into my friend and hadn't taken the leap, then I'd likely still be plugging away in my old role searching for a way to change my situation.
I genuinely didn't have a sense of how enriching and rewarding my career could be before making the leap.
What do you miss and what don't you miss?
On the whole, I don't miss much from my previous job, although the security and salary cannot be dismissed lightly given the huge economic uncertainty right now.
I've been incredibly fortunate that I've been able to find a new role despite COVID-19.
How did you go about making the shift?
I joined the On Purpose programme, which I can't recommend highly enough for anyone who wants to pivot towards a career in the 'impact economy'.
It involved two six-month work placements, at social enterprises or in social investment, alongside training on a Friday afternoon with my cohort of 16 people. Training sessions ranged from how to develop leadership, to understanding systems change in the social sector.
Just for good measure, you also get a mentor for the year and a career coach.
It was a great way to get hands-on experience in different organisations, which also gave me credibility when applying for new roles.
What didn't go well? What wrong turns did you take?
It's definitely important to have resilience as there are inevitably some ups and downs on the journey.
The hardest part for me was when I didn't get the first couple of roles I applied for post-On-Purpose. I started to question whether I'd made a terrible mistake leaving law.
How did you handle your finances to make your shift possible?
I'd earned well as a solicitor so had enough financial security to see me through the year (On Purpose associates are paid a salary, but it's a significant reduction for many people).
What was the most difficult thing about changing?
Certainly one challenge was that I have two young children (I was the only one of my cohort with kids).
There are never enough hours in the day anyway, and on top of that I was throwing in a pretty ambitious career change.
It meant I had to juggle time between family and the programme, but I'm fortunate to have still made strong bonds with the rest of the cohort, despite having to miss some of the social occasions.
I feel very fortunate to have found a job I love post-On-Purpose, because the stakes felt pretty high making such a big change at this stage of my life!
What help did you get?
My wife has been incredibly supportive throughout, and my programme cohort helped each other through the journey.
What have you learnt in the process?
I've learnt so much about myself having pushed myself far out of my comfort zone, yet I've also felt invigorated by the change.
And I've learnt so much about the social and environmental issues I care about, as well as how I can use my time to contribute positively towards them.
What would you advise others to do in the same situation?
I don't want to pretend that making a major career change is easy and without risk, because it isn't, but my only regret is that I didn't make the move earlier.
Applications close for On Purpose's April 2021 Associate Programme intake on Sunday 1st November. Find out more and apply at onpurpose.org.
What lessons could you take from Jake's story to use in your own career change? Let us know in the comments below.