"I was feeling the full impact of doing work that wasn't consistent with my values. I couldn't go on like that."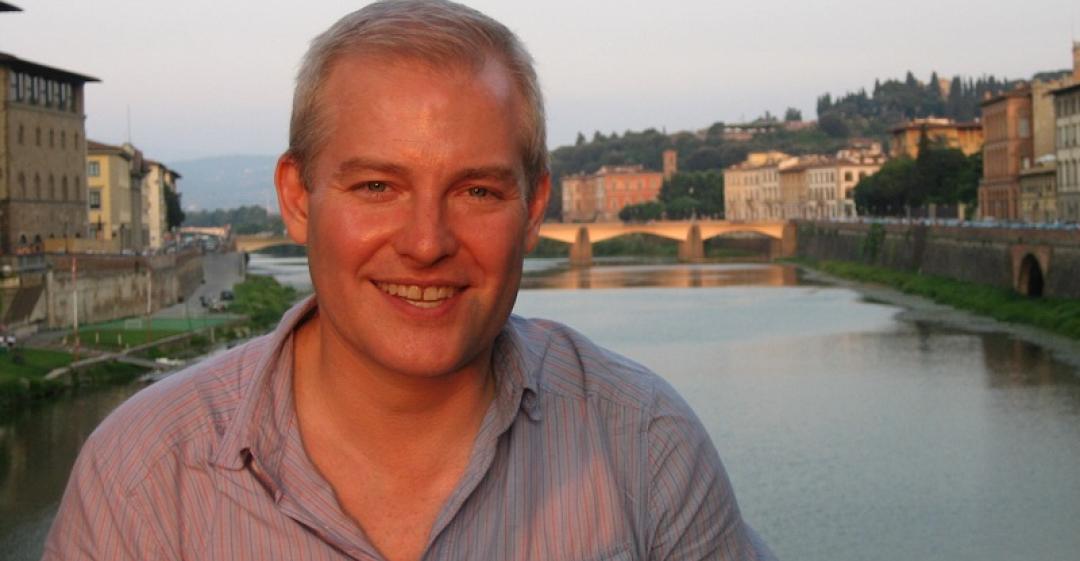 From Investment Banking to Philanthropy
What work were you doing previously?
I was a client manager for an investment bank.
What are you doing now?
I'm now Philanthropy Manager for an educational charity that supports schools, children, parents and communities in eastern and southern Africa.
I'm living my authentic life now and my new role is a huge part of that.
Why did you change?
My role made perfect sense for me on paper.
I was good at managing relationships, building personal contacts, understanding people and what they wanted. But I found the reality of the role enervating: it was all legal documentation and negotiation with my clients' in-house solicitors.
I was feeling the full impact of doing work that wasn't consistent with my values. I couldn't go on like that.
When was the moment you decided to make the change?
Feeling helpless forced me to confront the fact that something was wrong.
I knew I could be living a better and more fulfilling life. It was just hard to know how to make it happen and to imagine how it was going to feel. I took a leave of absence so that I could begin to address that.
Are you happy with the change?
Absolutely.
I feel more confident as a human being and that's had great ripple effects in all of my life. It's so hard to compare where I am now with what I did before. It's like watching a film and thinking: "Wow. Was that my life?" The difference is like night and day.
What do you miss and what don't you miss?
I miss being part of a big organisation, having colleagues globally, connectivity across borders, and being around many hundreds of bright and talented individuals.
But I don't miss what we were all working towards: increasing the wealth of our corporate clients.
How did you go about making the shift?
I knew I wanted to make a move into the not-for-profit sector and I couldn't make that change on my own.
I needed someone else to help me understand what I was great at, to guide me through the process of transferring my skills to something more meaningful to me. Through a friend I was introduced to Careershifters and, with the help of their Launch Pad and High Flyers' programme, I made the change.
What didn't go well? What 'wrong turns' did you take?
I definitely should have started the whole career change process sooner!
And I probably could have progressed more quickly than I did. The first charity role I took was a voluntary, part-time contract. It was great for building my skills and experience but I waited a long time before looking for something that paid me. However, I needed to build my confidence and I wanted to see through the work to get some results, so it wasn't a completely wrong turn.
How did you handle your finances to make your change possible?
Fortunately I had some savings to fall back on.
I also cut back on my expenses and got a flatmate to reduce my costs. I had to be patient, which is difficult when you really want to make a change. The Careershifters team really helped me to set realistic expectations, so I made sure I had a plan and didn't just leap into the unknown.
What was the most difficult thing about changing?
It was really hard to convince hiring managers in the not-for-profit sector that my experience was applicable and transferable.
I had a very different background to other applicants, with different examples for the competency-based interviews, so I was the 'risky' candidate. Through the Careershifters programmes I learnt to look for people, rather than jobs, and how to make the most of those contacts to create opportunities.
What help did you get?
My friends were great.
They gave me some really good feedback and insights into what my strengths were and what I might want to think about doing.
What resources would you recommend to others?
The Careershifters team and their methodology.
Working with them was eye opening, enjoyable, challenging and life changing. I uncovered passions that I didn't realise I had. I stripped everything away and got back to the real me.
What have you learnt in the process?
I learnt how to put myself out there again.
I found it excruciating at first trying to reach out to contacts and ask for their time, but I had some brilliant conversations and great things happened as a result.
I also came to realise that I'd underestimated how core my profession was to my life. It's not about work–life balance. Work is fundamental to your quality of life and to feeling fulfilled. Finding what you're good at and what you love to do has such an impact – way beyond the working week.
What would you advise others to do in the same situation?
Work is part of who you are.
If you're in something that is really making you miserable, you owe it to yourself to explore other avenues.
Keeping an open mind is so important. Don't have a fixed idea of what you're going to do or how it should go. You'll discover skills and opportunities you didn't know you had.
What lessons could you take from T.J.'s story to use in your own career change? Let us know in the comments below.