"I was desperate not to go back to a 9–5 job."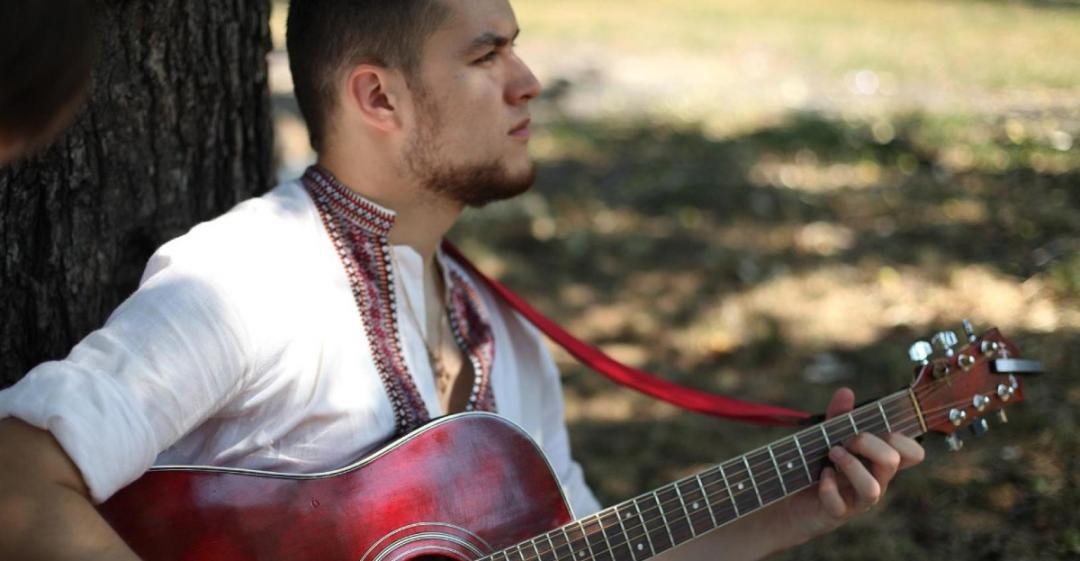 From Freelancer to Start-up CTO
What work were you doing previously?
I was a freelance web developer.
What are you doing now?
Today, I am CTO of a platform for hiring freelance developers.
How did you feel in your work before you decided to make the change?
Honestly, I enjoyed being a freelancer.
I could travel anywhere anytime. I could write music, read books, learn other languages. I could simply spend my time the way I wanted.
Why did you change?
The change found me.
There came a point when I faced the other, darker and unwanted side of being a freelancer. It was a problem I'd not known about before: scammers.
When was the moment you decided to make the change?
I was on a long trip around Asia for a couple of months.
Everything was going according to plan. I'd spent almost all my savings, but I was ready to find a freelance gig so I could travel longer.
In Malaysia, at a hostel where I was staying, I met a woman claiming to be a businesswoman with multiple businesses abroad. She was searching for a freelance developer who could do some fixes on her website and create an app. It was exactly what I was doing at that time.
I agreed to work for her without any hesitation. Somehow, I thought that I didn't need to do a background check on her or her work online if I knew her personally in real life.
For the whole month I stayed in Malaysia, she couldn't send me any money at all, for a variety of reasons.
At the end of the month my visa ran out, so I needed to go back to India. The woman promised to send me the payment when I got there. Luckily, at least she managed to buy me a ticket back to Malaysia.
As you might expect, when I got back to India I didn't get my money.
It turned out that she'd been lying about her business, her personality, and her life in general. Even her social media friends were all fake (as I found out eventually).
I ended up busking in Hong Kong to get some cash for survival. I also got into financial debt.
This was my first and probably the last negative freelance experience, and it hugely influenced my decision to make a change in my career.
How did you choose your new career?
After my Asia trip, I came back home with no money and a huge loan.
I was desperate not to go back to a 9–5 job, so I kept freelancing for a while using the platform CodingNinjas (now, Lemon.io).
But my debts were so huge that freelancing gigs weren't enough. I found an office job as an iOS developer at Playtech, while freelancing from time to time.
At the same time, my old friends, Vasyl and Aleksandr, COO, and CEO of CodingNinjas were looking for a CTO of their platform. After completing the test assignment, I agreed to join them.
Are you happy with the change?
Yes, definitely! It was the best choice I could make at that moment.
What do you miss and what don't you miss?
I can't say I miss anything in particular, as I have the same freedom that I always loved within my current job as well.
But I definitely don't miss burning deadlines, uncertain instructions from clients, and, of course, scammers.
How did you go about making the shift?
I didn't take up the offer at Lemon.io (CodingNinjas) for two months.
Only after realising the values of the start-up and its purpose did I agreed to join, knowing I'd be a part of a freelance community, rather than just another freelance marketplace.
What didn't go well? What wrong turns did you take?
My new position required me to take on much more responsibility than I was used to having.
Suddenly, the whole technical part of the business depended on me.
Being a simple iOS developer in the past, this change was quite hard to accept. It took me a good six months to adapt to the new role.
What was the most difficult thing about changing?
The biggest challenge for me was that process of adapting.
The spectrum of my responsibilities expanded dramatically. I've got absolute freedom of action, and don't have to defer to anyone when I make any decisions. That sounds like something everyone dreams of, but in reality, it's harder than it sounds.
What help did you get?
It was definitely a benefit having my friends as business partners at Lemon.io.
What resources would you recommend to others?
I always want to know more!
This is where books have come in helpful. For example, I'm now mastering OKR methodology because we plan to try it out in the management team.
I can also recommend podcasts. I like listening to Entrepreneurial Thought Leaders, The Knowledge Project with Shane Parrish, and CTO Think.
I also find YouTube a good source for searching the answers to many urgent professional questions.
What have you learnt in the process?
The main lesson I've learned for myself is not to be afraid to take responsibility and make my own decisions.
It was hard at first, but with time I started to be more confident with it.
Apart from that, I've learned Node.js, the framework that was necessary for our CRM.
What would you advise others to do in the same situation?
Don't be afraid, take your chance!
To find out more about Anvar's business, visit lemon.io.
What lessons could you take from Anvar's story to use in your own career change? Let us know in the comments below.