"I craved more than working endless hours. I wanted space and time to pursue the outdoor life that I enjoy so much."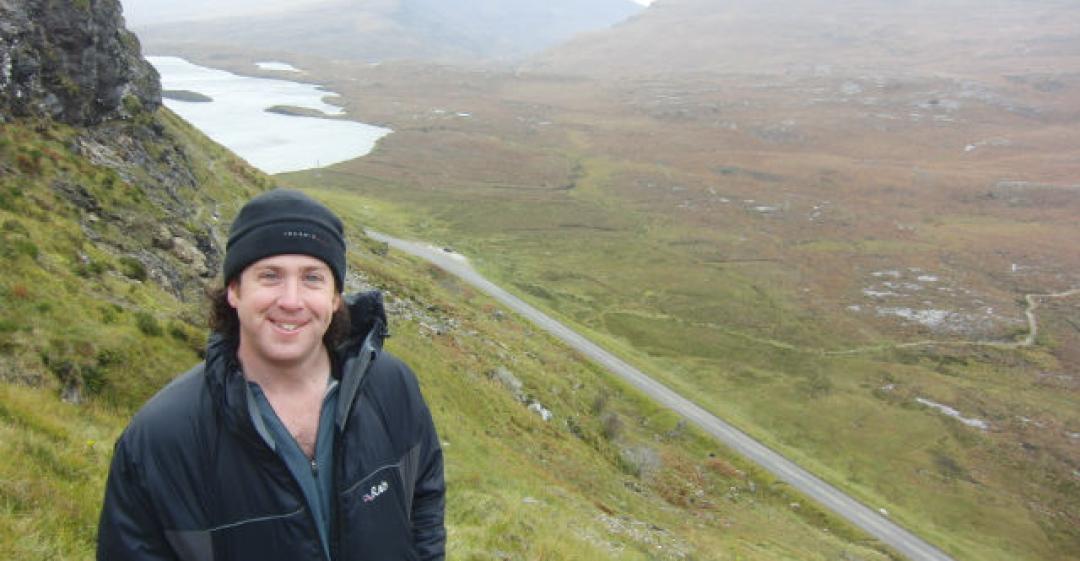 From Formula 1 Engineer to Renewable Energy Engineering Manager
What work were you doing previously?
I was doing what had been my dream job for as long as I can remember (before thinking seriously about what I wanted to do) — working as a mechanical engineer in Formula 1.
What are you doing now?
I work as the engineering manager of a small renewable energy company, developing and marketing technology for harvesting energy from waves.
Why did you change?
A combination of things. I realised I no longer enjoyed what I did and I felt an increasing uneasiness of being associated with the excesses and scandals of the F1 circus. I also craved a life that consisted of more than working endless hours and wanted space and time to pursue the outdoor life that I enjoy so much. Finally, I felt the need to do something good for the planet.
Are you happy with the change?
Totally.
What do you miss and what don't you miss?
I miss the immediate competitive element of the races at the weekend; my work was tested in public against our competitors. If I'm honest, being part of a globally-recognised, exciting sport that made my friends jealous. I don't miss the immense pressure, ridiculous working hours, arrogant and self-centred people.
How did you go about making the shift?
After the realisation I was deeply unhappy, I resigned and devoted myself to applying for work within the renewable energy industry.
How did you handle your finances to make your change possible?
I was lucky enough to be on a substantial notice period, and the F1 industry is so scared of losing competitive edge that I was not, initially, under any significant pressure.
What was the most difficult thing about changing?
Giving up what had long been my dream job, recognising that it did not offer the future I had hoped for, and committing to a change.
What help did you get?
Support from friends and family, without which I don't think I'd have had the strength to move.
What resources would you recommend to others?
A trip to a Careershifters workshop is time well spent. It will give you chance to talk to other people who feel equally at sea and unsure of what to do. I found good support from the people I met. It will also open your eyes to a range of options, from approaches to use to career counsellors that may be able to offer advice. I would also recommend the book "Pathfinder" by Nicholas Lore, which helped me enormously in focusing my thoughts and helping me to decide in which direction I should apply my efforts.
How did the Careershifters workshop help?
Getting the opportunity to meet a huge range of people, some of them in parallel scenarios, and realising I wasn't alone in trying to figure out what to do. I also wanted the opportunity to meet with career coaches without having to fork out a lot of money to be able to do so. The advice I got helped me to assess what is important to me in life and to start to think about how I might apply this to a career.
What have you learnt in the process?
The process of changing isn't easy! I set out expecting to make a quantum shift in my career and what I do. In fact, I ended up staying in mechanical engineering, just doing something radically different that ultimately is more meaningful, gives me more self satisfaction, more opportunities to make a difference, and develop myself as a better-rounded individual.
Despite a near-faultless CV demonstrating real achievement and progression through the ranks in my chosen field, when I wanted to shift industries, I discovered that I was regarded as a bit of a "one trick pony", limited in engineering skills and real-life competences. I effectively had to rethink how to sell myself and my abilities.
If I were to do it again, I would probably take a little more care to ensure I was more financially secure, as I chose to resign just as the recession was starting to bite, and it had a massive impact on the willingness of employers to consider an applicant outside their preferred application pool. I confess I was a little over-confident!
What do you wish you'd done differently?
I wish I had recognised that I was unhappy with my chosen career path much sooner, and had the confidence to shift before I had become entrenched in the industry I had thought was my future until retirement. I am enjoying life so much more, I feel stupid for not having acted sooner.
What would you advise others to do in the same situation?
If you're unhappy in your career, listen to your heart. If you can't adapt yourself (and no business is going to adapt to suit your needs), take action sooner rather than later. It's a huge, frightening leap, but the effort to find something that suits you is worth it. Don't assume you have to tear everything up and start again, either — a small change may be sufficient to make a colossal difference in your life and happiness.
What lessons could you take from Andrew's story to use in your own career change? Let us know in the comments below.