"I always felt guilty about the little time I had to spend with my family."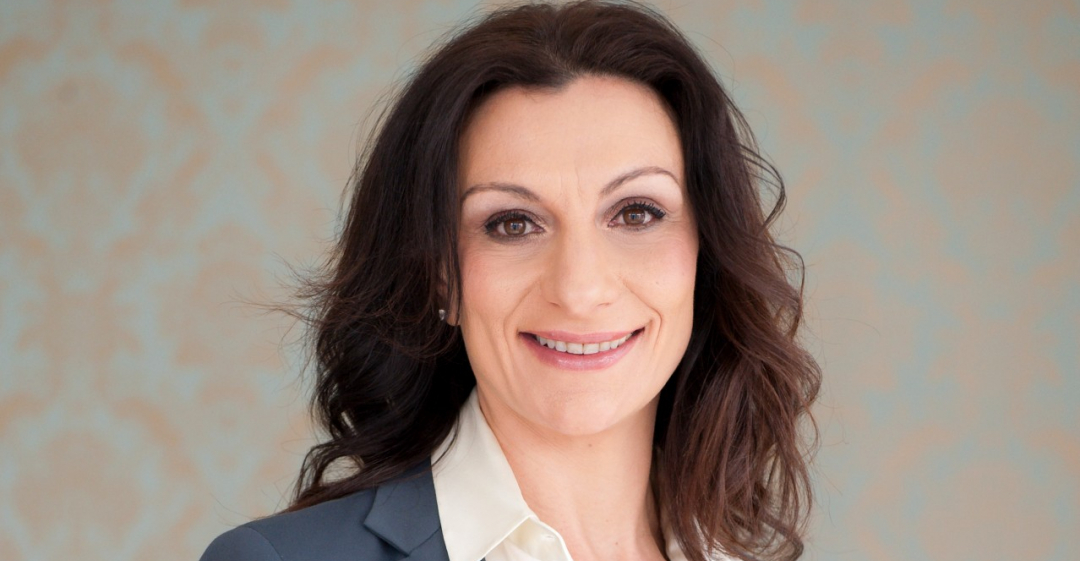 From Finance to Wealth Management
What work were you doing previously?
I worked in finance – board advisory, investor relations and fundraising.
What are you doing now?
I'm an associate partner for St. James's Place Wealth Management.
I provide wealth management advice, and financial education in schools and workplaces. The latter is part of my Practice's Corporate Responsibility (CR) activities within the communities, charities and organisations we are individually and collectively part of.
I also support the St. James's Place Charitable Foundation and their CR activities.
How did you feel about your work before you decided to make a change?
I liked all my previous work, but I found it extremely difficult to have a balance between work and life.
I also had no time to dedicate to CR activities to make a positive impact in the community.
Why did you change?
As a woman and mother of three children, I always felt guilty about the little time I had to spend with my family.
Meanwhile, the gender pay gap and career progression remained an obstacle, no matter how much time I dedicated to my career.
I wanted to be able to manage my own time, resources and business progression; for me, this was only achievable by becoming an entrepreneur.
When was the moment you decided to make the change?
Following changes in my personal circumstances due to my marriage breakdown, and the realisation that I'd been unprepared for the unforeseen.
Are you happy with the change?
Extremely happy.
What do you miss and what don't you miss?
I miss travelling for work, and sometimes I miss not having a steady income.
I don't miss reporting to other people or having too-little time time to spend with my family.
How did you go about making the shift? And how specifically did you choose your new career?
A former business partner attended an event organised by St. James's Place and thought that wealth management could be the perfect career fit for me.
I visited St. James's Place's website and filled in the online enquiry form.
I had my own business providing Investor Relations advice, which I made dormant when I decided to join the St. James's Place Financial Adviser Academy.
While training at the Academy I started building my business pipeline.
It became my mission to raise awareness about the importance of financial planning within my network of friends, former colleagues and the communities I'm part of.
Financial planning was something I'd failed to do before my divorce; now, my story helps others to be prepared for the unexpected.
What didn't go well? What 'wrong turns' did you take?
So far, things have gone pretty well for me.
How did you handle your finances to make your change possible?
I was able to make the change in a short period of time, dedicating all my efforts to make it a success.
What was the most difficult thing about changing?
Not having a steady income, and having to learn to ride the emotional and financial roller coaster that a career change can entail.
What do you wish you'd done differently?
Nothing really.
I've always had a clear business plan, which I update constantly. This helps me to avoid being caught by the unexpected and to be ready for challenges ahead.
What help did you get?
The support, adaptability and trust of my children and friends to make it possible.
What resources would you recommend to others?
To succeed with a career change you have to embrace the journey with a positive attitude and ask for help when needed.
This might include outsourcing parts of your daily activities.
What have you learnt in the process?
There is no limit to what I can achieve when I believe in myself.
What would you advise others to do in the same situation?
To take short-term risks to make a career change for long-term rewards and happiness.
Thanks to our friends at St. James's Place for this story. To find out more about the Academy, visit www.sjp.co.uk/academy.
Also, find out more about St. James's Place Academy in our Retraining Directory.
What lessons could you take from Lucia's story to use in your own career change? Let us know in the comments below.