"I'd become disillusioned... I wanted to do something more meaningful with my life."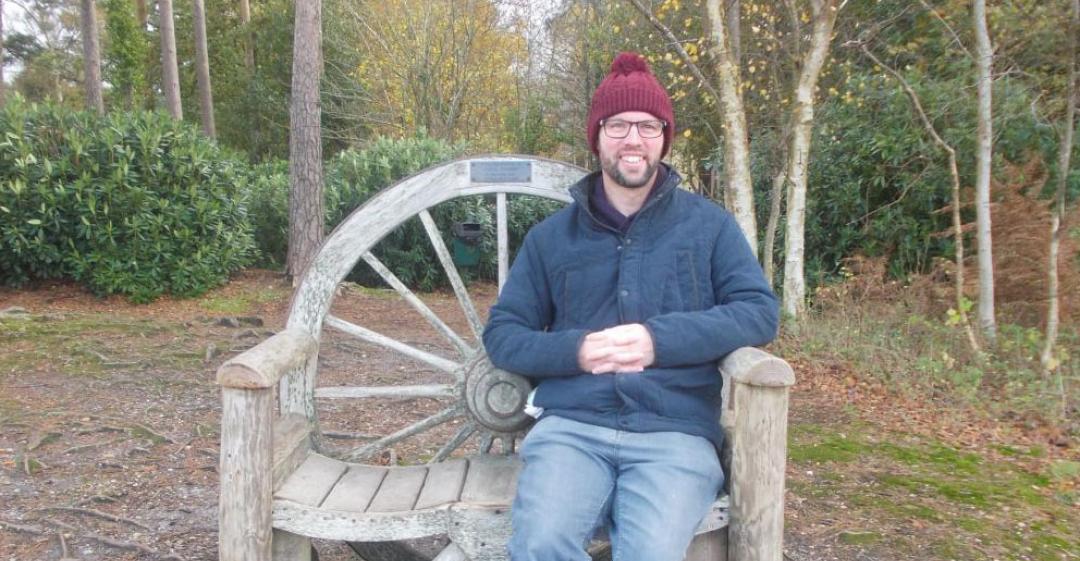 From Events to Support Work (Plus Post-shift Update)
What work were you doing previously?
I was working in the events industry as an events manager.
I sold, organised and ran a range of different events, such as team-building days and parties.
What are you doing now?
I now work as a support worker for a national charity called MacIntyre, supporting young people with autism and other learning difficulties.
Why did you change?
There were three main reasons.
I wanted to spend more time with my family (working on events meant I was away quite a bit and worked a lot of weekends and evenings); I'd become disillusioned with the events industry; and I wanted to do something more meaningful with my life.
When was the moment you decided to make the change?
I thought about making the change for a few months but finally decided to go for it after going out for a meal with my wife for my birthday about four years ago.
I told her that I'd been researching the role of a support worker and was thinking of making a significant career change, which would mean less income and making changes to our lifestyle. When she told me that she would support me 100%, my decision was made.
Are you happy with the change?
Yes, it's without doubt the best decision I have ever made.
I said to my wife recently that I'm now the happiest and healthiest I've ever been in my entire life.
What do you miss and what don't you miss?
The only thing I miss a little bit from my previous career is the 'banter' I had on-site with my colleagues when working on an event.
I don't miss the long hours, the travelling to and from events, staying away from home, dealing with annoying / rude clients and attendees, the stress of events, the drunk idiots at Christmas parties, the pointless waste of money that is spent on events.
Basically, I don't miss the events industry at all!
How did you go about making the shift?
Due to the stresses and strains of the job I was in, I fell into a vicious spiral of anxiety and mild depression.
I managed to take a step back and realised I couldn't continue with the way things were going; it was having a very negative effect on me, my wife and my little girl.
I thought back over my life to the times when I'd been at my happiest in regards to work. I realised it was when I'd been teaching out in Taiwan in my early 20s. I'd really enjoyed seeing the kids learn and develop.
I did initially look into primary school teaching but was put off by the number of stories I heard about teachers trying to teach huge classes and leaving the profession after only a couple of years.
I then came across an advert on a job site for a support worker position and started doing some more research into what the role actually entailed. I did a couple of online personality tests and spoke to a few friends, who all suggested I had the right personal traits to become a good support worker.
After chatting to my wife about making the change, I attended an open day for a charity called MacIntyre close to where I live. I got to chat to a range of different people from the charity, several of whom had also made significant career changes, and had been at the company for over ten years.
The role, the training on offer and the chance to make a difference to young people's lives really struck a chord with me. I came away from the open day thinking: "This is what I want to do and this is the organisation I want to work for".
It was then full steam ahead. I filled in an online application form, attended a one-day assessment centre and was then offered the position as a support worker. I had a to wait a couple of weeks to get my DBS checks done before handing in my notice at my existing job. It was an amazing feeling and I had no doubt in my mind that I was doing the right thing for both myself and my family.
I haven't looked back since.
What didn't go well? What 'wrong turns' did you take?
I've been very lucky in that everything has gone well.
There have been a few moments of self-doubt and slight concerns about the challenging behaviour of some of the young people I support, but I've been very fortunate that I've found a career and a company that I love working for.
How did you handle your finances to make your change possible?
My wife and I sat down and reviewed all our bills and expenses.
We now have the most basic TV package (no Sky Sports for me anymore!), cheapest phone tariff, we shop at Aldi rather than Tesco, we're more selective about going out, we'll be holidaying in the UK rather than going to any far-flung destinations, and we're just a lot more careful with our weekly expenditure.
Although my salary has effectively halved, it hasn't actually been that difficult to adjust (a lot of my old salary was going on petrol and eating out – these expenses have significantly decreased as I work much closer to home now).
What was the most difficult thing about changing?
The two most difficult things have been getting used to working with young people who can demonstrate challenging behaviour (kicking, hitting, biting, shouting, etc.) and also working shifts (I either work a morning or an afternoon shift).
What help did you get?
I read a lot of career-change websites (particularly Careershifters) and read plenty of articles about being a support worker.
The training provided by MacIntyre has been excellent. It's given me the skills I need to be a support worker.
What resources would you recommend to others?
The Careershifters website.
I'd also recommend a book called Career Change: Stop Hating Your Job, Discover What You Really Want To Do With Your Life, And Start Doing It, by Joanna Penn.
What do you wish you'd done differently?
I should have made the change sooner.
What have you learnt in the process?
I've learnt that life is way too short to be miserable doing a job that you really don't enjoy or get any satisfaction from.
I've also learnt that you really don't need to earn a huge amount to be happy. Sharing a smile or a laugh is more satisfying than any pay cheque.
And, probably most importantly, time spent with friends and family is the most important commodity in the world and far outweighs any financial reward.
What would you advise others to do in the same situation?
Go for it!
If you're not happy in your chosen job (particularly if you're working long hours and not spending quality time with your family) then make the change. Do plenty of research and perhaps volunteer before making the move.
Life is too short to be unhappy.
We caught up with Ian recently to see how his shift was working out, roughly three years on. Here's what he's been up to, and the biggest lessons he's learned.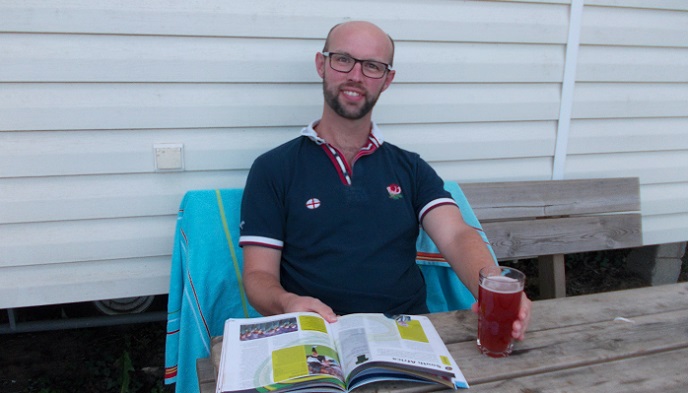 What work are you doing now, three years on?
I've recently started a new position for a charity called Nclude.
The main aim of my role is to assist and support people with learning disabilities and/or autism to gain voluntary or paid employment. I'll also be working with potential employers to educate them about the benefits of employing people with learning disabilities and / or autism.
What's changed for you in your career since we first published your story?
Initially I'd been working as a support worker for a charity called MacIntyre, supporting young people at home, in school and out in the community.
I subsequently moved to a slightly different position within the organisation, working with young adults and helping them access college courses and community activities.
Then, last year, I joined a similar charity called Talkback as a project worker, promoting self-advocacy and helping to give people with disabilities 'a voice'. I've now moved to Nclude (Talkback's sister charity) to take up my new role.
Each role has taught me a great deal, both about the people I have supported and myself.
How do you feel about your work now?
As far as this new role is concerned, it's early days, but so far, so good.
It's a varied job, which involves working closely with candidates and their families. Already I've a met a number of people who have great potential and just need the right opportunity within the workplace. The role gives me an opportunity to make a real difference to a person's life and has a defined end outcome – i.e. to gain employment (ideally paid) for the person concerned.
The job also gives me an excellent work–life balance – all the people I'll be working with live locally and I can also work from home at least one day a week.
What challenges have you come up against since making your shift, and how exactly have you dealt with them?
In my role as a support worker, there were definite times of frustration and a degree of boredom when students did not wish to engage in activities or were placed in an environment (such as a college classroom) which was not best suited to their needs.
I've also worked with a number of quite mentally challenging students. But these experiences have taught me about the importance of patience and perseverance.
I've also been lucky enough to share some fantastic experiences with the people I've supported, such as taking a group on their first ever camping trip to the Peak District, seeing a young man gain a job at a local farm and having a Three Lions / Vindaloo sing song with a group at a community centre during the World Cup!
And, since you first published my story, my wife and I have had another daughter! I'm not sure if our little Evie would have come along if I hadn't made the career change and put myself in a much better place.
How is the financial side of things panning out, and is this what you'd expected?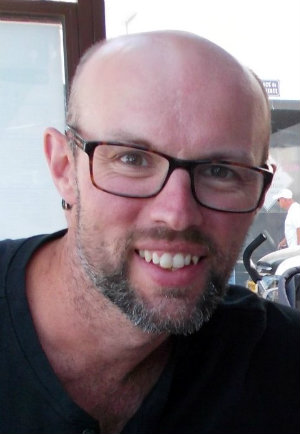 Financially, things have been absolutely fine.
When I initially made my career change my annual salary was more than halved. But the cutbacks my wife and I made helped (lowest possible mobile tariff / most basic TV package / not going out as much, etc).
Another big help was the reduction in my transport costs, as my first role and all subsequent roles have all been locally based.
My salary has steadily increased as my career in social care has progressed and, although still not at the same level as my previous earnings in the events industry, we are quite comfortable now.
What I may have lost out on in financial terms, I have gained a 1000 times over in terms of job satisfaction, time spent with my family, mental well being and happiness.
What have you learned, since making your shift?
I've learned a great deal since my career change.
I guess the biggest lessons are not to stay put in if you're not happy in a role, and to grab every opportunity that may come along.
It's also so important to try to find something that you're passionate about and see a purpose to, rather than just going through the motions. I've had a few ups and downs over the last few years and it hasn't all been plain sailing, but I only need to compare the person I was before my shift to the person I am now, to know that changing career was the best thing I ever did.
I've been very fortunate that my change has worked out and that I've been able to develop a career within social care. I got myself into a situation where I had to make a change for the sake of my own mental health and for the future happiness of my family.
I know quite a few mates who are definitely not happy with the prospect of doing their current job for the next 30 years or more. I would just say take a few steps back, think about what really is important to you and take a punt on change!
What lessons could you take from Ian's story to use in your own career change? Let us know in the comments below.