"I realised that change couldn't be worse than being stuck forever in a place I didn't want to be."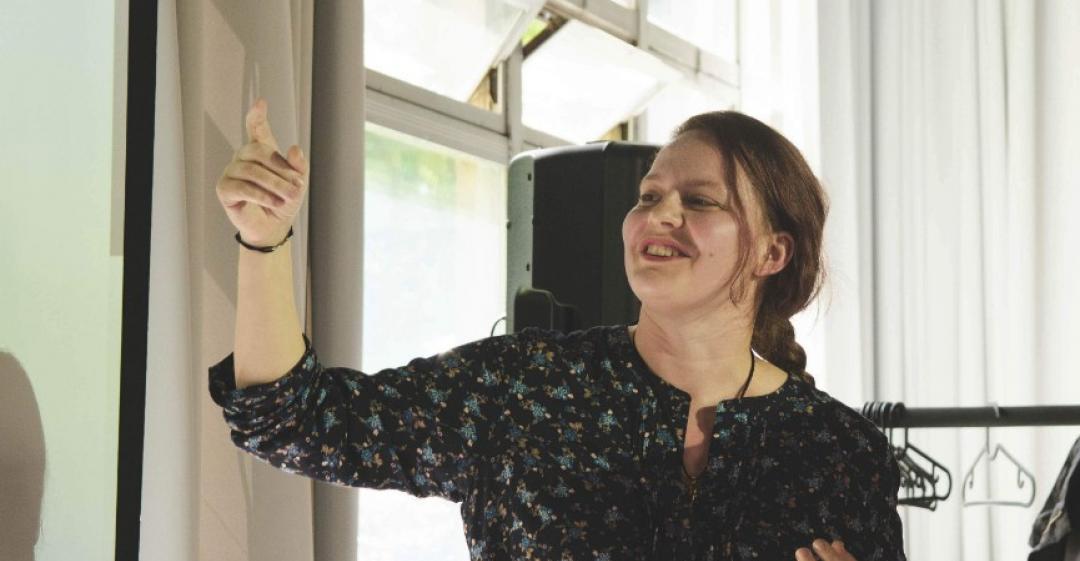 From Education to Tech
What work were you doing previously?
I studied to be a social sciences teacher, but didn't find a job in the field after finishing my studies, so I worked various jobs in education and in NGOs.
I also worked for the Ministry of Labour and Social Affairs in the Czech Republic.
What are you doing now?
Now, I work as a Junior QA analyst, in a software company that makes military simulations.
How did you feel in your work before you decided to make the change?
My last job was at an NGO, which had a great reputation.
I went there because I thought it would be my dream job. It wasn't – it turned into my worst nightmare. I quickly reached burnout.
Why did you change?
Work is probably the most important thing to me.
Yet, ironically, at that time I had no interest in the field I was working in.
I wanted to change this.
When was the moment you decided to make the change?
A friend suggested I change career, since I hated my job.
I started to think about that. I was thirty and I'd hated not just my current job but most of my previous jobs.
I realised that it didn't make sense to be afraid of change, because it couldn't be worse than being stuck forever in a place where I didn't want to be.
So, I decided to quit and start a brand new career.
How did you choose your new career?
I did some research around what else I could do.
I was drawn towards IT, and decided to go into the gaming industry, because it had always been a passion.
Are you happy with the change?
Yes, very.
I feel like I have finally found my tribe.
What do you miss and what don't you miss?
I actually don't miss anything from my previous jobs.
There's a lot of stuff I ́d like to forget completely!
How did you go about making the shift?
I started to prepare a few months before I left my last job.
I bought a new computer and I saved some money for training. I made a plan to go unemployed for half a year, so I'd have time to study, relax and get myself together properly.
What didn't go well? What wrong turns did you take?
Well, I chose a training course – it was expensive and not worth the money.
The overall quality of IT courses in Prague isn't very high (based purely on my experience and research).
Also I had some unexpected expenses, which meant I had to take a part-time job in a bar for a while.
How did you handle your finances to make your shift possible?
I had some financial aid while not working (from the state, for a few months), and also some savings.
What was the most difficult thing about changing?
Social pressure from family.
They really didn't understand what I was doing. They also thought it was a big gamble.
Their career tracks were very simple (almost everyone in my family is a doctor). They didn't understand my struggle to find my dream job, or to change track.
What help did you get?
I've had lots of support from my friends.
What resources would you recommend to others?
I did lots of online courses – on Coursera (for free) and Udemy (that cost some money).
It's corny, but the internet is full of possibilities to learn for free.
I also recommend studying at the library – the environment helped to keep me on track.
What have you learnt in the process?
Lots of technical IT stuff – I'm still learning every day.
What would you advise others to do in the same situation?
Don't be afraid that you are too old or too inexperienced to change things that are making you miserable.
What lessons could you take from Helena's story to use in your own career change? Let us know in the comments below.