"I felt like every day I spent at work was wasted."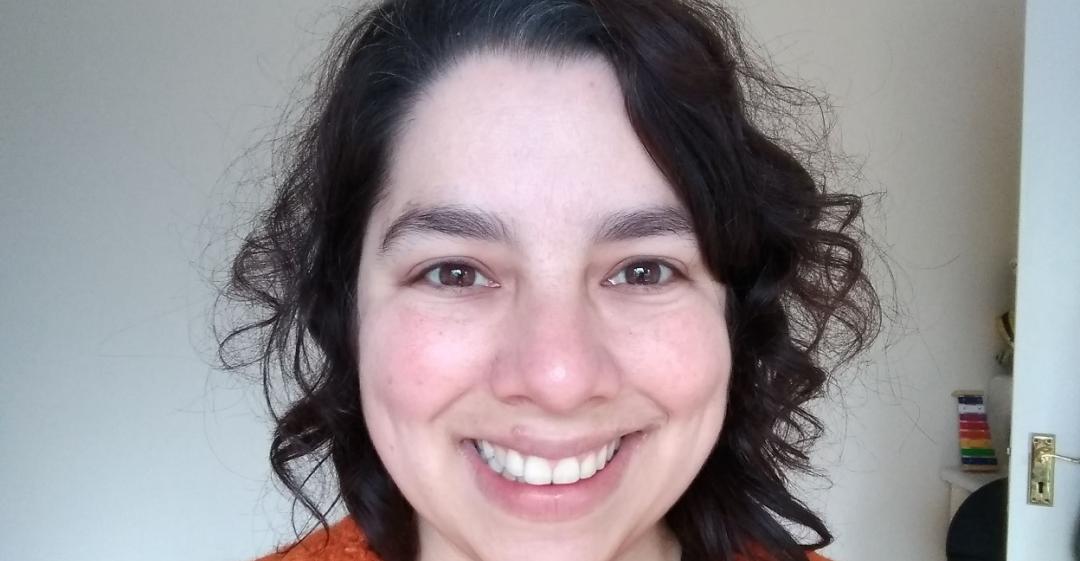 From Customer Services to Project Management (Plus Post-shift Update)
What work were you doing previously?
I was Customer Services Manager for a tech company.
What are you doing now?
I've just started an exciting new role in project management.
I'm also spending lots of time on a creative hobby I've fallen head-over-heels in love with!
Why did you change?
I was feeling very frustrated in my job.
I'd been working in customer services for years, and I could almost do the work in my sleep.
My colleagues were wonderful and the company was lovely to work for, so I wasn't unhappy. But I didn't feel stimulated or challenged by my work, and that really bothered me.
I would end each working day feeling I had wasted it. That constant feeling of frustration sapped my energy, so that all I felt able to do when I got home was sit lifelessly in front of the TV.
My partner and friends were happy to have easy jobs that paid the bills, so at times I wondered if there was something wrong with me.
But I knew I wanted more.
When was the moment you decided to make the change?
I realised that I was the only person holding me back.
I hate the idea of inconveniencing anyone. I've always preferred to go along with other people's suggestions and expectations, rather than say anything for myself.
My first career was in journalism, but that's because both of my parents are journalists, so it was expected. But I didn't enjoy having to ask strangers questions they clearly didn't want to answer.
Then I started working in customer services because a friend recommended me for a role, not because it was something I had chosen to do.
I realised that if I was going to find work I love, I would also have to find the courage to be myself, and ask for what I want.
How did you choose your new career?
I started by approaching an artist I'd been following online, and asking her for a meeting.
She makes beautiful pictures with rolled paper in different colours – a process called quilling – and I was curious to know how she had developed a business from it.
I didn't expect her to reply, so I was thrilled when she responded positively. It might sound silly, but I'll never forget how elated I felt when I saw her lovely message in my inbox!
I learned a lot from our meeting. So much, in fact, that I've taken up quilling myself. It's just a hobby at the moment, but I really enjoy being creative.
I've also just started a brand new role in project management.
It's a job I've never done before, but I thought the company and the people sounded fantastic. The role also brought together some elements of work I really enjoy, such as collaborating with others and doing detailed, challenging work I find meaningful.
In my application and interview, I decided to talk honestly about the kind of work I was really looking for, rather than just saying whatever I thought the company might want to hear.
I felt that if I was truly myself and they didn't want to hire me, then the role wouldn't be right for me. But I was offered it straight away!
Are you happy with the change?
Yes.
My project management role is still very new, so it's hard to tell if it's going to work out in the way I hope it will, but it's started really well.
I know I'm going to learn a lot, and I won't be afraid to speak up if there are other areas I'd like to get involved in.
I'm also really enjoying the quilling. Not only do I absolutely love it, but I've also discovered I'm good at it. I hope that one day, I might be able to make a business from my art.
I feel like I'm using my days better in every single way. Because I'm constantly challenging myself I'm much happier, and this has impacted positively on my home life.
It sounds strange, but I'm even feeling motivated to clean my house more regularly!
What do you miss?
The people I worked with in my previous role were lovely, so I miss them.
Sometimes I wish I could have moved them all with me to my new job!
How did you go about making the shift?
I read a motivational article on the Careershifters website, and that encouraged me to sign up for their Career Change Launch Pad.
The course helped me think about what I'm really good at, then test out some of my ideas in a safe and supportive space.
It also helped me discover the confidence to be bold and ask for the things I really want.
What didn't go well? What wrong turns did you take?
I thought I knew a lot about marketing, because I had done some marketing tasks in my previous role. At one point, I even considered starting a marketing business.
A friend of mine was applying for a business grant, so I decided to offer some marketing assistance to help with her application.
That turned out to be much more complicated than I realised, and I had to admit I didn't know as much as I thought.
I had to tell my friend to speak with a marketing expert instead, which made me feel like a failure at first.
But that experience taught me to focus on the things I really enjoy.
How did you handle your finances to make your shift possible?
I've always been very cautious about money, which is one reason why my career shift hasn't involved self-employment yet.
I don't feel that being my own boss is a decision I can make from a financial point of view now, but that might change in the future.
What was the most difficult thing about changing?
I suffer from impostor syndrome.
Wherever I work, I worry about being unmasked as completely unsuited for the job.
So now I'm doing a role I don't know very much about, it's easy to imagine all the ways it might fail.
But I'm learning more every day, and my colleagues are really encouraging.
What help did you get?
My partner helped keep our young son entertained, while I did things like analysing my skills and planning my shift.
Reaching out to my friends and family was also an eye-opener.
I've got four siblings, and I thought I knew everything about them. But when I asked if they knew anybody I could speak to about interesting work, I ended up with some fantastic contacts I didn't know they had!
What have you learnt in the process?
I no longer hold back if I want something.
That has made me believe that if I want to try something new, I can just go for it. And if it doesn't work out, then it's not the end of the world – there are always other things to try!
What do you wish you'd done differently?
I wish I'd discovered quilling earlier in life.
It would be wonderful to create a business from that, but it's something that could be in my future.
What would you advise others to do in the same situation?
Try to develop some self-awareness before you begin a career change.
If you know how you tend to react in certain situations, then you'll be better equipped to deal with the confusion and chaos that change brings.
We caught up with Laura recently to see how her shift was working out, roughly two years on. Here's what she's been up to, and the biggest lessons she's learned.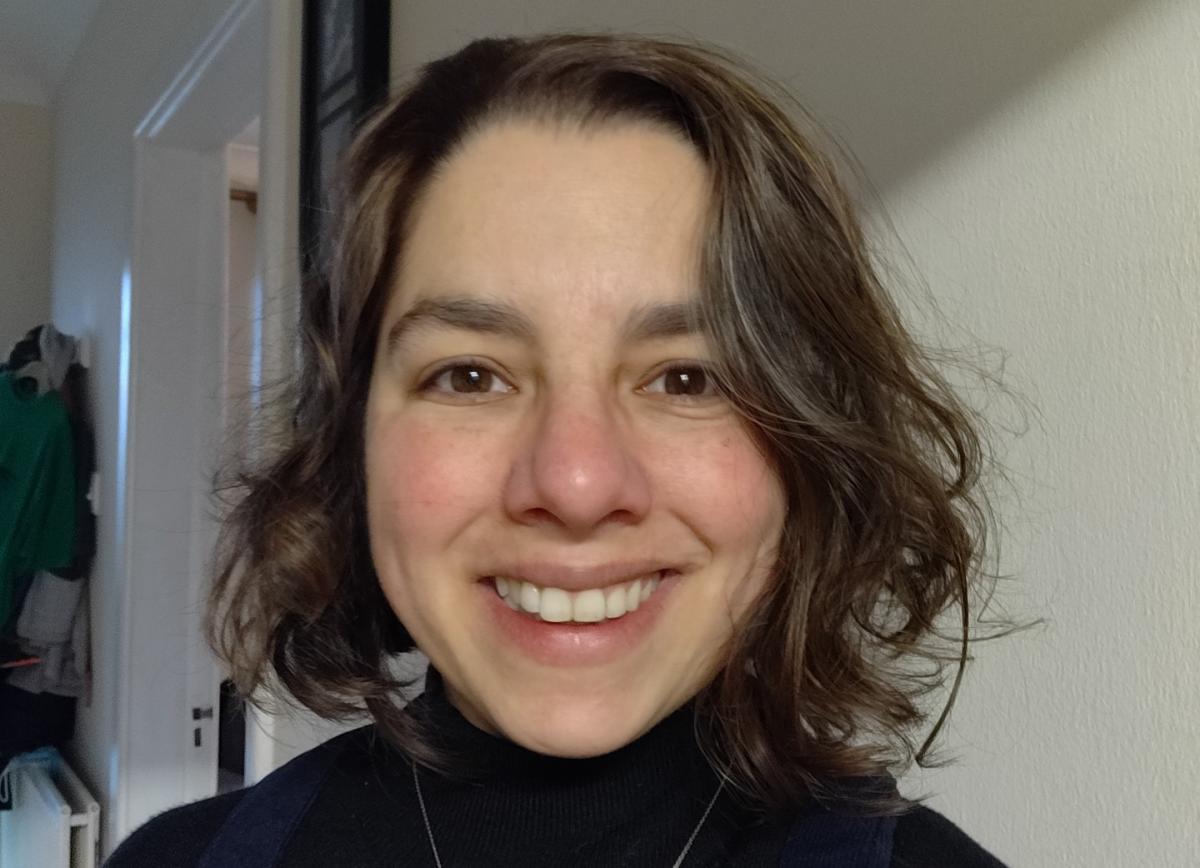 What's changed for you in your career since we first published your story?
When I originally shifted into my new role as a Project Manager, I couldn't believe my luck.
I'd just landed a great job in a big, stable company, with lots of friendly colleagues, and a higher salary than I was earning before.
I thought to myself, "This is how you make a shift!"
But only six months later, I discovered that nothing about my shift suited me. Working in a big company made me feel anonymous, and I wasn't enjoying my job.
I ended up feeling even more miserable than I had before I shifted – I'd regularly come home from work and burst into tears.
I wondered what was wrong with me. Not only had I successfully started a new career, I was earning more money than I ever had. But I felt so lost, and I craved a sense of balance in my life. I knew that if I was ever going to be happy, I would have to find something else.
With my partner's blessing, I left that job, then spent the next three months thinking about and reflecting on what I truly wanted from a career.
I re-visited some of the Launch Pad exercises, and spent some time seeking out people who loved their work, so I could speak to them and discover their secrets! It didn't matter what they did; for me it was all about how happy their work made them feel.
I ended up speaking with a friend who just happened to be working in Customer Services, as I had pre-shift.
I asked him why he was still doing Customer Services work, and his answers reminded me of the things I'd loved about it myself, such as having an opportunity to help people, troubleshooting technical issues and then getting to the bottom of them.
Our conversation made me think that perhaps it wasn't Customer Services I hadn't enjoyed, but the companies I'd been working for.
Using the Launch Pad resources as a guide, I planned a brand-new shift... back into my old work! But this time, I tried to get as clear as I could about which aspects of a job would make me happy, so I could give myself the best possible chance of finding them.
I realised that a company's values and ethics were extremely important to me, but also that I didn't want to work in people management anymore, doing unhappy things like making people redundant.
I just wanted to focus on supporting a smaller company that made or did something I believed in myself.
That's exactly what I'm doing now.
How do you feel about your work now?
It sounds strange, but returning to Customer Services almost felt like coming home.
I didn't have to re-train, and helping and supporting others is something that comes naturally to me.
Now I get to do that in a company whose values reflect my own, which is amazing!
I haven't stopped being 'arty' in my free time either – I'm still doing the quilling for fun, just for myself, and I love it.
I don't think I'll ever stop shifting in my head, though. For example, I've recently developed a love of programming, and that has potential to become a future shift!
What challenges have you come up against since making your shift, and how exactly have you dealt with them?
At first, I worried that returning to Customer Services might give the impression that I was going 'backwards' in my career.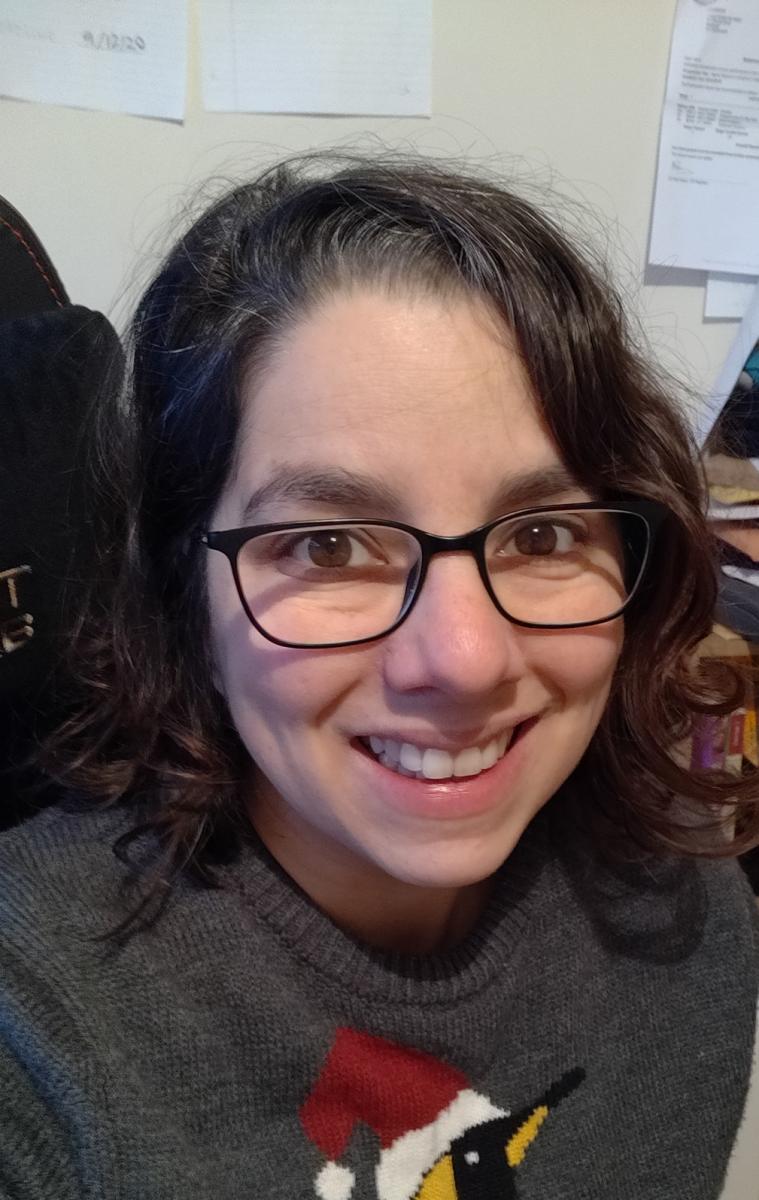 But I soon realised that my wealth of previous experience was invaluable. It made me feel confident about asking for exactly what I wanted, in a way I may not have felt if I was pursuing a brand-new area of work.
For example, I knew I wanted to work mostly from home, so I sought out roles that were designed for remote working, even though they were much more coveted and harder to find.
My friend helped me make a list of companies to approach, and I was completely honest and open about what I was looking for. That helped enormously when it came to finding the right role.
How is the financial side of things panning out, and is this what you'd expected?
In my post-shift role, I'd been really well paid for six months, which had allowed me to save some money.
Those savings meant I could concentrate on reflecting and finding the right job, without the pressure of having to find work immediately.
I may not earn as much these days, but I'm far happier! Earning lots of money is great, but I was tired of being sad.
Luckily, my partner was very supportive, and we made small cutbacks where we've had to.
What have you learned, since making your shift?
Being clear and honest about what you want – and what you don't – not only allows you to find the right kind of work, it gives other people the opportunity to help you. It's amazing how many doors start to open, once you start talking about what you're really looking for.
I also think that leveraging your previous experience, and making connections from that to the work you're looking for, can really help when it comes to making a successful shift.
This helps employers to visualise you in the role, but it's also a reminder of how much you genuinely have to offer – and we all need that every now and again!
What lessons could you take from Laura's story to use in your own career change? Let us know in the comments below.
Laura took part in our Career Change Launch Pad. If you're ready to join a group of bright, motivated career changers on a structured programme to help you find more fulfilling work, you can find out more here.