"I left work every day feeling drained and demoralised. Something had to give."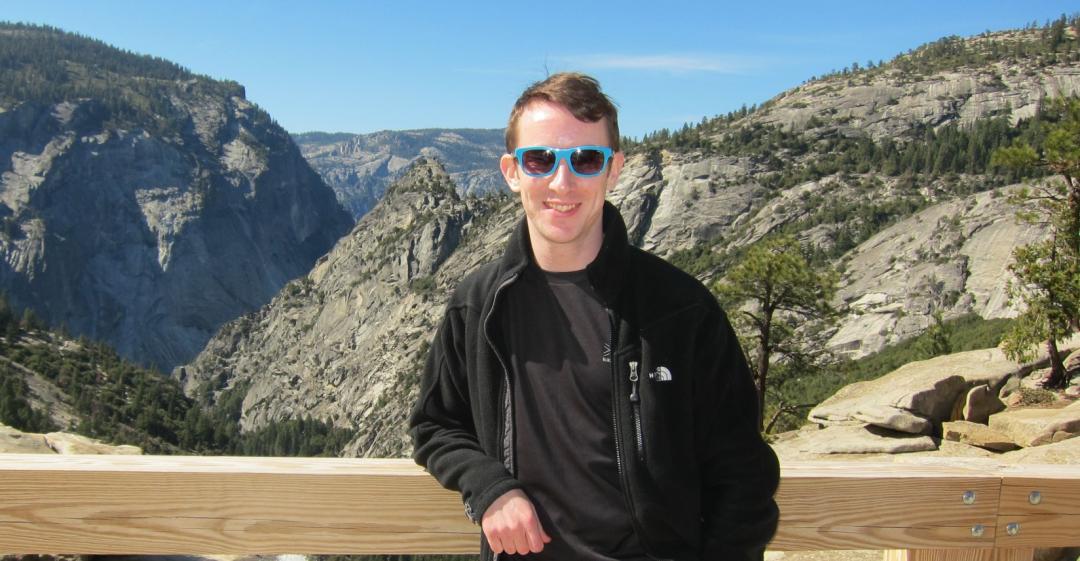 From Corporate to Not-For-Profit
What work were you doing previously?
I was Talent and Development Project Manager in a large corporate company.
What are you doing now?
I'm Senior Project Officer for a not-for-profit organisation that deals with sustainability and climate change.
Why did you change?
I didn't have any clear ideas about what I wanted to do after leaving university, so my career chose me.
I'd just moved to London, and I needed to find a job quickly. A friend recommended me for a role in talent and development, and since I've always been a 'people person', I thought it would be a good fit.
But the day-to-day work felt meaningless. Nobody seemed to value my contributions, and I resented the fact that I was only in the job because of circumstance, not choice. I used to come home at the end of every day feeling drained.
I was also demoralised by the lack of opportunities for progression. I started to question why I was working so hard all the time, when there was nowhere for me or my career to go.
When was the moment you decided to make the change?
It was the realisation that I'd spent five years in a role I hated, doing work I didn't believe in.
I'd only stayed for so long because I didn't know what else I could do. But I knew that if I was ever going to be happy in my work, that would have to change.
I also knew that if I carried on in my draining job, I wouldn't have the time or the energy to explore new ideas.
So, I decided to hand in my notice, and throw myself straight into finding a new and fulfilling career.
How did you choose your new career?
I wanted to do something meaningful.
I'd developed a keen interest in sustainability, but didn't know how I could turn that into a career.
I decided to find out as much as I could, so I started making connections using tools like LinkedIn, taking a dedicated 'Sustainability in business' course, and attending networking events.
Through all of this, I realised that climate change was an area that really fired me up. I got excited whenever people started talking about it, and I knew I wanted to get involved in some way.
Are you happy with the change?
Yes!
I'm spending my days making a genuine difference, working with large corporate organisations on their climate-change policies.
I'm also happy that I get to use the project management skills I've honed throughout my career. I began my shift thinking I'd find something completely different, but it turned out that I just needed to believe in my work.
However, I've realised that career change isn't finite. It's an ongoing process of discovery and refinement, which means I won't be scared to try more new things in future.
What do you miss, and what don't you miss?
Although I don't miss anything about the job itself, I do miss some of the people I used to work with.
But because I valued those relationships, I've managed to maintain them outside of the workplace, which is something I'm very grateful for.
How did you go about making the shift?
My shift was a gradual process – it definitely didn't happen overnight!
I signed up to Careershifters' Career Change Launch Pad to help me structure my shift activities, find support from people in the same position as me, and harness the energy and motivation I needed to get started.
I started by attending lots of free events, to find out more about sustainability as a career choice. I'd then use email and LinkedIn to follow up with individual contacts, asking questions about their work.
I also did some volunteering for a non-profit organisation, as a note-taker – which meant going to lots of different meetings, and learning a great deal in the process! I got to attend their networking sessions afterwards, too, which were fantastic for building even more connections.
Through networking, I ended up meeting someone who created a paid internship in the company they worked for, especially for me.
The company needed some of the skills I already had, and the internship offered me an opportunity to work in the sustainability space, so it was perfect.
How did you handle your finances to make your shift possible?
I'd built up some savings, so when I decided to leave my job, I knew I would be covered financially for a little while.
I was lucky in that my sustainability internship was paid, and I also did some part-time project management work on a freelance basis. That felt like a backslide at first, but it helped me pay the bills as I worked on my shift.
What was the most difficult thing about changing?
Keeping the faith, both in myself and the career change process.
Doubts crept in on many points along the way, when I questioned whether I was doing the right thing, and even if I was really capable of changing my career.
After my internship finished, I found a job in sustainability, working for a small charity. Unfortunately, that particular role didn't work out, which gave my confidence a huge knock.
But that experience helped me build the resilience I needed to keep going. I was determined to make my career change work.
What help did you get?
I love people, so I really enjoyed making authentic, valuable connections.
The Launch Pad course included dedicated activities that helped me reach out to potential connections.
I found that everyone I approached was more than willing to answer my questions, and help me learn more about sustainability as a career choice.
What have you learnt in the process?
Forging connections and building genuine relationships was the key to my shift.
I didn't know much about sustainability, or the type of work I wanted to do, and at first I worried about sharing that. I didn't want to come across as naive or silly.
But being honest, open, and curious meant that people opened up to me in return, and most were so willing to answer my questions. Taking the time to personalise each message I sent helped, too. I wasn't only interested in people's jobs, but in what made each one tick.
Networking also turned out to be a revelation! Even though I love people, the idea of being in a huge roomful of them made me feel nervous, especially when the word "networking" implies that everyone is just there to sell.
I had to drag myself to the first event I attended. But once I started chatting to different people, I realised how fascinating it was to hear more about them, and learn about a subject I was genuinely interested in.
What do you wish you'd done differently?
I wish I'd started my shift sooner.
I've always been a very considered person, procrastinating over every decision I make. But I found there was something truly electrifying about being brave, and just going for it!
Throughout my shift, I celebrated every mini-success, and that helped me build the confidence and momentum I needed to power on.
What would you advise others to do in the same situation?
Listen to yourself, because deep down you probably know what kind of work you want to do. From there, it's all about testing ideas and finding the right support.
Take time to build meaningful connections, lean on them when you need to, and try not to listen to those whispering voices of doubt along the way.
Your confidence and bravery will build each time you try something new, and although you will probably experience a few setbacks, the rewards will most likely be worth it. So keep going, and trust in the process.
Ross took part in our Career Change Launch Pad. If you're ready to join a group of bright, motivated career changers on a structured programme to help you find more fulfilling work, you can find out more here.
What lessons could you take from Ross's story to use in your own career change? Let us know in the comments below.