"I became ashamed of my job, always trying to shorten or completely avoid the topic in conversation."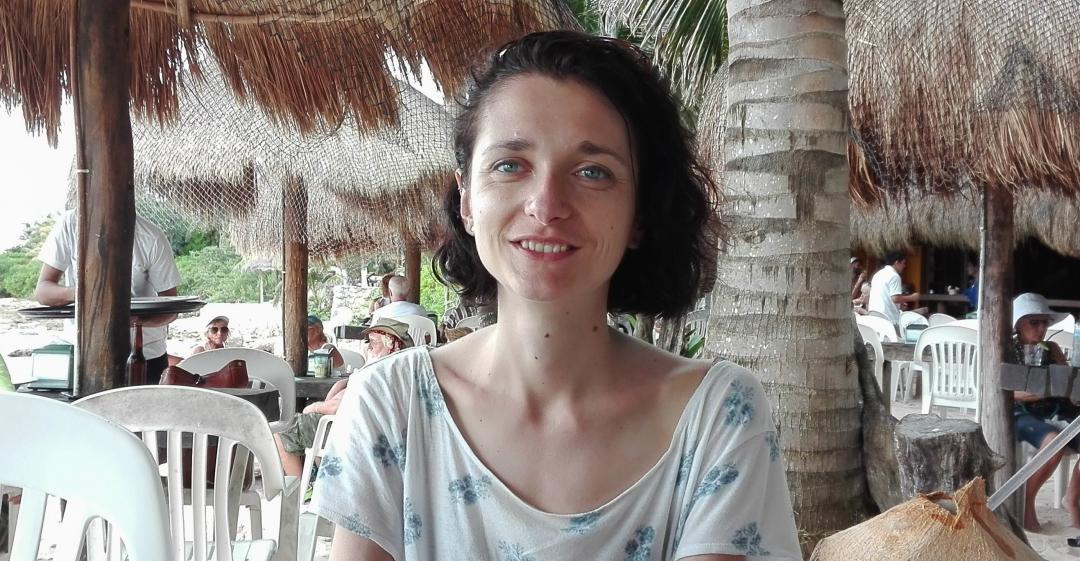 From Corporate Life to Social Impact
What work were you doing previously?
I used to work for one of the world's biggest oil corporations.
To start with, I did this part-time, alongside my studies. Even though my study field, passions and interests were somewhere else, due to the economic crisis, its aftermath and 50% unemployment rate of the young workforce, I stayed at the company even after my graduation to be on the safe side.
When the job market improved, I decided to change to the food and beverage industry, where I worked for another corporate giant.
What are you doing now?
I work with a social enterprise, Venture with Impact, which provides programmes for remote-working professionals and matches them with pro-bono opportunities abroad based on their interests, skills, and schedules.
I'm responsible for Venture with Impact's Public Relations and Community Outreach, with free rein and full autonomy to roll out all my ideas.
On top of my work for Venture with Impact, I also volunteer with a non-profit organisation, BEAM – an educational centre for Burmese migrants in Chiang Mai, Thailand – where I support the centre's communication activities and outreach.
How did you feel in your work before you decided to make the change?
Throughout my corporate career, I felt that my role had very little impact within the entire structure.
This is understandable given the size of such businesses, but when I was asked the basic question 'What do you do?', I was never able to properly explain it to somebody from outside the company. I became ashamed of my job, always trying to shorten or completely avoid the topic in conversation.
I also felt that none of the roles I had were right for me. Some of them were difficult and I felt anxious about not being able to achieve what I was expected to do. On the other hand, for some roles I was perhaps overqualified, finishing all tasks with ease in a short time.
I spent days and months in boredom. To fight it, I came up with proposals for my superiors, asked for more tasks, to learn something new or to be internally moved, but the corporate environment and long approval procedures, strict budgets and talent development plans burned most of my ideas, despite them being appreciated by management.
I became stuck. Simply job-hopping wouldn't solve the root cause of my dissatisfaction. I was desperately searching for a change and I realised I would have to look outside the corporate structure.
Why did you change?
I've always had a passion for communications.
I'd gained a good theoretical background in the field during my studies, but unfortunately, wasn't able to turn it in an profession.
My corporate roles had always broadly depended on communication skills and strategic approach, but I was never able to convince the management to find me a complex role combing all aspects of a professional profile in communications. Due to the fact that I was missing some pieces of a standard communications skill set and experience, I failed at many job interviews.
I realised that I had only two options – to stay in a corporate set up, unhappy with work that I didn't really like, or to find an alternative.
When was the moment you decided to make the change?
Due to the company restructure at the last company I worked for, my role, work conditions and environment changed to the point that I wasn't able to bear it anymore.
In every day, every interaction, every work task, I felt a deep personal disagreement.
I knew that if I didn't finally take an action, it would burn me from inside.
How did you choose your new career?
Browsing the internet to investigate career changes which were neither job-hopping, nor unpaid internships (I was too old to be an intern and do entry-level work), nor running my own business (so far I'd had no aspirations to become an entrepreneur), I came across the concept of skills-based volunteering.
As I researched the topic and found related and well-reviewed programmes, I quickly realised that this was something I wanted to do.
Knowing that I wanted to develop my skills in external communications and PR, I applied for membership at MovingWorlds.org, an organisation matching professionals who want to broaden their skills by volunteering, with associations, projects and NGOs missing experts in various areas.
After two or three months, based on my preferences and interests, I was matched with Venture with Impact. I went through a two-round interview process (similar to any standard job interview) and was selected by the startup CEO as a collaborator.
I very soon figured out that I had found my place.
Are you happy with the change?
I am glad that after almost two years of hesitating, I am where I am.
The speed of learning, interactions and level of everyday inspiration are overwhelming. I feel that I've finally jumped on the right wave to defeat the inner ghost of dissatisfaction.
What do you miss and what don't you miss?
There are not many things that I miss.
Business-class flights, five-star hotels, and other corporate benefits have never held any special appeal for me.
On the other hand, I'll always highly value having worked with many smart people and C-level managers who gave me a lot of insight, and taught me about power and leadership.
How did you go about making the shift?
The planning and decision to do it were more difficult than the shift itself.
One Friday afternoon, I closed the door of the corporate office and became unemployed with an air ticket to Thailand, Venture with Impact's programme destination.
There were no strong emotions. I felt some relief that a personal block had been removed and open to whatever would come next.
I was ready to take the challenge.
What didn't go well? What wrong turns did you take?
I had to catch up very quickly with the rapid development of external communications and PR in the digital era.
I had to absorb the theory, learn to use new tools and applications all by myself and quickly adapt to constantly developing requirements. Time was my big enemy in trying to achieve my own goals – I had to learn and deliver results within three months, the initial agreement that I'd made with Venture with Impact.
I also had to adapt quickly to remote work. Flexible working times feel very different from the 9–5 rhythm. I had to create new working rituals and be disciplined in order to stay focused. For the first month, I ended up working many hours overtime and had some doubts about whether my decision had been a good one.
That settled down. Today, I am very happy that I stayed the course.
How did you handle your finances to make your shift possible?
I had been saving all my corporate bonuses from the last two years in order to be ready for a change.
Even before knowing how and when I would make my shift, I wanted to be financially ready for any situation, whether that would be a career break, moving abroad for a job, or something else.
Once the decision was made, I also had to become much more modest in my spending and think carefully about what I really needed to buy. For the first few months, I had to cope with having no income, but little by little I managed to find several sources of income working for arts and culture-related short-term projects to cover at least some expenses during the first weeks of my shift.
What was the most difficult thing about changing?
It sounds like a cliché, but I think the most difficult thing was to leave the comfort zone of a regular and satisfactory salary (which in my case was never an astronomical sum, but an OK one to get by with).
It was also difficult to give up the certainty of having a stable, though unsatisfying, job for a complete unknown.
What help did you get?
Even though I've encountered a lack of understanding from some friends and family members, most of them have supported me from the very beginning.
My idea sounded a bit crazy to them, but I had a lot of sympathy, support and best wishes for my adventure.
A big source of inspiration to move on with my plan was reading testimonials of people who'd participated in similar programmes. I was able to see where their decisions had taken them. I saw only personal and professional blooming, deep experience and ownership of one's life – hardly ever a story with bad ending.
What resources would you recommend to others?
I would recommend to anybody considering a career change to learn more about skill-based volunteering.
It's still a little-known concept, yet very powerful. It can help an individual to develop personally and professionally, and employers gain team members with new insights and skills.
There are many national and international programmes. Skill-based volunteering placements are accessible either provided by organisations like MovingWorlds or Venture with Impact, or self-arranged by making an agreement with a specific non-profit based on individual interests, occupation and time.
What have you learnt in the process?
I've learned to be flexible and adaptable to everyday changes.
I've become an owner of my time, organising it to manage my work as well as my life and general interests.
I've learned to work remotely and become used to it, as well as seeing its advantages, such as being able to travel.
I've also learned to live with less and enjoy the simple things in life.
What would you advise others to do in the same situation?
I encourage everybody who is long-term dissatisfied with his or her job and starts falling into depression and negativity to take action.
Constant complaining does even more harm, and staying in such a state damages personal well-being.
It needs a bit of bravery and boldness, but sometimes the less realistic and common paths lead to the most desired outcomes.
To find out more about Venture with Impact's programmes, visit: www.venturewithimpact.org.
Also, find out more about Venture with Impact in our Retraining Directory.
What lessons could you take from Vera's story to use in your own career change? Let us know in the comments below.