"I couldn't see anyone five years ahead of me whom I wanted to emulate."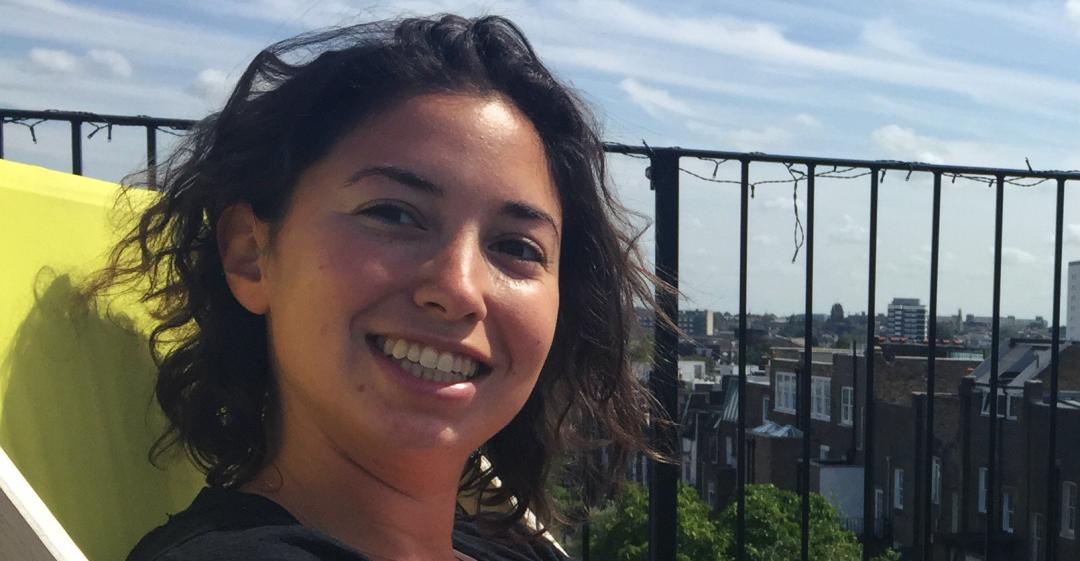 From Consultancy to Start-up
What work were you doing previously?
I worked in management consulting, focusing primarily on retail customer experience.
A lot of my time was spent helping retailers to better understand their customers, and then to design experiences to meet their needs. I also did a bit of organisation design and employee experience.
What are you doing now?
Now I manage Strategic Projects for Winnow, a tech start-up helping to cut food waste in half in commercial kitchens.
How did you feel in your work before you decided to make a change?
On a day-to-day basis, I liked what I was doing.
The people were smart and engaged, and working on projects meant I never had time to get too bored.
But, in terms of the bigger picture, I didn't feel like there was enough purpose behind what I was doing.
Why did you change?
I never planned on staying in consultancy for the long term.
It was more something to give me a breadth of experience, so that I could understand the sectors I did and didn't like.
It did give me breadth – I had clients in retail, oil and gas, travel, IT, telecoms, and government. However, although it was a great learning experience, I didn't actually enjoy any of these sectors that much, and I realised that I didn't like working in big, slow-moving organisations.
I was also conscious that I couldn't see anyone five years ahead of me whom I wanted to emulate, which for me was a sign that this wasn't a long-term career.
When was the moment you decided to make the change?
I was stuck on a project where I wasn't learning anything, and didn't feel like I was contributing to something I cared about.
It gave me time to reflect on what mattered to me, and what I found energising.
I realised that all the things at work I found energising – building a culture, shaping projects, developing myself and others – weren't what I was spending the majority of my time doing.
How did you choose your new career?
I joined the On Purpose Associate programme, which aims to help experienced professionals transition into business for social good.
It was a perfect fit for me, because I knew I wanted to do something more purposeful, but I wasn't sure in which sector.
It gave me a year to explore the social sector more broadly; coaching and mentoring to help me discover what I felt passionate about; and, most importantly, my first placement at Winnow, where I work now.
Are you happy with the change?
Very happy!
At Winnow, a lot of my job is similar to being an internal consultant, so on a day-to-day basis, some of what I do is quite similar. However, now I'm doing it for a cause I really care about, in a sector which I think has the potential to bring about large-scale change, and I get to be at the heart of one of London's most exciting tech start-ups.
What do you miss and what don't you miss?
I was worried that I'd miss the variety of consulting, but in reality my job is probably more varied now than it was before.
Sometimes I miss the structure and maturity of my old company – but now I get to build it as the company grows.
How did you go about making the shift?
There were a few elements from the On Purpose associate programme which I really think helped me to shift into a role that fits me.
Firstly, having a coach was invaluable. My coach made me do exercises like listing out at the end of the week what made me feel energised – that way towards the end of the programme we had a ready-made list of the types of things I would look for in a job.
Secondly, I appreciated just having the space to engage across the sector and understand the different types of business models that exist. I learnt that something purely on the social side wasn't for me, but mission-led business aligned more with my values and skills.
What didn't go well? What 'wrong turns' did you take?
It wasn't so much a wrong turn, but my second On Purpose placement didn't suit me nearly as well as my first.
It helped me realise the value of understanding the culture of an organisation, and how hard this can be to do from the outside. On paper, that placement was a perfect fit, but the reality differed quite a lot.
How did you handle your finances to make your change possible?
I'd always been good at saving during my more lucrative consultancy years, but I did have to realign a lot of my social plans.
I started cooking for friends a lot more, running instead of 'gym-ing', making packed lunches – all things I should probably have been doing anyway.
During On Purpose, I also did a bit of freelance consulting on the side, which really helped.
What was the most difficult thing about changing?
Explaining to my parents, family and friends why I would want to move from a lucrative, stable career into something less paid and more risky.
There's a bit of a generational gap, so that was tough.
What help did you get?
Aside from the On Purpose programme, my old consultancy firm was amazing.
Once I'd articulated what I wanted and why, they were incredibly supportive and enabling.
What have you learnt in the process?
I've learnt that immersing yourself in a different world is really fundamental to figuring out your place in it.
I think one of the reasons a lot of people are scared of making a career shift is that the world outside their own experience is unknown.
What would you advise others to do in the same situation?
I'd advise people to spend a lot of time exploring what they're really passionate about – go to events, read books, ask people on LinkedIn for a coffee, and then don't be afraid of asking for what you want.
On Purpose recruits twice a year for their Associate Programme. To learn more, visit www.onpurpose.org.
Also, find out more about On Purpose in our Retraining Directory.
What lessons could you take from Sasha's story to use in your own career change? Let us know in the comments below.