"You're in the driving seat. You can make a change if you're just brave enough to take the first step."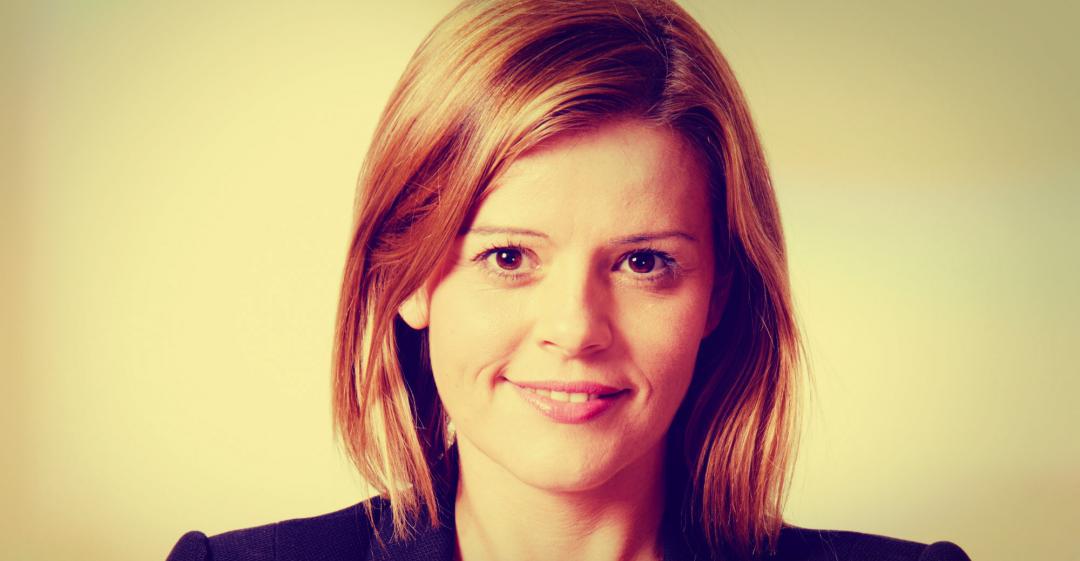 From Big Corporate to Fast-growing SME
What work were you doing previously?
I've spent the vast majority of my career leading teams within the HR / Resourcing space in the retail industry.
This has involved working for market-leading brands such as Pizza Hut, The Arcadia Group, House of Fraser and most recently Amazon, where I headed up the UK Operations hiring team.
I also led the Amazon Centre of Excellence team for Europe, with responsibility for all EU Resourcing projects.
What are you doing now?
I'm now the Head of Talent for Carbon Law Partners, a commercial law firm that believes there's a better way for business and law to work together.
It's a shortcut for fast-growing, enterprising and disruptive businesses to call on expert legal advice. I'm responsible for ensuring we have the right people strategy in place to support our growing business – attracting, recruiting and developing the brightest and best talent.
How did you feel about your work before you decided to make a change?
I've always really enjoyed what I do.
I've always been very driven and have continued to push myself to the next challenge and work for market-leading brands.
Why did you change?
Having worked for large corporate businesses in a talent capacity for many years, I'd reached a stage where I felt I needed a change.
This was partly driven by the desire to give something back to people, and in doing so, to find increased personal fulfilment in my role. At the time I wasn't sure how I'd get there, but there definitely was a clear desire to find a new challenge which could help and support people in some way.
When was the moment you decided to make the change?
I'd been thinking about making a change for a little while.
There wasn't a defining moment as such; it was more a feeling that built over time. During the summer about three years ago, I finally decided to take the step and follow the calling!
Are you happy with the change?
Yes, 100%!
At the beginning it was quite scary. I wasn't sure how I would channel my experience and expertise in a way that could truly support people and give back.
But it was incredibly empowering to go on a journey of self-exploration. Not only did I realise what I wanted to do work-wise, but also I discovered some really interesting stuff about myself. Being in the driving seat is a very uplifting experience.
What do you miss and what don't you miss?
For me the most important thing is the people you work with. They share a journey with you.
I've been lucky enough to share some incredible experiences with some great people along the way.
What don't I miss? Without a shadow of doubt, I don't miss the early morning flights to Luxembourg!
How did you go about making the shift? And how specifically did you choose your new career?
I started to explore different avenues and options.
That's when I discovered Careershifters. Something about them clearly resonated with me. I loved the brand. I loved what the team were striving to achieve. I decided to get in touch, and introduce myself, with no expectations as to where I would go from there. It was such a nice surprise to get a speedy response from Richard, the founder.
From that point forward, I had some great conversations with the career coaches there. I got involved with the workshops they were running and I found myself thinking that this could be something I could really enjoy and add value to. I reflected on the fact that I'd actually done a lot of coaching throughout my career but had never really put a label on it.
I love working with people, and I wanted to do work which genuinely gave back to others. So that's what I did! I trained as a coach and started my own career coaching business which I ran successfully for two years.
During that time I specialised in career change and ran a programme engaging with mid-senior level professionals who wanted to find more fulfilling work. I also supported corporate businesses in a leadership development capacity. It was great fun and hugely fulfilling to help so many people achieve life-changing goals.
But the story didn't end there! Just when I thought I had found my niche, I discovered Carbon. I spotted the opportunity to tie all of my experience together and work in an end-to-end talent role, in an environment that enabled me to fly. I would be working with like-minded entrepreneurial individuals who, like me, wanted to push boundaries and strive to deliver the best possible proposition for their clients.
Added to that, it was a chance to work in a completely different industry and bring a fresh perspective to the legal world.
What didn't go well? What 'wrong turns' did you take?
I don't think there is such a thing as a wrong turn.
As long as you keep moving forwards, following your instincts and doing what feels genuinely right at the time, then really you can't go wrong. It's all one big learning experience.
How did you handle your finances to make your change possible?
I'd been thinking about making the change for a while and so I'd prepared for that.
When you're in the position of starting your own business, it's important to be realistic about how your business will build over time. Plan ahead financially.
What was the most difficult thing about changing?
Change is always going to throw up challenges.
I moved from working in a large corporate environment to building my own business, and then on to working in a different sector entirely. It takes agility, flexibility and an openness to embrace new ways of working, but I personally thrive on that. And I do love a challenge!
What help did you get?
Throughout my career I've built an extensive network of professional contacts who've been very supportive of my career journey.
I'm also fortunate to have a great personal network who have believed, supported, and understood what I want to achieve.
What have you learnt in the process?
That you're in the driving seat. You can make a change if you're just brave enough to take the first step.
It's all about small steps. If you trust your instinct and follow your curiosity, you will head in the right direction. There are no wrong turns as long as you are moving forwards.
That it never really ends – it's one big adventure!
What would you advise others to do in the same situation?
Take the first step. Small steps lead to big steps.
Launching yourself in a new direction outside of your comfort zone is going to be uncomfortable at first. That's natural. But over time this will breed confidence and courage to keep pushing your boundaries. It will absolutely be worth it as you are about to embark on a truly life-changing journey.
Keep following your instincts. Don't overthink things. You'll end up confusing yourself! Keep being curious and when something resonates, note it down and ask yourself why.
Surround yourself with key supporters. Whether that's working with a group of people like Careershifters, or investing in a personal coach, I'd highly recommend having a key support network to help you through the change and hold you accountable.
To find out more about Linda's work, visit www.carbonlawpartners.com.
What lessons could you take from Linda's story to use in your own career change? Let us know in the comments below.