"I couldn't carry on doing something that brought me nothing but a feeling of emptiness."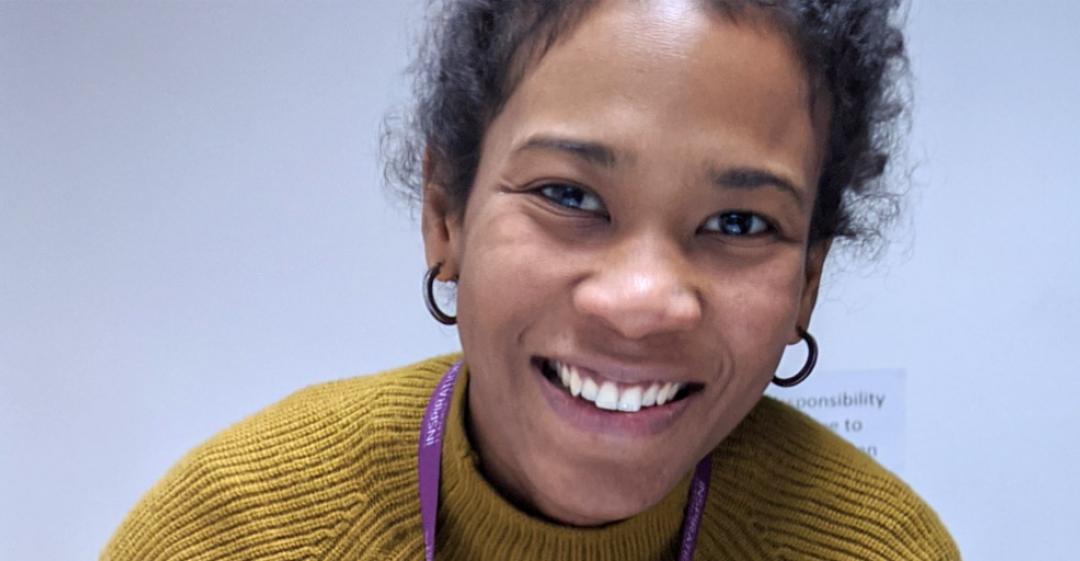 From Architect to Teacher
What work were you doing previously?
I was an architect.
I mainly drew plans and sections, and made 3D images using drawing and design software.
What are you doing now?
I'm a Modern Languages Trainee Teacher.
Why did you change?
I didn't feel that what I was doing was useful.
I was missing a sense of authenticity in my previous work. It wasn't really people-orientated and I lacked interaction.
I felt unfulfilled: spending my days sitting at a desk in an office wasn't satisfying. Every day looked the same; the purpose of doing what I was doing wasn't tangible enough and, most importantly, it was absolutely meaningless to me.
I felt no engagement in my work. I couldn't carry on doing something that brought me nothing but a feeling of emptiness.
I had no drive to wake up in the morning. I couldn't see the point of drawing lines and furnishing offices' open spaces.
When was the moment you decided to make the change?
I was working as a Junior Architect in Spain at the time.
I'm a French National, so when I started thinking about doing something new I brainstormed all the options that were available to me to remain in the country.
It appeared that being a native French speaker, teaching my own language could be an opportunity.
Are you happy with the change?
Yes. I'm happy I was brave enough to make this change happen despite the difficulties of doing so.
What do you miss and what don't you miss?
I miss working and thinking in terms of graphic signs and language.
I miss the plastic and artistic creativity, even if being an architect had in the end little to do with pure creativity. Still, teaching allows me to be creative, and I can tell my years of architecture help me create material and present content in an engaging manner.
I don't miss having to work alone, facing a computer the whole day, with my only human contact limited to instructions and queries to respond to.
How did you go about making the shift?
I decided to take a Master's degree in Teaching French as a Foreign Language at secondary level.
I'd always enjoyed studying French literature and language when I was at school. However, in Higher Education, I didn't pursue this, choosing instead to take the more technical and scientific subject of Architecture. Yet, it was a love that never left me.
As a pupil myself, I very much enjoyed spending time at school. Therefore, teaching became appealing. Why not finally teach what I liked? Why not teach my language to others and make them discover its beauty? I felt an eagerness to share my passion.
I really enjoyed the Master's I had started rather randomly. I qualified to be a teacher in Spain, then I found myself having to move out of the country I'd initially trained in and came to England, where I decided to enrol in Initial Teacher Training with Now Teach.
What didn't go well? What wrong turns did you take?
The length of time it took to make the shift was at times discouraging – I thought this move was going to be much quicker than it turned out to be.
Nevertheless, I enjoy learning about teaching from different perspectives, and experiencing it in different academic and cultural contexts.
How did you handle your finances to make your shift possible?
I decided to work part-time while I was studying.
I found a job as a Native French Teaching Assistant in Spanish secondary schools when I was in Spain, which allowed me to pay the bills as I was completing my education. Moreover, I was able to gain some teaching experience in the whole secondary range and this job provided me with a certain degree of freedom.
I was lucky that my making a living happened to also be useful professionally: those years of being a teaching assistant gave me an insight into teaching and reassured me that I was making the right choice.
Here in the UK, I applied to the British Council Scholarship for Modern Languages trainees and was lucky to be awarded a bursary during my training year with Now Teach.
What was the most difficult thing about changing?
One of the most difficult things about changing was having to start all over again in a whole new field of expertise, learning from scratch something very different from what I had been doing before.
I also underestimated the commitment of time required to make this change.
What help did you get?
None in particular, but I didn't really seek any.
For me, it was more just a matter of pulling myself together.
At times, however, I did enjoy having my friends' psychological support, especially when feeling down or overwhelmed by everything changing career implies at a social level (relatives' judgement, social pressure, the urge to find work quickly, etc.)
What have you learnt in the process?
I learned that I am a lot more resilient, flexible, and adaptable than I thought.
Most importantly, I've learned that I'm persistent. No matter what it takes, I didn't give up or lose patience.
What do you wish you'd done differently?
I wish I'd taken more time to research and gather information prior to actually making the career change.
I took the plunge rather unconsciously, without fully considering every single step I would have to take on the way to becoming a teacher. As a result I have wandered quite a lot, studying multiple subjects, and being more intellectually curious than being aware of implementing a sensible professional strategy.
What would you advise others to do in the same situation?
I'd advise people to seek help and information as much as they can before making the change.
It's important to be prepared, to anticipate any practical problems along the way.
Be sure that you can find psychological support, whether it's from your family or friends. It's important to have people around you who understand your reasons and are able to remind you that changing is not failing.
What resources would you recommend to others?
I would recommend the 'Get into Teaching' section of the Department for Education website.
It provides information and individual guidance at every step of an application, and is useful for prospective applicants too.
It's also important to be aware of the reality of the job, of the daily challenges of teaching. The Times Educations Supplement (TES) website was a good resource for me in this respect.
Thanks to our friends at Now Teach for this story. Now Teach provides a route for people with significant life experience to successfully become teachers. To find out more, visit the website at nowteach.org.uk.
Also, find out more about Now Teach in our Retraining Directory.
What lessons could you take from CC's story to use in your own career change? Let us know in the comments below.