"I couldn't bear dragging myself to work any longer."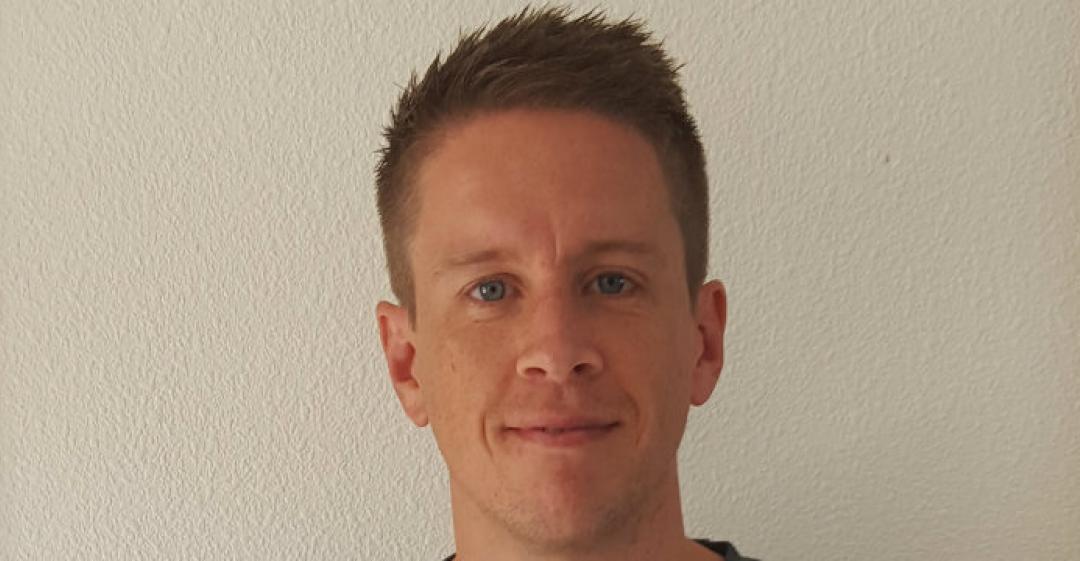 From Analyst to Web Developer
What work were you doing previously?
I bounced around in the online sports betting industry.
I was there for close to nine years, in operational / analyst roles.
What are you doing now?
I just started my first job as a junior web developer.
Why did you change?
I couldn't bear dragging myself to work any longer.
I'd 'fallen' into my previous career trajectory, and whilst I gained some valuable experience in that industry, I felt like I lacked tangible, transferable skills.
I've always loved technology and it ticked all the boxes for me. When I assessed my skills and looked at my past work achievements, creative problem solving and building tools to improve processes were always things I'd done successfully in the past.
I wanted specific technical skills that were, and would continue to be, in demand. The earning potential, flexible work hours and locations all really appealed.
When was the moment you decided to make the change?
I'd toyed with the idea for a long time.
I'd been through years (on and off) of research and self-analysis. My last job was a really poor fit for me and I was emphatically mismanaged. After a particular moment where the company showed how little it valued me, I knew I couldn't keep switching myself off to it – it was time to pull the trigger!
Are you happy with the change?
It's very early days, but so far I'm delighted.
I've set myself on a path of continuous learning (with the flip side being that I feel stupid a lot of the time!), but I'm happiest when I'm learning, and building tangible products is highly rewarding. I'm in an industry and a role where I want to work hard and keep improving. I consider software craftsmanship an art form and one I'm highly motivated to get good at.
What do you miss and what don't you miss?
I don't miss anything.
It'd be nice not to feel inferior, but that's just part of being a junior – I work with great people and almost everyone I've met in the industry is friendly, honest, open, and willing to help.
I'm thrilled to have put shifts and 'busy work' behind me, and to be surrounded by intelligent, motivated people. I feel like I'm reinventing myself, or at least realigning, which feels very satisfying!
How did you go about making the shift?
I used every resource I could find, including Careershifters workshops and a phone chat.
My research and self-assessment, and my strongest interests, all pointed towards a career in tech.
I found a boot camp course that looked ideal (from Makers Academy), researched the hell out of that too, including attending a graduation and even sitting in on a lecture.
I weighed up the pros and cons, sought advice from as many respected opinions as I could find, and ultimately decided I'd rather try (and risk failing) than never try at all.
I applied for the course, looked into my finance options, and thankfully everything fell into place. I had to give two months' notice in my previous job, so I had plenty of time to get everything geared up for starting the course.
What didn't go well? What 'wrong turns' did you take?
I'm not sure how much you can do to prepare yourself for a twelve-week intensive boot camp where you'll be learning a ton of new things over twelve-hour days, and then spending the weekend working on coding challenges.
I struggled with that workload, the emotional roller coaster I went on, and my finances.
It took me longer than I hoped for to find a job, mainly due to a combination of my own lack of confidence, and graduating in the summer, which is a notoriously quiet time for hiring. It's hard to know how good you are, and what potential employers expect (which varies dramatically, even for a junior).
I never liked being an interviewee in a career I had years of experience in, so interviewing for a brand new career was daunting; it required a thick skin and significant perseverance.
How did you handle your finances to make your change possible?
I had to take a loan out, backed up with some savings.
I looked into getting a Career Development Loan, but actually got a better offer from the bank. I have a considerable amount to repay but the monthly payment is manageable and there are no penalties for overpaying.
This certainly added to the stress and perceived risk, but my earning potential in this industry far, far exceeds that of my previous career path, and my first job already pays better than what I was previously earning.
What was the most difficult thing about changing?
Believing I could do it.
Despite being risk averse, I just couldn't carry on as I was: I was so miserable. But I still questioned my own ability, desire and commitment, because it was fair to say that my career to that point had been underwhelming.
What help did you get?
Encouragement from Careershifters, and incredibly positive words from friends and family.
The latter, in particular, blew me away, and the feeling I had when I was then able to tell them all that I'd secured a job will never leave me. My family were real pillars of support throughout.
One of the main reasons I chose the Makers Academy boot camp was because of the alumni network you subsequently become a member of. I had one-to-one support from coaches, and I still regularly attend events and meetups.
What have you learnt in the process?
That everything I desire lies outside of my comfort zone and that persistence pays.
I've proved to myself that I am determined and committed, and ultimately that I can do it.
Having a support network really does help and shouldn't be underestimated.
Ultimately, too, just making a decision and taking action, even with all the worries and discomfort, feels so much better than being miserable.
What do you wish you'd done differently?
In an ideal world, I'd have had more money saved up so that I wouldn't have been so stressed about my finances.
And, in hindsight, I could have done more studying prior to the course starting, so that I could have been more confident from day one.
What would you advise others to do in the same situation?
Don't be rash, but do be brave.
Research, ask questions, weigh up pros and cons and then do it (and believe that you can). If your current career gives you the Monday blues consider how that might feel for another forty years.
If you want to work in an industry with friendly, honest, intelligent people, where working environments are fun and job prospects are great, then learning to code is an excellent choice.
If you choose to do a boot camp then set yourself up for success – be financially stable for several months after the course, shelve your other commitments for that period of time (this will need 100% of your time and energy), and give it everything you've got.
What resources would you recommend to others?
There are an amazing number of free resources online specifically for coding – Codecademy and Codeschool will both give you a good feel for whether it's something you might enjoy.
Find out more about Makers Academy in our Retraining Directory.
What lessons could you take from Tim's story to use in your own career change? Let us know in the comments below.