"I was on holiday, and I had this overwhelming fear of returning home to my life as it was."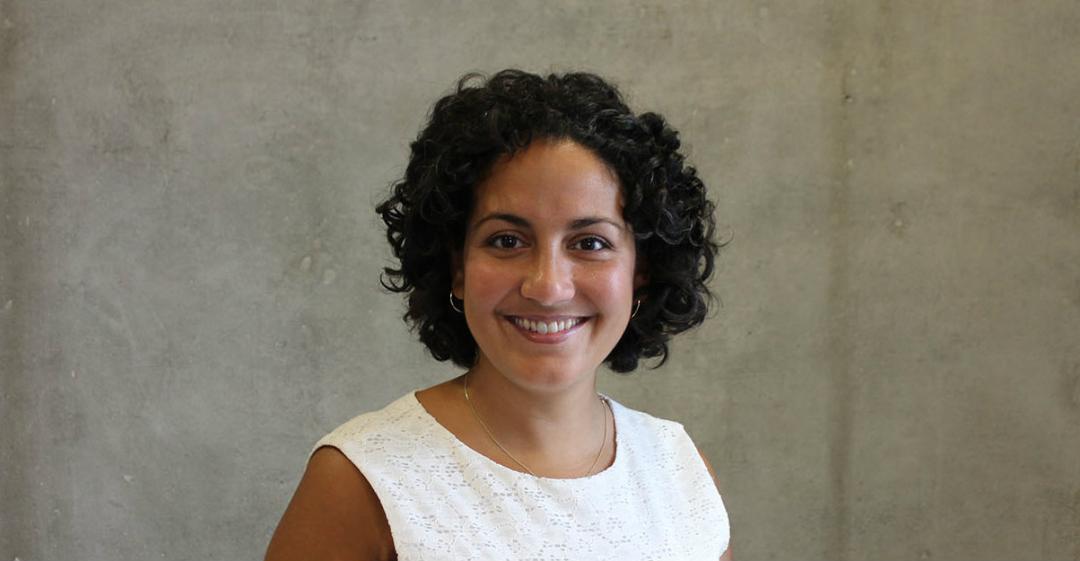 From Aerospace Engineer to Investment Director
What work were you doing previously?
I originally trained as an aerospace engineer.
My first job was coding motion simulators for pilot training (including Canadian fighter jets) in Assembly and C++ languages.
What are you doing now?
I'm an Investment Director at Big Society Capital, the world's first social investment wholesaler.
We invest in intermediaries in the UK, like fund managers and banks, who then invest in charities and social enterprises for both a social and financial return. We help enable charities and social enterprises to improve people's lives and solve problems like poverty and homelessness in the UK by making appropriate finance available.
How did you feel in your work before you decided to make a change?
I absolutely hated it.
Not only did I have moral issues with the work I was doing, but I also disliked the work itself and found it incredibly boring. I liked working in teams, but that was about 5% of my day. The rest was solitary coding at my desk. And it had nothing to do with anything I was passionate about.
Why did you change?
It just hit me one day that I needed to make a change.
I struggled in my first job for two years before finding the right path to get out.
When was the moment you decided to make the change?
I was sitting on the dock of a dive shop in Honduras where I was on holiday, and I had this overwhelming fear of returning home and to my life as it was.
I was so tempted to stay in Honduras and become a dive instructor!
It was that moment when I knew I couldn't continue with things as they were; it forced me to examine the options available to me.
How did you choose your new career?
I considered a few options: volunteering in Africa for a development charity I had volunteered with in Canada before (Engineers without Borders), doing an MBA, or starting my own social enterprise.
Turns out I wasn't accepted as an overseas volunteer, and I decided since I knew nothing about business, I should probably go find some stuff out before starting one so I settled on the MBA with a focus on social entrepreneurship.
Are you happy with the change?
Very happy.
What do you miss and what don't you miss?
I miss the perks of working for a larger company – clear opportunities for career progression, and stuff like gym memberships, physio appointments, bonuses, etc.
I definitely don't miss feeling like a small cog in a mammoth machine. Where I used to work, you really felt like you were just a number, not a valued person with something unique to contribute.
How did you go about making the shift?
I applied for five different MBA programmes, as well as a volunteer role abroad and waited to see what landed.
I moved to England around ten years ago to attend Oxford University's Said Business School, followed by a year at On Purpose, a community of like-minded people who want to have purpose in everything they do.
I had no clue what would happen next, or that I'd still be in the UK nearly ten years later.
While starting my MBA at Oxford, the market crashed. Big time. Even though I had gone in with the intention of working in social entrepreneurship in some way, I didn't really have much of a choice in the end as all tempting consulting and banking jobs evaporated overnight.
Tom Rippin was just launching On Purpose at the time, and it seemed to be a perfect fit: a programme that built your knowledge, expertise and contacts in the social space in the UK while giving you a year of personal development time to figure out what you might want to do with your career – how you might want to, and might be best placed to, contribute to the world.
With On Purpose, I completed two six-month placements in two purpose-driven organisations (HCT Group and the Young Foundation), and my current role in social investment is directly attributable to my work analysing the social impact of HCT Group, a transport-based social enterprise based in Hackney, London.
What didn't go well? What 'wrong turns' did you take?
Following my year at On Purpose, feeling re-energised and re-dedicated to the social sector, I started a new job at a small innovation and growth consultancy.
The reason I joined that company was because some of their clients included the likes of Comic Relief, Oxfam, Just Giving and other great social sector organisations. Unfortunately, the way consulting works is you don't get to choose your projects. The majority of my time was spent working on projects for one of the UK's major banks. BORING.
I felt I'd failed at my attempt to do something that mattered to me, and hadn't used the opportunity afforded me by On Purpose properly – to find meaningful work. So I started looking for new roles, and found my current job which is honestly the first job I have ever loved.
How did you handle your finances to make your change possible?
I can't lie – the MBA was expensive and drained my resources; although it did give me a great experience and great networks.
The On Purpose programme, however, actually paid me £20k (at the time) for a year of work experience, personal development and growth, and targeted network building.
I'm not really a big spender, so I found it actually OK to live on £20k in London for a year.
What was the most difficult thing about changing?
Explaining to my mum why I was doing what I was doing, and what I do every day now! She still doesn't understand my job.
Also, and more seriously, being so uncertain about the future.
I came and attended the MBA with an idea of what I wanted to do in the end – start my own social enterprise – which never materialised. I then attended On Purpose with no clue where it would lead me. And now, after a few twists and turns, I'm in a job that I absolutely love; it lets me work on some of the most pressing challenges of our time from a bird's eye view of the market.
I never would have predicted what I'd be doing now ten years ago.
What help did you get?
I'm extremely lucky in that I got lots of financial (and emotional!) help from my parents.
Not everyone gets that, and I'm humbled and very grateful to them. I also had some great bosses (and not so great bosses) whom I've learned loads from.
What have you learnt in the process?
I've learnt that anything is possible.
And that 'anything' could be stuff you haven't even thought of yet.
I never knew a thing about investment, let alone how social investment worked. Big Society Capital didn't even exist when I finished my MBA.
You never know what's around the corner, so stay true to your personal mission and don't be afraid to make moves that bring you closer to it.
What would you advise others to do in the same situation?
Go have tons of coffees.
Flatter people who have careers you'd love by asking them about their own career journeys and how they got to where they are.
Be mindful of other people's time, and grateful whenever it is given to you.
On Purpose recruits twice a year for their Associate Programme. To find out more, visit www.onpurpose.org.
What lessons could you take from Candice's story to use in your own career change? Let us know in the comments below.