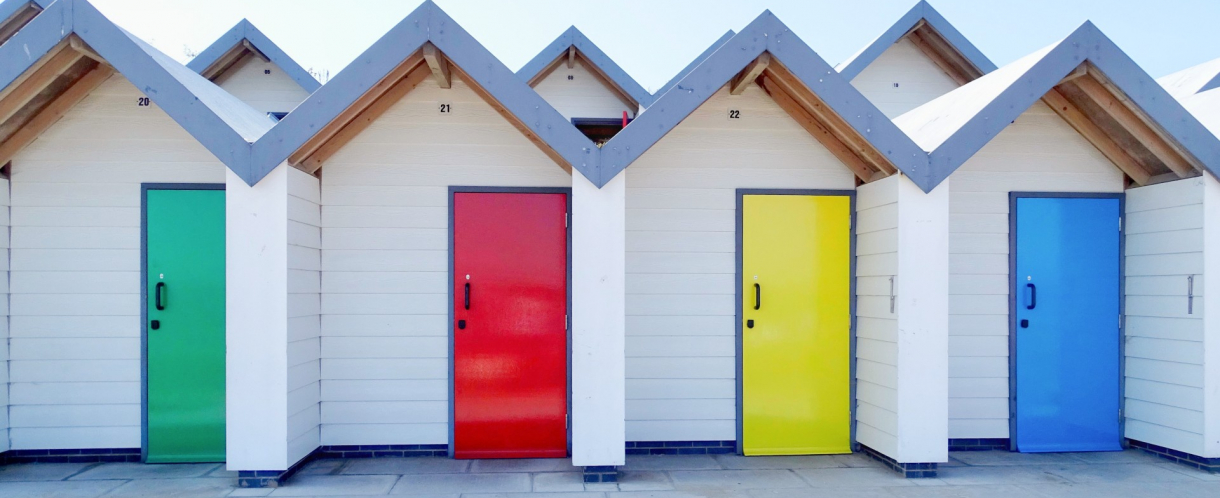 Struggling to choose one thing to do next? If you'd love to indulge more than one of your interests – and get paid for them – a portfolio career can seem deeply appealing. But what does it actually look like? Who is it right for? And if you want one, how do you get started? Natasha shares some tough truths and real-life stories.
What's most important to you about your future career?
Sometimes, it can feel like finding fulfilling work is just a series of difficult choices.
Do you want security or freedom? Stability or flexibility? Achievement, or autonomy? Variety, or mastery? It's all important, but some of these things just don't coexist in one career. It feels like you have to choose.
But what if you didn't?
The world of work is changing.
Since the financial crash and the pandemic, self-employment and the 'gig economy' have grown rapidly.
Online, you can now make a living from home more easily than ever before, making self-employment more accessible and appealing for people with families and a need for flexibility.
And alongside the rise in self-employment worldwide, there's another phenomenon at play.
Culturally, we're beginning to realise that people simply aren't wired to do just one job. We're multifaceted creatures with multiple interests, and we evolve and change over time. Why shouldn't our work reflect our inner diversity and development?
What if you could have a little bit of everything you wanted?
In his 1989 management classic The Age of Unreason, author and philosopher Charles Handy coined a term for this perspective. He called it the 'portfolio life', referring to the reorganisation of careers as portfolios full of different jobs.
A portfolio career, simply put, is a working style where you have several strings to your career bow – multiple streams of income – often creating a mix of employment, freelancing, and / or consultancy .
You might be a teacher AND an artist. A business management consultant, AND a graphic designer, AND a ski instructor. You might be employed in marketing, freelance as a copywriter, AND run an online coaching business from a co-working space.
So what does a portfolio career look like?
While portfolio careers all share the characteristic of combining multiple jobs or streams of income, the shape they take varies.
Here's a look at three of the (many) forms your portfolio career might take:
1. Anchored
Many people build their portfolio around one primary, reliable source of income; the 'anchor' of their career.
Then around this core piece of work, they juggle one or more 'satellite' careers; often consultancy, short-term contracts, freelance projects, or the income streams that feel more risky.
Anchor gigs tend to be either a long-term contract, or ongoing employment, whether full- or part-time.
Sheridan Hall runs her own greetings card business, and is also employed part-time.
"I work three days a week for a product photography backdrop company, Photo Boards, and the rest of the time I spend on my own business, Pink Pig Creative.

"When I'm working on my greetings card business, I don't do set tasks on set days. I just try and prioritise what needs doing when, juggling between designing new products, photography, keeping my finances up to date, social media marketing and fulfilling orders.

"I've had a few freelance projects redesigning people's websites as well, which I've had the flexibility to fit in around the rest." – Sheridan Hall
While Sheridan's portfolio setup gives her the flexibility to juggle different tasks throughout the week, the overall framework of part-time employment, part-time self-employment is consistent.
2. Seasonal
Portfolio careers don't always have a week-to-week framework, though. For some people, different strands of their career might come into play at different times of year.
A mix of different forms of self-employment can provide a combination of variety and stability for other types of portfolio careerist.
And, as most people will tell you, self-employment can have a real ebb-and-flow dynamic, with very busy periods giving way to months of tumbleweed.
While a single stream of income of this kind can feel worrying and risky, having several strands of work on the go means that when one element of a portfolio career goes through a quiet patch, the other elements can ramp up to fill the gap.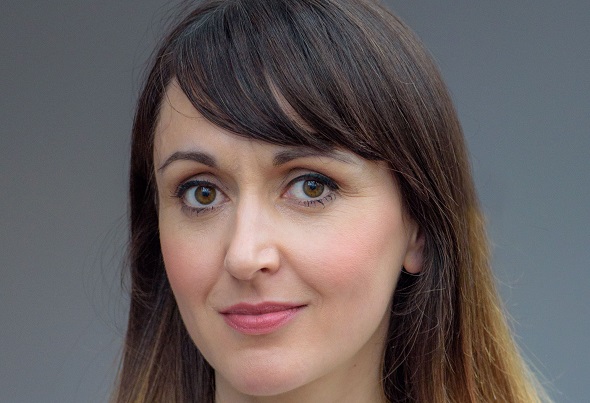 Joanne Edwards' portfolio career revolves around millinery, and the way she spends her time is dictated, in part, by the seasons.
"I have a small studio space in South West London where I create bespoke and ready-to-wear hats.

"I also do one-to-one tuition and workshops for small groups.

"I teach some short courses at Central Saint Martins.

"And the final area is freelance projects, when people need hats made for an event or a catwalk show. I've worked with brands like Vidal Sassoon, Appletizer and a project with the Animal Charity Ball.

"Different times of the year bring different challenges.

"It's seasonal work because I make mainly summer hats and fascinators. I do create during the winter months, but things usually quieten down.

"So I have to manage what I need to do and when, like teaching during July and August if the Central Saint Martins courses are on, and then concentrating on putting work into other areas of my business such as the website and promoting workshops. The year is very varied." – Joanne Edwards
3. Part-timing
And if you don't feel self-employment would suit you, a mix of part-time employed work can still give you the variety and flexibility of a portfolio career.
Some people just don't fancy being their own boss. If you want to switch off at the end of your work day and leave the business admin to someone else, that doesn't necessarily mean a traditional single-stream career is your only option.
If you're the kind of person who enjoys variety and switching gear, multiple part-time jobs could tick all of your boxes.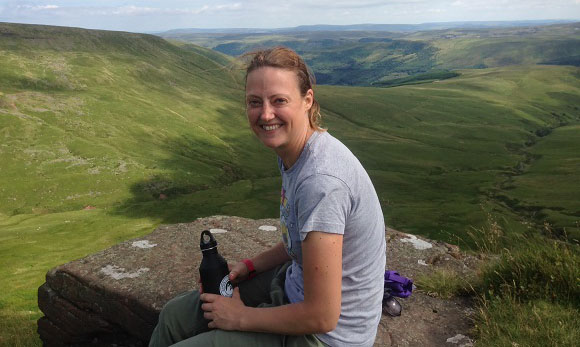 Louisa Mansfield's two (employed) roles are both horticulture-related, but are very different, giving her the variety and flexibility she craved.
"I like change and I get bored quite easily, so I always struggled with the rigidity of the workplace. Having to come in 9 a.m. to 6 p.m. in my marketing career, there was no flexibility to adjust those hours.

"Now, for two days a week I work as a gardener, with a team, at Hever Castle in Kent. The other three days of the week I work as a project manager for an environmental charity called Bankside Open Spaces Trust, running a programme called Future Gardeners, which helps people who have lost their way or need a bit more confidence to get a job through training in gardening." – Louisa Mansfield
Who is this style of working for? Isn't it just for people who can't decide what they want to do?
It can be.
A number of career changers do begin working in a new industry before leaving their old career, in order to experiment and learn more about their new career idea. And during the recession, many people were forced to take on multiple part-time jobs in order to maintain their income.
But for another group of people, this is the perfect end goal.
They've recognised that they're never going to be happy settling down with just one option, and have chosen to create a working style that reflects the way their mind works: following their multiple passions, rather than abandoning all but one.
There's a certain 'type' of person who's most likely to be attracted to a portfolio career
Do you often have multiple projects (or ideas for projects) buzzing around your mind? Are you more of a 'wide achiever' than a 'high achiever'?
Do you love diving into one subject or career idea for a while, and then find yourself quickly distracted by something else?
Maybe you're torn between two (or three, or four) ideas for your future career and can't bring yourself to make a decision.
If the thought of settling on one industry and climbing the career ladder for the rest of your working life feels stifling and dull, you might be a Scanner (a term first coined by Barbara Sher, but also known as slashers, Renaissance types, and, as portfolio career expert Emilie Wapnick calls them, multipotentialites).
John Sampson took part in our Career Change Launch Pad two years ago, when he discovered his Scanner status:
"I definitely identify as a Scanner, not only across multiple components of my fledgling portfolio career, but also within each career.

"I love learning new things and discovering new ideas and techniques, which means I tend to accumulate broad experience in each domain rather than deep subject knowledge.

"One thing I struggle with is the desire to have the time time to really drill down and become expert at something, when in actual fact I'm often more suited to the generalist approach.

"The other area I struggle with is taking on way too much, as every new opportunity looks great! Learning when to say 'no' and also when to get outside help with my projects is super-critical."
But even if you're not a Scanner profile, a portfolio career could still suit you
The flexibility, autonomy and variety of a range of income streams can be an attractive prospect to anyone who's fallen out of love with more traditional ways of working.
And although it might sound like a time-intensive choice (surely three jobs are more chaotic than one?), it turns out it can be a great option for parents, too.
Nikki Cochrane, co-founder of digital training academy, Digital Mums, told us she sees lots of mothers choosing to diversify their work in order to balance career and family life:
"Portfolio careers can provide the career flexibility that so many parents are looking for.

"They allow you the opportunity to take control of your hours and create a working pattern that works around your family needs.

"By not putting all your work eggs in one basket, it's easier to flex up or down on work in response to the changing demands of family life, such as the kids starting school. It's not necessarily an easy option and what you might gain in time with your children you can lose in time to yourself (i.e. working evenings and breaks in the day to fit it all in).

"According to our graduates who have pursued portfolio careers, however, the benefits outweigh any downsides."
What's great about having a portfolio career?
1. It allows you to express yourself fully.
If you're the kind of person who has always been interested in a range of different things, this kind of working style is a beautiful way to keep you engaged and energised at work, and to share your full range of passions with the world.
For some people, jumping between different subjects is exhausting. But for others, it's a joy. A portfolio career can be a reassuring external reflection of who you are, and give you the freedom to explore whatever new avenues appear in your life.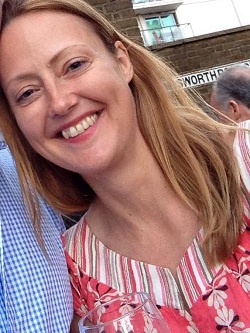 "I've been doing the charity work for two years, and the gardening I only started six months ago.

"I'm now toying with the idea of getting some further qualifications in horticulture. Or I might see if I can find more community gardening work. I'm not sure really, but I've got ideas. I like the excitement of learning something new.

"Although how I work could be considered quite unstable, I can do something for a year, learn something fresh, and then think about what the next thing might be.

"I used to hate being inside, especially the air conditioning in offices. On a beautiful sunny day, the air con would be on and you'd have to put more layers on – I hated that! Now I get to be outside all the time, which I love. And I don't have to be a slave to the Tube or the way that everyone else works, and answering to people all the time. I feel much more 'me'." – Louisa Mansfield
2. It can be a more secure approach to work.
This one often causes some eyebrows to be raised: surely full-time employment is a more secure option than a juggling act?
Well, as anyone who's ever been fired or made redundant will tell you, full-time employment can be a lot like being a freelancer with only one client. If anything goes wrong, you have to start from scratch.
But as a portfolio careerist, you have multiple streams of income to support you. If one dries up or slows down, you can lean on the others to get you through. If there's an expensive month on the horizon, you have the flexibility and autonomy to increase your workflow accordingly. For many people, that knowledge is far more reassuring than a regular payslip.
Dorie Clark, author of Entrepreneurial You: Monetize your Expertise, Create Multiple Income Streams, and Thrive, says:
"We're taught to diversify our financial risk by spreading our investments over multiple stocks and funds….

"Mitigating professional risk is no different. I was laid off as a journalist the day before 9/11 and quickly learned the importance of not relying solely on one employer for my livelihood."
3. You have far more control over the way your time is spent
Not everybody wants to be in full control of their career. But if autonomy is important to you, and the idea of working the same hours every week for a salary that someone else gets to decide upon feels odd, a portfolio career can put you back in the driver's seat.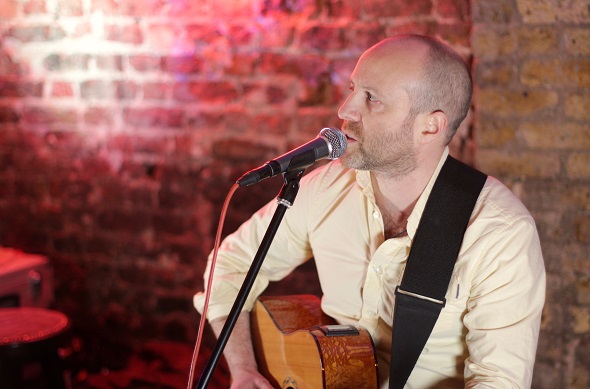 John Sampson works as an IT consultant and a musician
"I finished the Launch Pad a couple of years ago, and went down to three days a week in my role as an IT consultant for a big client.

"That gave me a lot more time to focus on my music, but I realised I wanted to diversify my IT work to give me more flexibility, and the chance to meet new people.

"I like variety, I like new beginnings, and I wanted a broader skill set. Before, I had a lot of experience in one set of systems for one company, and it felt hard to diversify from there.

"So, I started to take on new clients in different areas to the one I'd been focused on before. My end goal is to have 10 or 15 clients with projects on the go at different times. What's actually happened is I've now got four or five clients, and their projects are all happening at the same time, so you do need to be careful what you wish for!

"Having said that, now I'm learning new things and I still have the time to dedicate to my music.

"If I had a 'proper job' where I was in the office 9–5, five days per week, there's no way I'd be able to do what I'm doing. But I'm working from home, juggling different projects, so it's easy to slot in an hour of music in the morning, then do a bit at lunchtime, without it compromising my client work at all.

"I can shut my laptop at 5 p.m. and pick up the guitar immediately – there's no tiring commute to get through first, and I have everything I need for all my different types of work right there within arm's reach…"
4. If you play your cards right, you could end up richer.
Barrie Hopson, co-author of And What Do You Do? 10 Steps to Creating a Portfolio Career closely studied 46 portfolio careerists in his research for his book, and discovered that the vast majority of them earned more within two years of starting out with a portfolio career than they ever did as a full-time employee.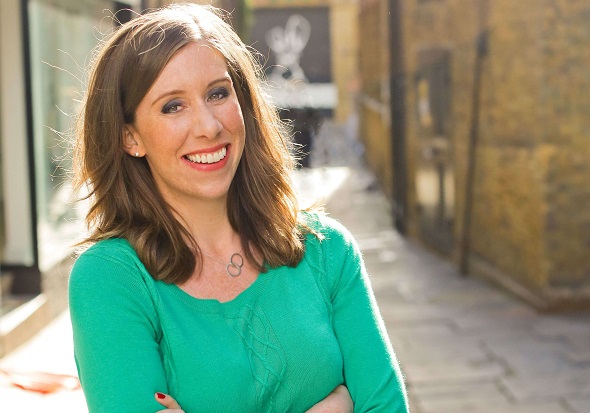 Kate Bee left her BBC career to combine part-time employment with running her own business, The Sober School
"I spend 95% of my time on my business, and I also have my other job with the Advertising Standards Authority. I really enjoy it. It takes me about 4-5 hours a week, it's well paid and I can do 90% of it from home.

"It's taken a lot of juggling, reducing hours bit-by-bit and working hard to build up my business, but I'm now earning double compared to what I ever earned before. It's worked out really well for me." – Kate Bee
What are the potential downsides of a portfolio career?
1. It can take a lot of energy.
Indulging in multiple passions can be fun and exciting – and, like juggling, it requires a certain mentality and level of diligence to keep all your balls in the air.
You need to be organised, able to mentally compartmentalise, and flexible to truly thrive in this approach to work. If you've never worked in this way before, there's probably a steep learning curve ahead of you.
"This kind of career can be great, but portfolio careers are also quite a buzzy idea at the moment, so you need to be aware that it's also a lot of hard work.

"It will probably require you to do more admin and be more organised, and you need to be happy taking responsibility for staying on top of all your income streams, as well as family life, plus whatever else you have going on.

"So be realistic and honest about the kind of personality that you have – make sure this is actually what you want. Not everyone is cut out for juggling, and that's OK. Yes, it's an up and coming way of working, and yes, lots of people are talking about it, but that doesn't mean it's right for everyone." – John Sampson
2. Nobody will send you home if you've been at the office too long.
Because you're operating outside of the 9–5, some portfolio careerists experience 'work creep': they end up working longer hours and tiring themselves out. If you're considering this style of career, it's important to keep track of how much time you're spending at work and ensure you're not running yourself into the ground.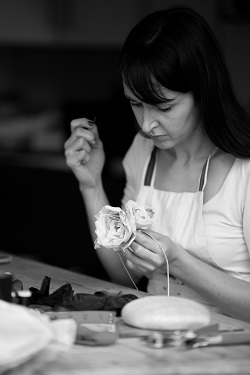 "I know now not to work all the hours of the day which I maybe did before. I know to switch off for a certain number of evenings a week depending on the workload. Multiple freelancing can be so all consuming because there's always something to do.

"You have to find your own way of switching off. For me, that involves taking time out properly and being organised.

"I write down the week before, or the night before, what needs to be done. There are days that I work late but I have a partner and need to have a bit of a life too. I have a better balance now than I did in the earlier years. Switching off involves walks, or weekends away, because I know I'm much better in my work when I take time out, when the time of year allows for that of course." – Joanne Edwards
3. You have primary responsibility for your finances and your career.
Portfolio careerists rarely have access to a company pension, sick pay, or benefits.
If these are important to you and you don't believe you'll be able to create your own financial security, a portfolio career is probably not the best choice for you.
Plus, if something goes wrong, there's nobody else to point the finger at.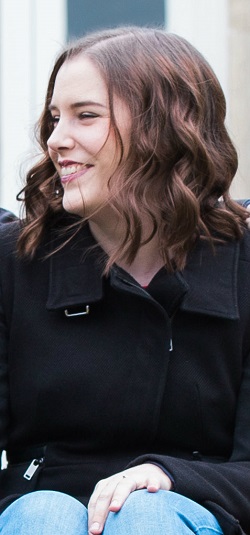 "I think I wasn't emotionally prepared for the roller coaster this has been.

"I found it very tough to be my own cheerleader at times, especially in the early days. One minute I'd be excited, the next I'd be doubting myself completely. If I hadn't seen the advertisement for my part-time job when I did, I may well have gone back to the industry I'd previously worked in.

"The uncertainty was hard to adjust to, too. I went from a full-time wage on a permanent contract to relying on strangers buying my products in order to keep the money coming in, as well as juggling two lines of work instead of immersing myself in one.

"I've had to learn a lot. I'm not the best with numbers, but I've learned to do my own accounts, and I can also do some basic forecasting.

"I did have an accountant to begin with and then realised I was paying them for things I was doing myself anyway.

"I filed my own tax return for the first time this year!

"Maintaining the level of confidence and self-belief that you can do it and that you are good enough is tough. I have wavered on this quite a few times, but you just have to learn to pick yourself up and get on with it because nobody else is going to do it for you.

"It did take a lot to get through that period, but I did it, and I'm not as fragile as I used to be. It just takes time." – Sheridan Hall
4. Answering the question "So, what do you do?" can be challenging.
Even though they're rapidly increasing in popularity, it's not always easy for people to understand a portfolio career.
And if you're trying to market yourself, you may find you have to create several different work 'personas' in order to attract the clients or employers you're looking for.
You'll need to consider: do you have multiple websites for your different businesses, or do you market yourself under your own name as an umbrella for everything you do? When you go to a networking event, which part of your work do you lead with when you introduce yourself? Will you need three different sets of business cards? How will you fit them all in your wallet?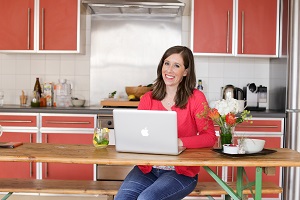 "A lot of people just don't get what I mean when I say I have two careers – they don't understand what I do all day. You forget how alien a concept it is to some people, the idea of leaving a stable income to do something like working for yourself. It seems to completely blow some people's brains apart.

"For all this talk about how the job market is changing and people don't just have one job they stick with forever, there are some people who are still remarkably set on having one type of career trajectory.

"I met someone the other day who said 'How's your little blog doing?'! I just try not to care about those sorts of comments any more!" – Kate Bee
Getting started in a portfolio career
Portfolio careers clearly don't come pre-packaged and ready to go.
They can take time to build up, and may require several experimental iterations before you hit upon the combination that's right for you.
But conveniently, they're not too risky to get started with.
There are three main ways people launch their portfolios (and you can begin two of them without even handing in your notice).
1. Moonlighting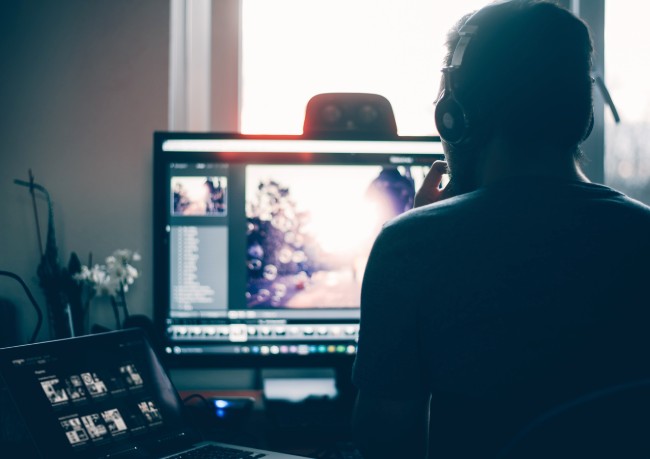 As the name suggests, this means starting a new project or business in your evenings and weekends, over and above your current job.
If you're considering a freelance career as part of your portfolio, you can work on landing your first client without risking your current employment (or finding out, one notice period too late, that it's not actually what you expected it to be).
The first step is always to check the terms of any contracts you're engaged in, whether employed or otherwise, so you're clear on any clauses that might affect your freedom to moonlight.
Once you've made sure you're not contractually restricted, look for the smallest, lowest-energy way you can offer your product or service to people to get started. Reach out to friends and family, try local and online noticeboards, events, or even approach potential clients cold with a discounted offer as you start up.
With even one client, you'll experience a little bit of what it's like to juggle two strands of a portfolio career, learn about the new area you're stepping into, and be able to develop your skills and business understanding along the way.
As your business evolves, you'll be able to take on more clients and customers and establish yourself more firmly in your second area.
If you're not interested in freelancing or starting a business, you can still moonlight to experiment with a portfolio career. Volunteering at evening and weekends or taking on a very-part-time job can give you a taste of portfolio life, and help you upskill, network, and gain experience for the future.
This is a demanding approach, both in terms of time and energy.
It'll take up your evenings and weekends, and the uncomfortable truth is that the more success you achieve in your side gig, the more pressure you'll be under to fit everything in.
At some point, you'll need to release some of that pressure, and that's where the second approach comes in.
2. Re-jigging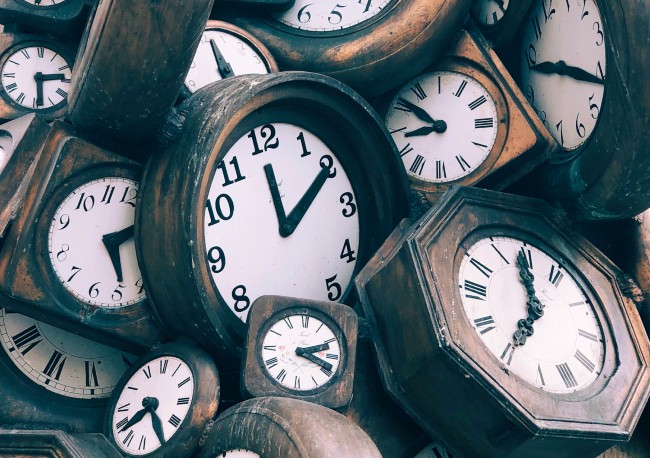 Re-jigging involves rearranging your working hours to make room for a second source of income.
If you're currently working for an employer, this will probably require a conversation with your manager. Different ways of approaching it are to:
Go part-time,
Get five days' worth of work done in four, by working longer hours,
Work from home two days per week, cutting out 'wasted' commuting time and applying it instead to a side gig.
Whichever approach feels most achievable for you, it's always a good idea to ask to trial it with your manager first. By experimenting with a new way of working for just a month, you can ease any concerns they might have, and use the time to learn more about how to manage your time most productively.
If you're self-employed, you might need to look at reducing your number of clients, or finding ways to condense your working hours in order to make space in your schedule for something new.
Re-jigging does sometimes imply taking a temporary pay cut – going part-time or reducing your number of clients will have an impact on your income.
But equally, it provides you with the time to build your side gig to a point where you can replace, or even surpass, the income you've lost.
Re-jigging isn't only for people who want to start their own businesses or go self-employed, however. If you're interested in multiple streams of employment, you may simply choose to adjust the time element of one job (compressing your hours or going part-time, for example) in order to make space for another job.
Again, in this case, you'll want to examine the financial impact carefully – but you may well find that two part-time gigs pay better, not worse, than one full-time career.
If all of this sounds a bit long-winded and effortful, however, you might choose to take the third approach...
3. Jumping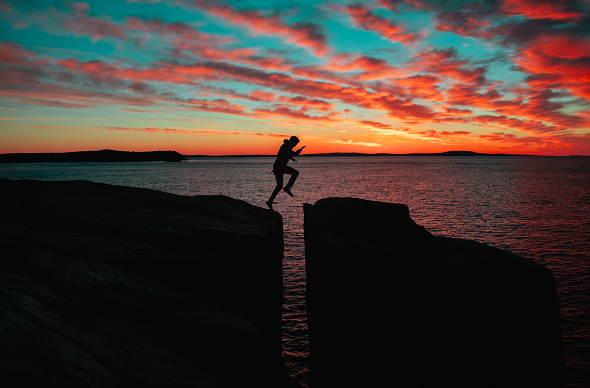 Usually the riskiest approach to shifting careers, jumping can provide you with the motivation and momentum to get up and running with your new career path.
Essentially, this means handing in your notice at your day job and living off savings or an alternative source of income until you have all your ducks in a row.
This can be a nerve-wracking concept for someone considering any kind of shift, as you need to be reasonably confident you can replace your income before your means of living runs out.
Most jumpers have at least experimented with their new careers and reached some certainty before they make the leap.
Although people do it regularly, and some make it work, it's not recommended to hand in your notice with absolutely no idea of what you want to do next.
However, if you've tested out your new career ideas in small, low-risk ways already, and you're reasonably confident about the 'what' of what you want to do, jumping is less of a risk.
And sometimes, even when you know what it is you want to do, the actual 'doing' of it can be the hardest part.
So if you're prone to vacillating and procrastinating, or if you work best to a strict deadline, jumping can provide the pressure you need to get things moving quickly.
Bear in mind that moving from one career into another is one thing; moving from one career into two or three is another. Not only do you need to consider your relationship to risk, making a plan (and a Plan B, and potentially a Plan C) for how you're going to develop your portfolio will be important.
For many people, a jump into a portfolio career may be their first experience of managing their own time, working from home, or juggling multiple projects. Even without the inevitable challenges of running a business (or three), the logistics of multi-tasking several careers can be a real shock to the system.
Make sure you have a strong support network of friends, family, and preferably at least one mentor, to help you get on track as fast as you can.
Disclaimer: remember, life is rarely neatly arranged into categories!
The reality of most people's transitions into portfolio careers are much messier than the three approaches we've outlined here.
Here's how two of our real-life case studies combined strategies to make their shift into portfolio work.
Kate re-jigged multiple times over a period of years, adjusting her working hours to support her growing business.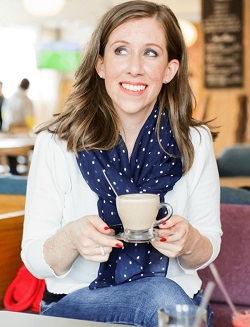 "I was working full time at the BBC. About four years ago, I got a part-time job at the Advertising Standards Authority, which I did in my free time over and above my day job. It was tough doing the two jobs, and even harder once I started The Sober School around three years ago.

"With three parts to my career, one of them full-time, it didn't take long before I realised it was way too much and something had to give.

"My ASA salary wasn't enough to live off on its own, but I could afford to cut back on my hours at the BBC and give myself some breathing room, so I did that.

"Then as things got busier with The Sober School, I reduced my hours again and took a pay cut so that I was working 65% of what I had been before.

"By the summer two years ago I started to seriously think that I could replace my BBC income with my business income, and I was right. I ended up leaving the BBC entirely in September that year.

"I was really lucky to have had the ASA job all this time; it's given me something consistent to fall back on as I'd still have been earning some kind of income no matter what happened. Although it wasn't enough to live off, it was enough to pay my mortgage and some bills, and that was a relief.

"I now absolutely love how my career is set up. I work really hard for really long hours, but I love the fact that I can work in my pyjamas, I don't have to commute anywhere, and I'm completely in control of what I do." – Kate Bee
Sheridan started off moonlighting, and then took a (considered) jump
"I started Pink Pig Creative as a side project whilst working full time.

"I always knew I wanted to do something creative and my day job as a business analyst just wasn't giving me the opportunity to explore that side of me. I started off doing wedding invitations, and then started moving into greetings cards.

"I did the side hustle thing for about a year, so I'd already set myself up with the basics when I left the day job.

"After my husband and I moved to a new house, I used my half of the money to basically buy myself some time and see where I could take Pink Pig Creative without the pressure of working a day job.

"Around four months later, I saw a job advertisement for my current part-time role and thought that not only would it give me a steady income, but it would also give me the opportunity to learn some new skills in an area I'd always thought I was interested in.

"Then, when I finally left my day job, about six months in, I'd been doing ten hours a week for Photo Boards and my boss happened to need someone to help out more. It kind of all fell into place. So I went from doing ten hours a week for her to doing three days, and that's where I am now.

"So, to be honest, I hadn't really thought about having a portfolio career. I feel like I got lucky. If I hadn't seen the advertisement for my part-time job, I likely would have had to find something else, possibly another job in my previous industry, because that's all I really had any experience in." – Sheridan Hall
So where should you start?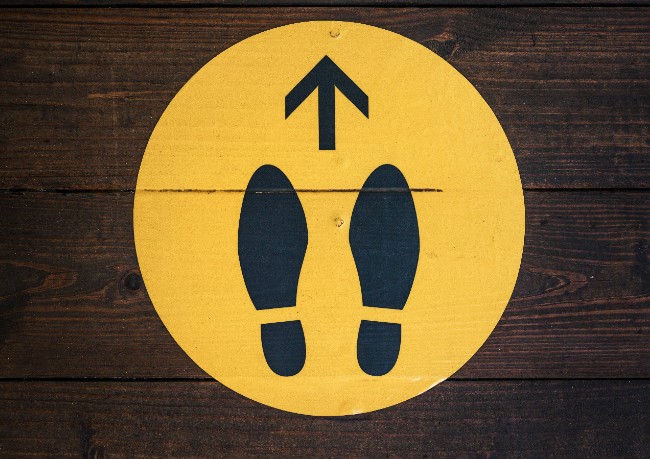 For some people, the mere idea of having more than one thing happening at a time leaves them feeling stressed out and confused.
If you're a deep-diver who wants to climb to the top of a career path and become a master of one subject, this clearly isn't the right path for you.
But if you've spent a long time struggling with which career idea to pursue, and the idea of switching between activities and subjects is inspiring and exciting, it could be exactly what you've been looking for.
And if you fall into that second category, you're probably feeling pretty excited and also a little confronted by what's ahead.
So here's a few ways you can get your ball rolling toward a portfolio career right away:
1. Talk to people who are living the portfolio life
There are as many ways of running a portfolio career as there are people, and different types of people operate in different ways.
The best way you can prepare yourself for the challenges and joys of portfolio life is to learn directly from the people who are already doing it.
Ask them how they manage their time; why they've chosen their particular blend of employment or self-employment; what the hardest parts are; what they wish they'd known at the start.
The more styles of portfolio working you can see and learn about, the better-prepared you'll be to design a setup that suits you.
2. Get clear on your preferred portfolio
You might already have an image in your head of what your portfolio career will be – but you'll need to consider if that image is actually what will suit you best.
Take some time to consider your priorities, your lifestyle, and your natural tendencies, and play with options for your portfolio that suit who you are.
Yes, it might feel exciting to be able to tell people: "I have three businesses", but if you're not a highly organised person, and if you have other priorities (like a family) in your life, it's unlikely to be a realistic approach.
And while being employed remotely and running your own business on the side might sound like a great mix for financial security, being alone at home all day might spell disaster for your mental health.
Give careful consideration to all the options available to you before committing to a particular portfolio path.
3. Set up a Shift Project
"To know and not to do is not yet to know." – Zen proverb
It's one thing to think you'll love a portfolio career. It's another to have experienced it.
And the best way to get started with a portfolio career is to have one, even if it's only for a very short time.
Find one client to test out your side business with.
Spend one month volunteering over and above your day job.
At Careershifters, we call these experiments Shift Projects, and they're the best way we know to eliminate risk from a career change and inch your way forward into a new way of working (they're also a great way to shut down naysayers: next time your granny tells you your ideas are ridiculous, you'll have hard data from your own experience to prove her wrong).
So, could a portfolio career be right for you? What questions do you have about what it's like, and how to make it work? Let me know in the comments below.