"I felt something was missing in my work and I wanted to find out what that was."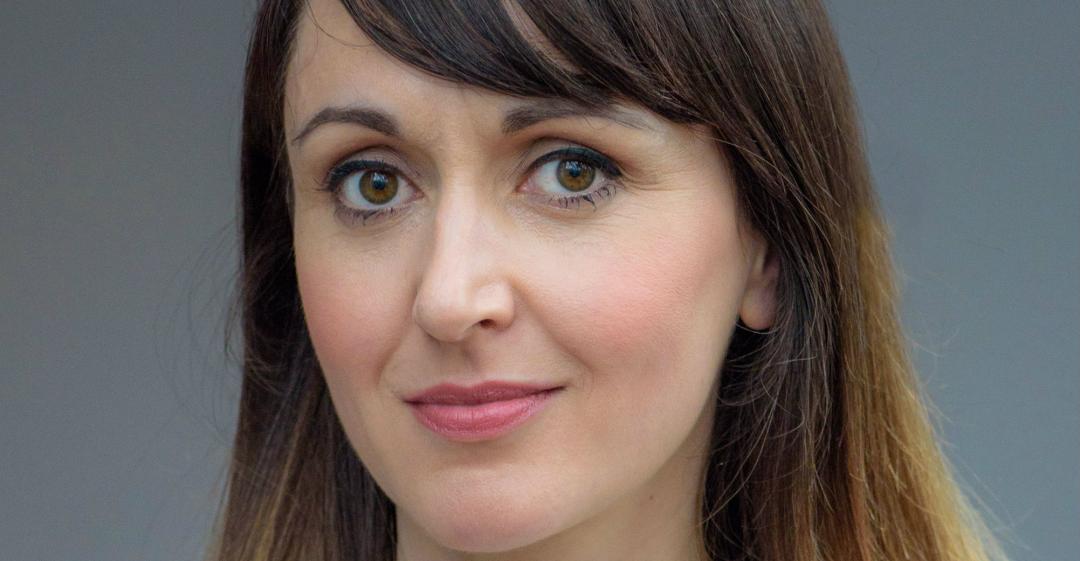 From Fashion to Millinery
What work were you doing previously?
I worked in the fashion industry for ten years.
Initially, I was doing placements in Ireland as fashion design jobs were quite scarce at the time. I made the move to London to pursue a short placement at French Connection's head office. I was offered a role assisting the merchandisers and design team after a few weeks and remained there for almost two years.
I then moved to a supplier where I designed womenswear and occasion wear for several years for a variety of high street brands.
What are you doing now?
I work as a milliner, designing and making hats for weddings and race events such as Royal Ascot.
I make headwear for various other projects, often collaborating with other brands.
I also teach some short courses at Central Saint Martins in London and share what I have learned through one-to-one millinery tuition at my studio.
How did you feel about your work before you decided to make a change?
I felt something was missing in my work and I wanted to find out what that was.
Why did you change?
Although I loved many aspects of my job, I couldn't see myself working in the fashion industry forever.
Growing up in Donegal, North West Ireland, with its strong tradition of handcraft, I was inspired to create from a young age. I've always been drawn to the skill and dedication of our local handweavers, lace makers and textile artists.
I had long felt a desire to follow a similar pathway, to work with my hands and become skilled in a handcraft.
When was the moment you decided to make the change?
I was approaching my thirties, had no responsibilities or financial ties and wanted to make some sort of change!
I saved up, temporarily left my job and spent some time travelling and exploring other creative areas I had an interest in.
How did you choose your new career?
This part was tricky.
I loved many different creative areas, so I signed up to various part-time courses including a jewellery course and a millinery design course at Kensington and Chelsea College in London. I also took on a short placement in a print studio.
As soon as I enrolled on the millinery course I found myself completely absorbed in it, so knew it was the area I wanted to focus on. Millinery combined everything I loved about fashion design whilst allowing me to apply the handcrafted element, making by hand a unique product for the occasion market.
Are you happy with the change?
Yes.
I am incredibly lucky to feel so fulfilled in my work.
I really love making hats for all types of women and it's great fun to dress both the confident and experienced hat wearer who loves a very elaborate hat, and those who have never ever worn a hat before. Hats have this magical ability to make someone feel very special and it's a lovely feeling knowing your product has given someone that feeling.
What do you miss and what don't you miss?
I definitely miss the social side of the workplace and the financial certainty that comes with an employee's monthly salary.
I don't miss the London tube commute or those 'Sunday-night blues'.
How did you go about making the shift?
I completed a BTEC in Millinery Design at Kensington & Chelsea College in London, then worked for various millinery studios in London, including couture milliner Edwina Ibbotson and fashion milliner Piers Atkinson. I set up Joanne Edwards Millinery about five years ago.
What didn't go well? What wrong turns did you take?
In the early years I worked from home which was both tough and isolating at times.
It's quite a novelty in the beginning but can soon become an enemy, so you need to work on creating structures and some kind of balance in your home/work life.
How did you handle your finances to make your shift possible?
It's been a quite a roller coaster since I started millinery.
I combined a freelance, three-day-per-week job in fashion design with learning millinery and building up my skills. I worked for other milliners also, before eventually deciding to pursue my own business full time.
What was the most difficult thing about changing?
Financially it has been incredibly hard as living in London is expensive.
I have definitely learned to tighten my belt and spend less than I did when I worked for an employer.
Getting up to speed on the business side of things took time. I am not naturally business-minded, so this has been a huge learning curve.
What help did you get?
I enrolled on a short 'start your own business' course and attended networking events, meeting others in a similar position through Enterprise Nation.
I wanted to find a mentor to help me navigate my ideas and keep me accountable, so I signed up to The Prince's Trust which, amongst other things, allows you to meet with a volunteer. That has been a huge support and for me, something which has perhaps made all the difference.
What resources would you recommend to others?
Enterprise Nation, The Prince's Trust, Etsy, and Country Living's 'Build a Business' days.
What have you learnt in the process?
That working for myself can sometimes be as tough as working for an employer.
It has certainly presented many frustrations!
It has also, however, given me certain freedoms and has been incredibly satisfying from a creative point of view, which has always been my motivation.
What would you advise others to do in the same situation?
Be honest with yourself and note your skills and weaknesses.
Find people to assist you in the areas you know you are lacking.
It's financially very tough in the early years and beyond – everything really does take longer than you anticipate. Figure out in advance how you're going to fund your new path alongside your existing job.
Get to know your market. If you're selling a product, one of the most obvious considerations is 'who will pay for it?' It's essential you can attract people who will purchase it. You could start with your own focus groups with friends, getting your product or idea in front of an audience and start building upon its strengths and improving its weaknesses.
Find support / mentoring. Working for yourself has lots of rewards but many challenges. Working alone can leave you feeling unmotivated, lonely and frustrated. I looked for a mentor early on as I knew I needed someone to keep me on track with my progress and accountability.
To find out more about Joanne's business, visit www.joanneedwardsmillinery.com.
What lessons could you take from Joanne's story to use in your own career change? Let us know in the comments below.