"I couldn't see any good in what I was doing."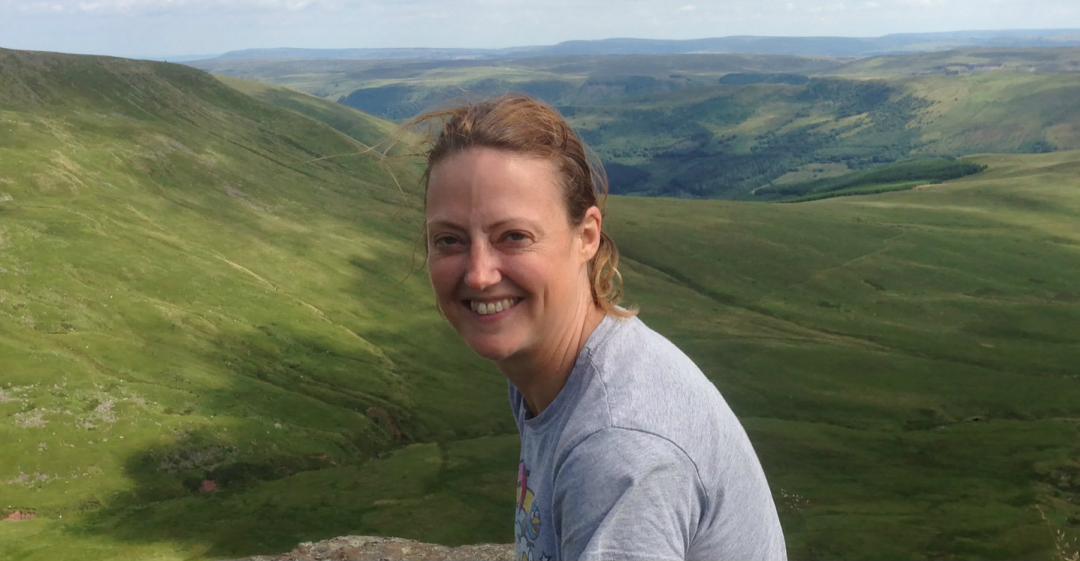 From Marketing to Horticulture
What work were you doing previously?
I worked for more than 15 years in digital marketing at a variety of online companies, e.g. Yahoo! and Excite!
What are you doing now?
I work in horticulture, in two part-time roles.
One is running a project to get unemployed, disadvantaged people into jobs in the horticultural industry through an environmental charity called Bankside Open Spaces Trust, which I do three days a week.
The other is gardening at Hever Castle in Kent for two days a week.
How did you feel in your work before you decided to make the change?
Unchallenged, unfulfilled, bored.
I felt I wasn't making a difference in the world, just working on one spreadsheet after another. I felt that I was putting adverts on the internet that people didn't want to see, which were trying to make people buy things they didn't need – I couldn't see any good in what I was doing.
I hated the office environment and it was draining.
Why did you change?
I felt the work I was doing, managing client's online advertising campaigns, wasn't serving any purpose in my life.
I had everything else I needed in my life – house, friends, living in London – but my work wasn't at all interesting or fulfilling.
When was the moment you decided to make the change?
There wasn't one eureka moment, more a small feeling that this wasn't what I wanted to do.
Over a few years, this developed into me realising that I didn't need to do this and I didn't need to sit behind a computer for the rest of my life.
It was summertime and I just thought, "I need to make a change. If it doesn't work out, I can always go back to online advertising."
How did you choose your new career?
This was part of the problem.
I knew I didn't want to work for a big corporation, making money for others and being judged on how much money I made them, but I didn't know what I did want to do!
I went through many ideas, but the two things that led to my change were realising that I wanted to work outdoors, and that I wanted to help other people by making a difference to their lives.
I went to a Careershifters Intensive workshop, which was very useful and helped me to focus somewhat.
Are you happy with the change?
Yes!
I think it's a bit strange now when people ask me if I miss my old career. I'm thinking inside, "How on earth could you think that I could consider that what I was doing previously was in any way better than this?!"
What do you miss and what don't you miss?
The office banter was quite fun, in parts – especially in my twenties – online media was a fun place to work.
But that's about it. I don't even really miss the money if I'm being honest.
I don't miss the office culture – the fighting over the air con, the boring office politics, the soul-destroying meetings, etc.
How did you go about making the shift?
Firstly, when I thought horticulture might be an option, I took an evening class at Capel Manor College through the Royal Horticultural Society.
I was still working full time. This gave me a starting point and I met others in the same situation in the class. I did this for a year alongside full-time work. Then the summer came and I thought, "You know what? This is for me – I'll do the remainder of the course another year in the evenings."
At this time I decided to leave my job. I then studied, volunteered and got a part-time paid admin job. I did this for a year and started applying for paid part-time roles in gardening.
As time went on, I got more and more experience (from the volunteering) and started to get interviews. I got my first paid part-time gardening job and then things just went from there.
What didn't go well? What wrong turns did you take?
Nothing very much to be honest.
One of the places I volunteered at was very disorganised and I felt they wanted me to do work for them through which I wouldn't have learnt anything.
At one time I was working three part-time jobs, which was quite a lot to have in terms of organisation, but it wasn't boring and I was always learning.
How did you handle your finances to make your shift possible?
I'd already bought where I live, so I didn't have to pay large amounts in rent.
I had savings from my previous career, so I set aside an amount to last me a year or so. And I got a part-time admin job which paid well and was very flexible, which really helped. I fitted this work in around other volunteering and going for interviews, etc.
Now I earn about a third of what I used to, but it's enough to pay the bills and have a bit left over. I don't yearn for expensive nights out or over the top holidays.
What was the most difficult thing about changing?
Deciding what to do!
Once I was on the right road it was hard, but fun and interesting at the same time. Also, I knew I had the option of falling back on my old career.
What help did you get?
The Careershifters website! And the Careershifters workshop. Both were very helpful.
I feel I'm very lucky. The gardening industry is incredibly friendly and people will help you wherever they can, you just need to ask. I went to a lot of networking events and met up with people who I thought had interesting jobs, and it went from there.
What resources would you recommend to others?
Once you find your industry, network as much as you can.
Luckily for me, this meant going to lots of lovely events in gardens – but do it whatever way is best for your industry.
What have you learnt in the process?
Life is too short.
The outdoors is great.
People want to help you; they want to encourage you to feel better about the life you're living.
Career change isn't always as hard as people make it out to be – if you want to do it you will, even if you take a step-by-step approach, like the one I took.
The hardest thing is knowing what to do or what you think you might want to do – that process definitely took longer than the actual change.
What would you advise others to do in the same situation?
Brainstorm ideas of what you want to do. Talk to people in those industries.
Look to study in your industry part time while still working full time.
Say yes to everything that will help you to break into that industry. One of the volunteering roles I did was on a Saturday morning which meant no late Friday nights for a year, but it was the experience in that role that helped me get many of the paid jobs I've had since.
Network! Go to events, talks, etc.
What lessons could you take from Louisa's story to use in your own career change? Let us know in the comments below.